Cardano now ranks among the fastest growing blockchain networks in terms of 24-hour transaction volume, surpassing Ethereum and threatening to overtake Bitcoin. Yet the price of its ADA token doesn't seem to be affected.
The total number of transactions on Cardano has increased by about 500 percent, from 5.5 million in March of last year to about 32 million this month, with impressive growth in the month of February.
ADA, Cardano's in-house crypto-currency, currently has a total market capitalization of $30 billion. It is ranked seventh in CoinMarketCap's ranking of top crypto-currencies.
TVL up on Cardano
After impressive growth, DeFi Llama's data shows that Cardano now has about $124 million in digital assets, which is still well below the Ethereum network's 118 billion TVL.
Despite the potential of the Cardano network, the digital currency is still far from surpassing its all-time high of $3.09, which was its price in early September last year.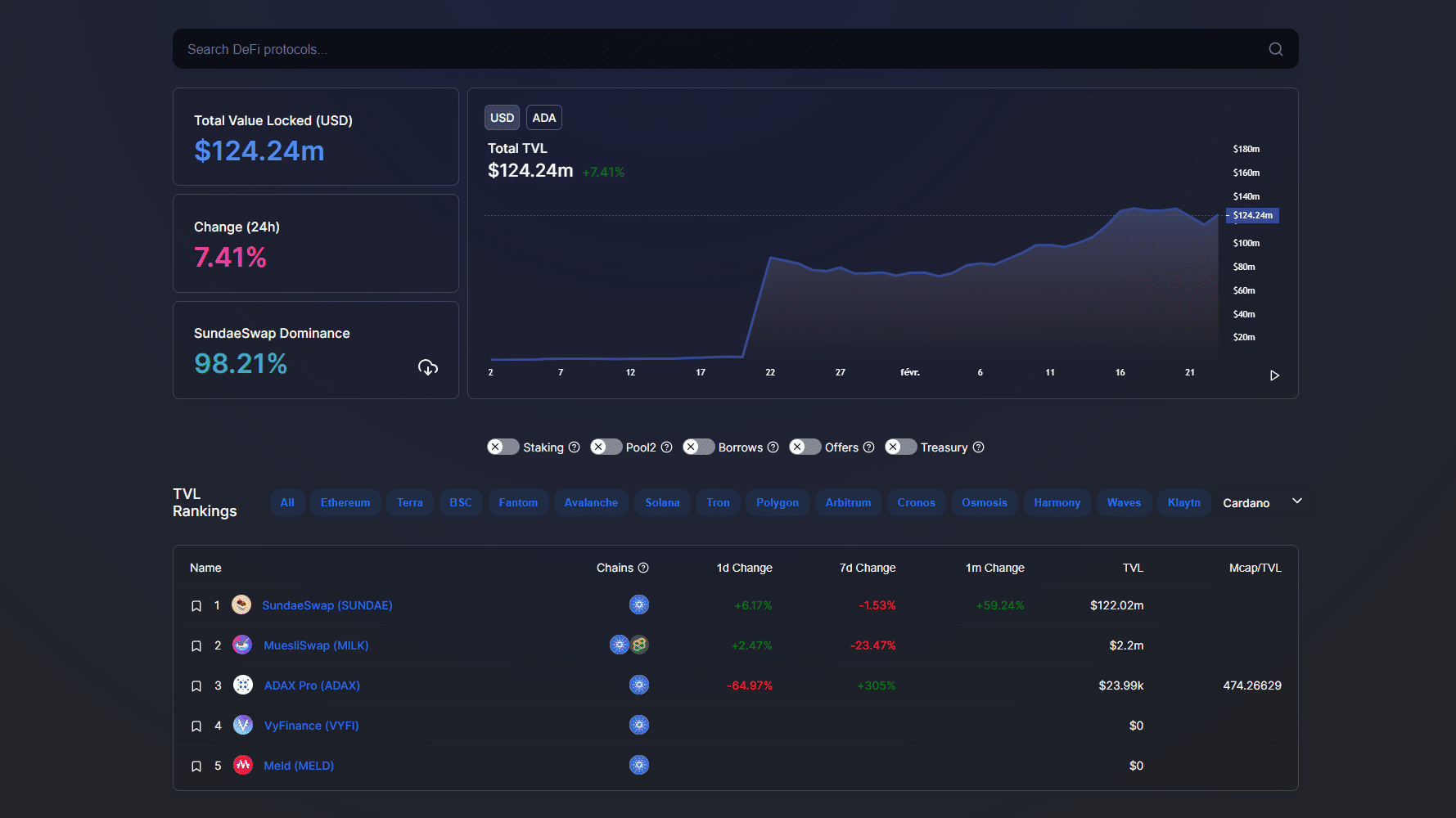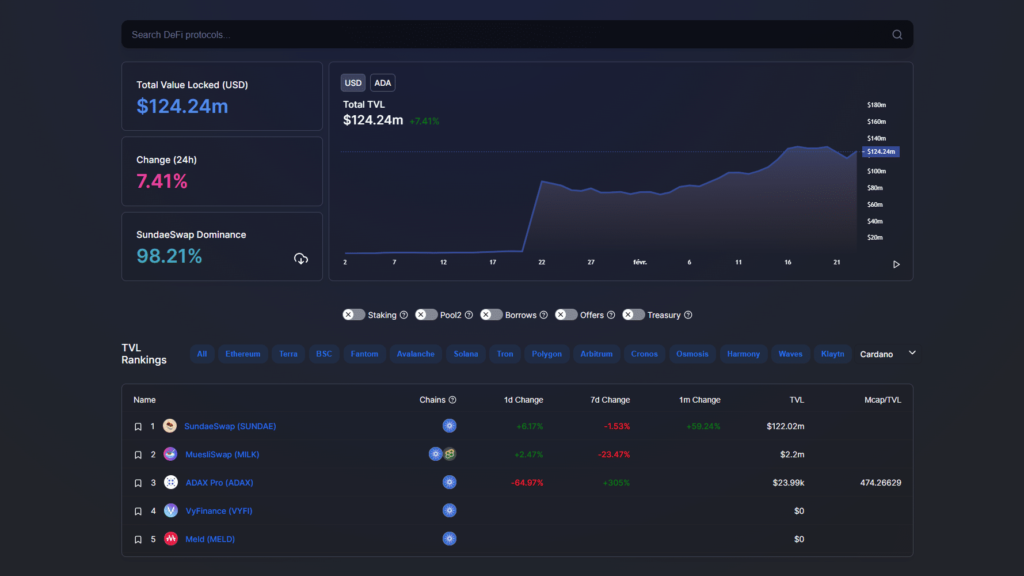 SundaeSwap the catalyst for strong growth
The decentralized exchange SundaeSwap is a very recent successful project that has likely allowed the Cardano network to take off.
Through a Stake Pool Offering (ISO), allowing Cardano owners to streamline their respective tokens, many investors have been looking into this project. It also increased their chances of earning rewards after a certain period of time.
Apart from this project, the blockchain conditions of Bitcoin and Ethereum experienced a simultaneous drop in their respective network activity, allowing this rise of Cardano.
Will Ethereum get its place back?
It's hard to imagine the future and Cardano could very well experience a drop in activity in the coming weeks, but that doesn't seem to be the case at the moment.
Since February 20, when the Cardano network officially overtook Ethereum in terms of transaction volume, the gap has not significantly narrowed between the 2 giants.
Cardano, which was a blockchain often criticized for its lack of concrete usefulness in the face of its developers' promises, can now count, among other things, on a decentralized exchange platform that seems to suit many users.