The news was announced directly on the Twitter account of Do Kwon, very public co-founder of Terraform Labs, on April 12, 2022.
If the Terra (Luna) ecosystem has seen phenomenal growth in recent months, it's largely due to the Anchor protocol and its more-than-attractive rate of interest on the UST stablecoin.
Bridge Terra's cross-chain technology, better known as bridge.terra.money has been able to benefit from this ecosystem craze by increasing its TVL (total value locked) by 3 times in less than 6 months, from $7 billion in October 2021 to nearly $20 billion in underlying assets by April 2022.
Do Kwon and the Terra community (Luna) continue to work every day to push the ecosystem to the top and the recent strategy seems to be moving towards partnerships with major DeFi players.
After the announcement of the 4 pool, in collaboration with Frax, Redacted, the general alliance with the Avalanche ecosystem, Terra is diversifying its bridge and connecting as many blockchains as possible to leave no user behind.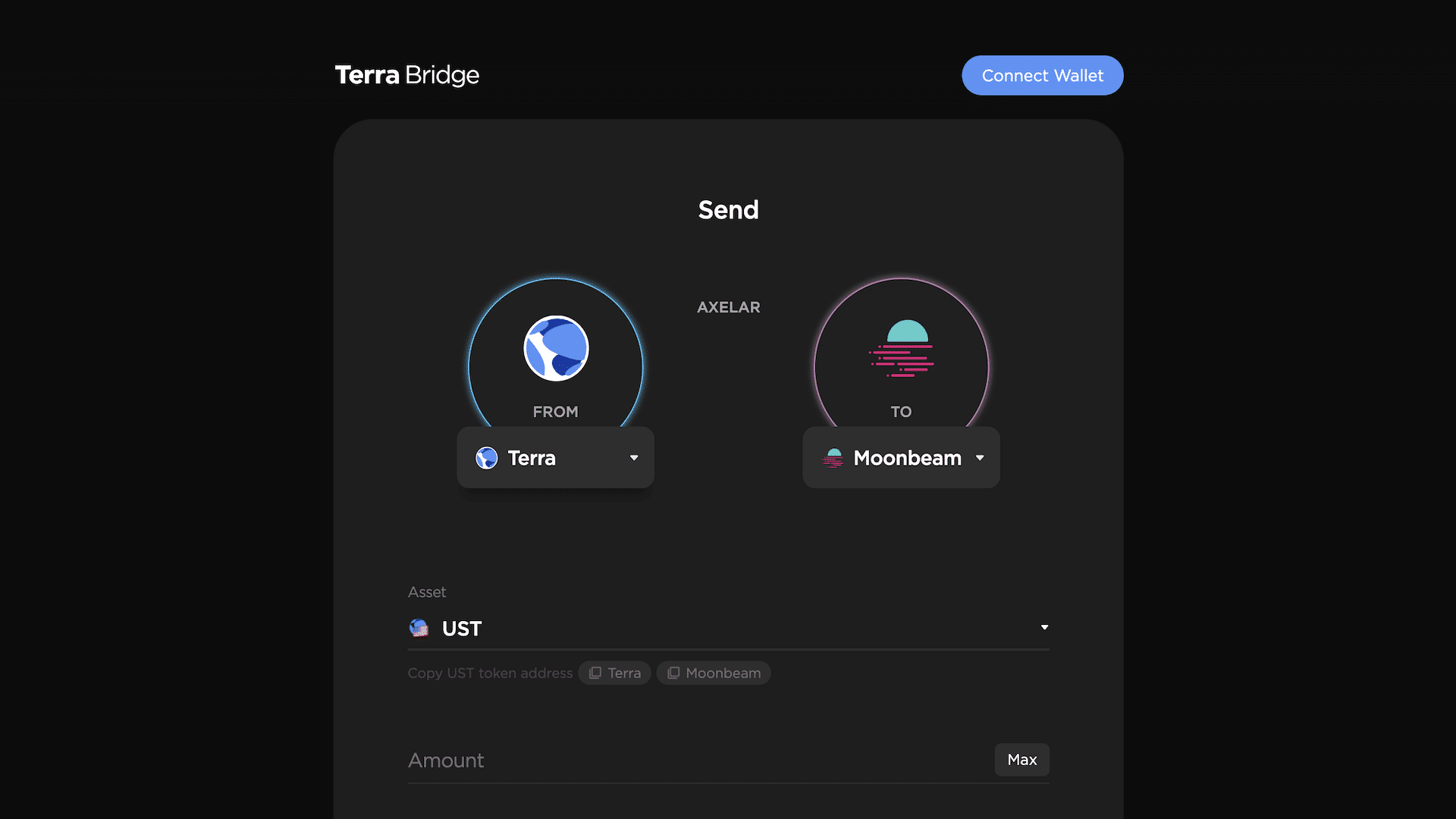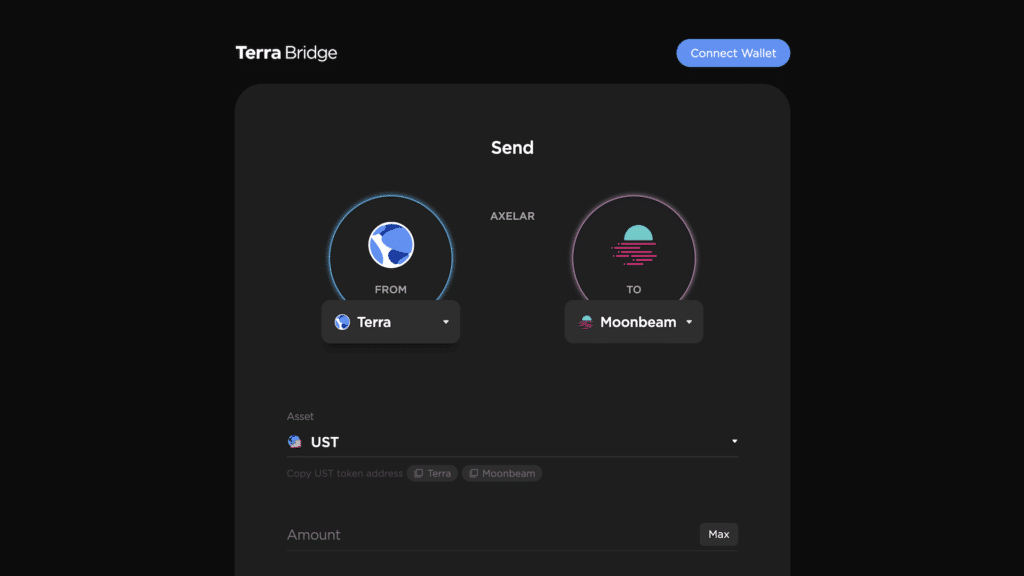 In addition to the new Solana, Fantom, Moonbeam, Osmosis and Avalanche networks, the Terra (Luna) bridge also supports Ethereum, the Binance Smart Chain, Harmony, Secret, Injective, Cosmos and Polygon.
Bridge users can then trade native Terra ecosystem tokens (Luna as well as the UST stablecoin) on these different blockchains, all while navigating through the various Wormhole, Axelar and Shuttle Bridges.