It was with a rather special message that Korean Do Kwon launched this new Twitter thread about his rescue plan: "Terra is more than UST", meaning that Terra can live without UST. Terra's algorithmic stablecoin was the centrepiece of this blockchain that aims to create the digital, decentralised currency of tomorrow.
Do Kwon then presented what he called the "Terra Ecosystem Revival Plan 2", saying that the discussions with the community about this new Terra fork had been inspiring.
From the very beginning of this new fork proposal, his idea is clear: the UST that was at the heart of the Terra ecosystem has allowed it to grow, but its failure should not lead to the abandonment of Terra and more particularly of Luna.
He does not hesitate to compare the failure of the UST peg and its collapse to the famous DAO hack on Ethereum, claiming that Terra can then rise from its ashes.
What plan for the Terra fork, Luna and UST tokens?
Do Kwon then proposed a new Terra blockchain using a fork. The current blockchain would be renamed Terra Classic and its token Luna Classic (LUNC) while no algorithmic stablecoin would be used.
This new Luna token would be deployed as an airdrop to current holders and stakers of the now named Luna Classic (LUNC), but also to "residual UST holders".
The inflation system will ensure the security of the blockchain with a 7% staking.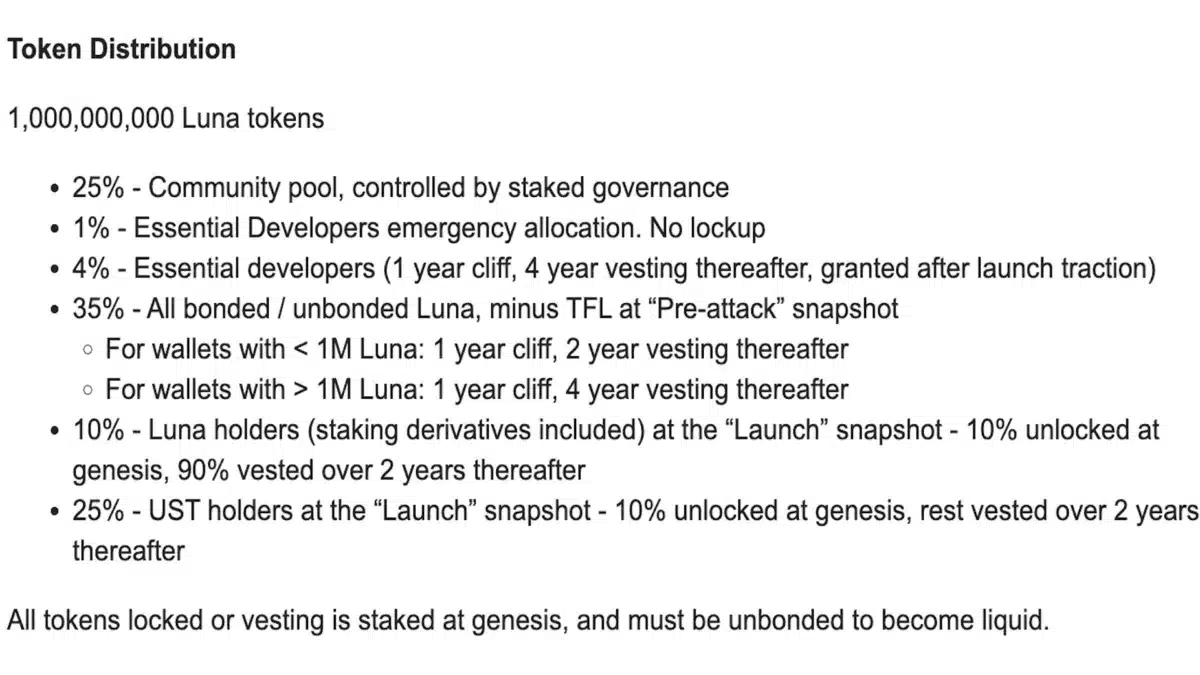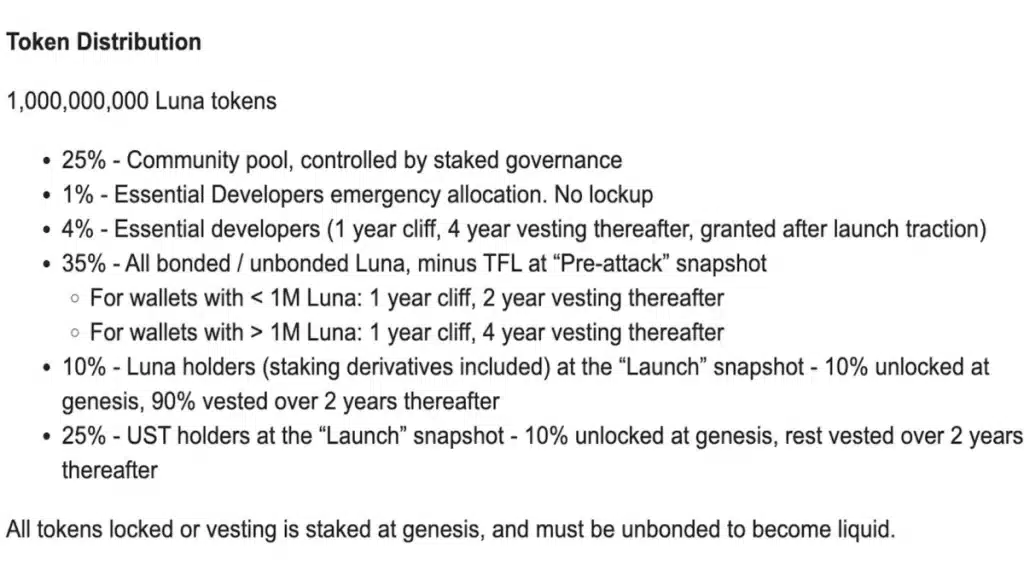 What does the future hold for Do Kwon's proposal and the Terra Luna fork?
While many in the community suspect this proposal of playing into the hands of whales, many protocols and dApps are already voicing their support for this potential upcoming fork.
NFT marketplace Terra RandomEarth, security provider SCV Security and the Aperture Finance protocol have already publicly stated their position:
For their part, ecosystem giants CZ, the CEO of Binance, and Vitalik Buterin, the founder of Ethereum, have both expressed opposition to the fork.
While CZ is leaning towards a burn of the Luna from hyperinflation, Vitalik supports proposals to rescue smaller portfolios, representing the vast majority of investors, but also an affordable financial share:
Rebuilding Terra will first require rebuilding trust in the ecosystem and the Luna Foundation Guard. That doesn't seem to be going very well as reports from the research firm Elliptic suggest that the LFG has allowed whales to take out nearly $3 billion in USTs at close to a dollar price.
The Luna Foundation is said to have used its Bitcoin stash to provide liquidity to these large investors and allow them to avoid the worst. This information did not please the smaller UST holders at all, as they saw the value of their stablecoin investment melt away without any help.