It is no longer a secret that various American institutions have been working for a long time on the issue of regulating crypto-currencies, especially stablecoins. Yesterday, the constitutional obstacles to the adoption of Bitcoin as a legal tender in California were mentioned.
The issue of regulating cryptos in the United States leads to the issue of stablecoins, crypto-assets that are stable in value because they are collateralized by other assets.
This was confirmed today by a source close to US politicians: an action before the US Congress on the regulation of stablecoins is expected to take place as early as this month, i.e. in March 2022. However, it seems to be slightly delayed due to the conflict between Ukraine and Russia, in which the US is particularly invested.
"Different versions of the bill are expected to be introduced in the House and Senate this month"
The objective of this regulation is to supervise the stablecoin reserves and to establish a clear legal framework for all issuers of these cypto-assets.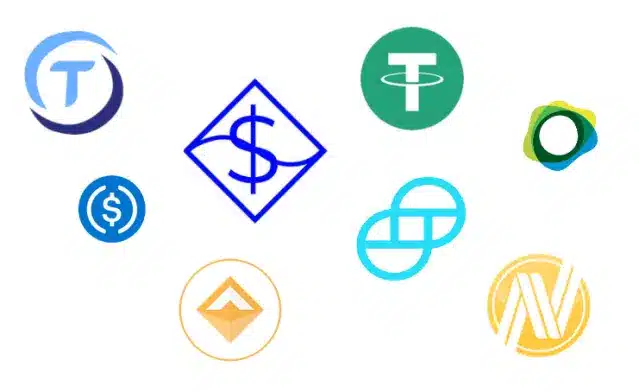 It should be noted that an initial bill was introduced in February 2022. Josh Gottheimer revealed that it was intended to propose a definition that would allow any crypto-asset backed by a U.S. dollar to be called a stablecoin.
The move comes after the Treasury Department's Undersecretary for National Finance Jean Nellie Liang testified after a report on stablecoins was released by a President's Working Group on Financial Markets (PWG).
Among other things, the report calls for:
"stablecoin issuers should be federally insured depository institutions" (i.e., banks), except that more and more Democratic members seem to oppose such issuer oversight.
However, a bipartisan consensus seems to be emerging around the issue of stablecoin reserves:
"There seems to be a bipartisan consensus that members of Congress want to prevent another situation like Tether, the stablecoin known as USDT that has faced enforcement action and scrutiny from regulators for holding only a small portion of its reserves in U.S. dollars. The bills may include measures requiring audits of stablecoin issuers and clearer guidance on what assets can constitute reserves and whether banks or non-banks can issue stablecoins."

Ron Hammond, director of government affairs for the Blockchain Association
Tether was eventually fined by the Commodity Futures Trading Commission (CFTC) over the issue of its reserves. This is the reason why American politicians are paying more attention to the reserves allowing to collateralize these stable crypto-assets. An intention confirmed by Ron Hammond, who believes that the upcoming rules will focus on the reserves of stablecoins.
For the time being, these discussions seem to be stalled due to the Russian-Ukrainian conflict.