Three days ago, the Ukrainian president attacked NATO after the leaders refused to set up a no-fly zone around the country.
Volodymyr Zelensky said that the West's reluctance to intervene had given Russia the green light to continue bombing towns and villages in Ukraine.
Today, the president would be ready to review his positions towards NATO, according to him, the alliance is not ready to receive Ukraine in its midst.
This pressure from Ukraine to join NATO is one of the crucial points that led Putin to invade his neighbor. Zelensky also said he was open to a "compromise" on the status of two breakaway pro-Russian territories (Donetsk and Lugansk) that President Vladimir Putin has recognized as independent.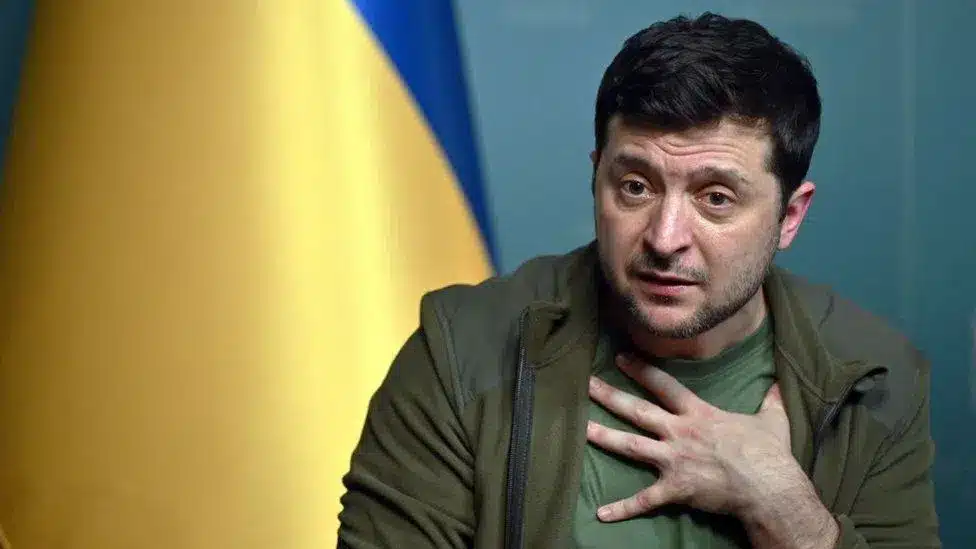 These statements come at a time when sanctions against Russia seem to be increasing. Indeed, a group of senators is working to get a law validated that would prevent the liquidation of Russian gold. These reserves, valued at more than $130 billion, could allow Russia to survive economically without the use of crypto currencies and despite the repeated sanctions.
US President Joe Biden also announced today a ban on the import of Russian oil and other energy products into the US.
The same decision was made in the United Kingdom, where Business Secretary Kwasi Kwarteng confirmed today that Russian oil will no longer be imported.
All these decisions are not without consequences and the crypto currency market is not the only economic sector to suffer from this war. People in Ukraine and Russia are seeing the value of their currencies melt away and are flocking to stablecoins. The price of precious metals is skyrocketing while the price of barrels of oil and gas is soaring.
Finance remains the driving force behind armies, but this war is certainly the first to directly involve crypto-currencies.
Ukraine has received millions of dollars in crypto donations, which would potentially be used to purchase military equipment. Russian oligarchs and politicians are turning to crypto currencies to avoid sanctions from the West and the Ukrainian president is calling on crypto exchange platforms to ban suspicious Russian accounts.
Exchanges Coinbase and Binance have actually stopped accepting Russian payment cards on their sites.
Whether this war is already coming to an end or not, the global view of the usefulness of crypto currencies and blockchain will certainly be changed forever.
source : Gouvernement UK