Crypto journalist Laura Shin has cast serious doubts on Cardano founder Charles Hoskinson's claims, with Hoskinson now accused of falsifying his credentials and educational biography, thanks to Shin's latest book, Cryptonians, which has given many details about Ethereum's founders.
Charles Hoskinson, founder of Cardano (ADA) and co-founder of Ethereum is a famous American software developer who has made his place in the crypto ecosystem in a very special way. A major player in the crypto ecosystem, he has based the identity of his Cardano blockchain on his own image, which some call a cult of personality, but it is his ultra-competitive communication strategy that accentuates. Charles recently spoke out in defense of his project and his "legitimate delay", on CardanoFeed.
Cardano, how can Charles Hoskinson damage the reputation of the project?
Satoshi Nakamoto's principle was to choose anonymity to ensure Bitcoin's durability, but the next generation of blockchains built trust in a project through a personality, a team and a community, as can be seen with Ethereum, Solana, Cardano or even Avalanche, the leaders of the cryptographic market.
Charles Hoskinson has taken this strategy to its extreme by directly attacking his competitors and playing the ultra-competition card rather than cooperation or interoperability. Charles Hoskinson had already criticized the crypto-currency IOTA, almost a year ago and had indicted IOTA for false reporting on the subject "no fees". He is particularly known for being a staunch opponent of Ethereum, yet supporting his legitimacy on his participation in the project.
Now, Charles Hoskinson is facing humiliation regarding the falsification of his biography and degrees. One of the famous crypto journalists, Laura Shin, published a book and revealed the hacking of a decentralized autonomous organization (DAO). Within the book, the author mentions prominent founders of Ethereum and specifically targets Charles Hoskinson regarding his academic qualifications.
Hi Charles, speaking of fiction, do you want to address the discrepancies between your claims of dropping out of a PhD program and the schools' claims that you were enrolled as an undergraduate?

Laura Shin via Twitter
Charles Hoskinson does not have a Ph.
Charles Hoskinson dishonored Laura Shin's view of her career sketches and accused the novel of being a work of science fiction. Laura Shin stated that she had good will as a writer and was associated with famous magazines like Forbes and had no interest in lying. She asked Charles to show the public the flaws in her academic pedigree. Hoskinson had previously revealed that he had stopped mentioning the PhD disclosure because of his involvement with the crypto market.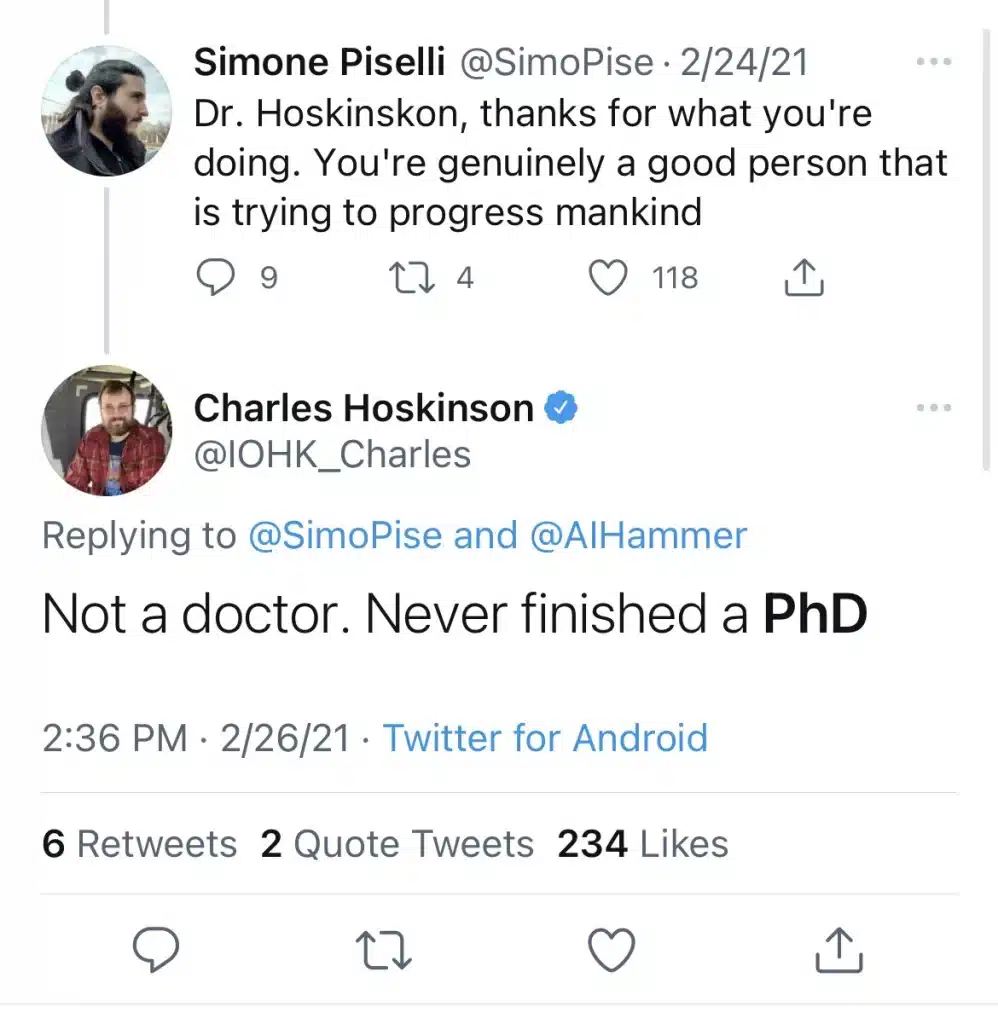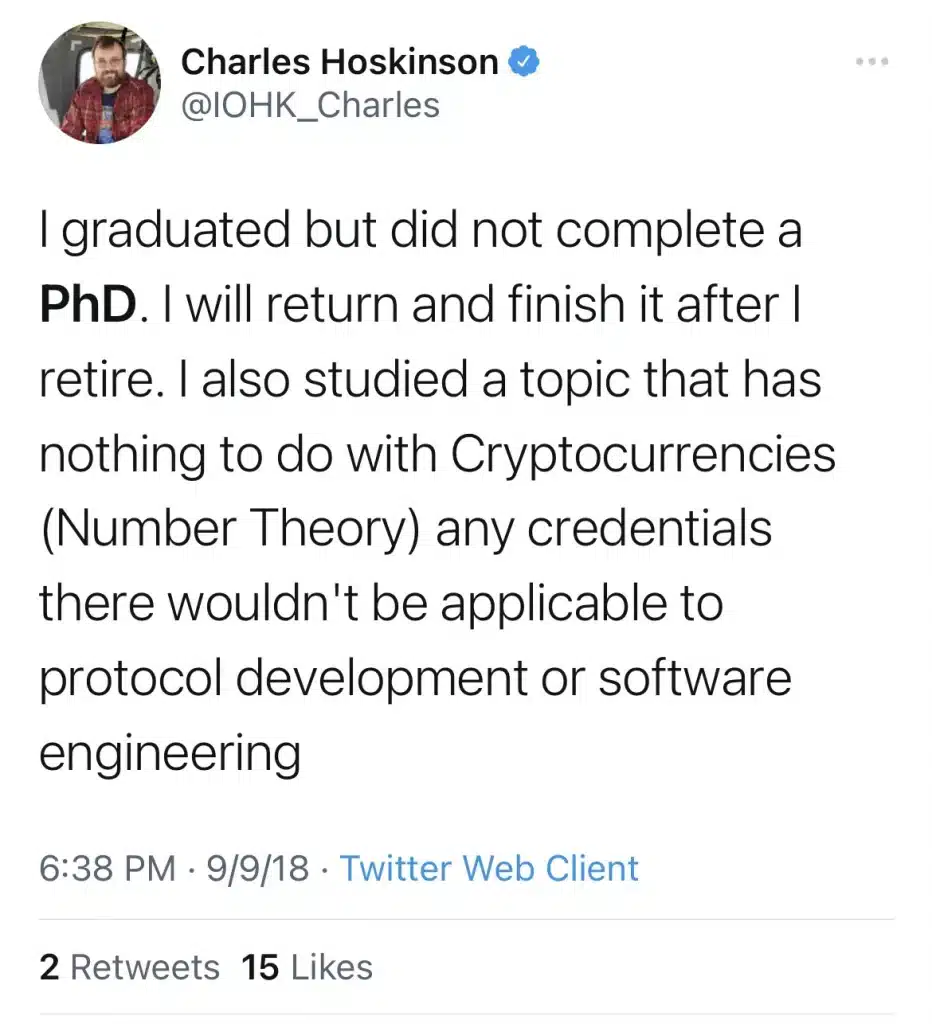 Laura Shin obtained information about Charles' educational resume from the Universities of Denver and Colorado. She found out that Charles behaved like an ordinary student and could not get a degree, "Charles did not have the potential to get a doctorate level degree."
Charles managed a notable development of Cardano as ADA is well known as one of the highest capitalized crypto-currencies in the market. Laura Shin criticized how students like Charles, without a PhD, can debate with professors or any other equal academic qualification on the development of Cardano (ADA).
Could Charles Hoskinson, Cardano's figurehead, damage his reputation?
Charles Hoskinson's false statement may affect Cardano's (ADA) reputation. Cardano's development is strongly tied to Charles' veracity, as the identity of his project is intrinsically to his person and credit. Cardano's own founder could become his own worst enemy if the accusations are proven true as the very credibility and trust in Cardano would be broken.
Read the article in which Charles Hoskinson defends his strategy, which his critics call a "cult of personality": https://cointelegraph.com/news/charles-hoskinson-responds-to-criticism-over-cardano-s-confirm-partnership