After retracing from its ATH (price record) of $120 to $77, the price of the Terra ecosystem token Luna has seen an increase of nearly 20% of the last 24 hours.
Its stablecoin UST, primarily known for Anchor protocol interest rates, also saw a rise in its market capitalization to $17.6 billion, $300 million more than BUSD. The Binance stablecoin was previously the 3rd largest stablecoin on the market before being demoted to 4th place, leaving the podium to UST.
This meteoric growth in the use of UST, whose algorithmic operation is often criticized, does not seem to be slowing down, despite announcements of a reduction in the interest rates of the Anchor protocol.
Terra's (Luna) strategy seemed to be to attract as many users as possible into its ecosystem through Anchor's returns, making the whole ecosystem grow. The team is then busy signing partnerships with other blockchains and quality projects in order to sustain itself while maintaining its new users.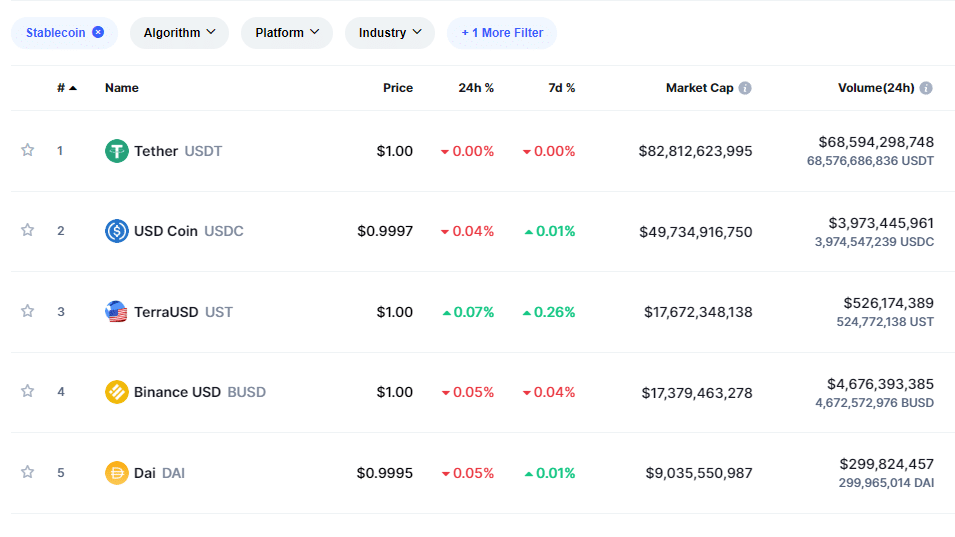 Having become far too big to be forgotten, Terra (Luna) recently became fully involved in a position war on Curve.
The new 4pool, consisting of the stablecoins USDT, USDC, UST and FRAX, will attract a large amount of liquidity to these 4 tokens. The massive CVX token purchase strategy also allows Terra (Luna) to position itself, along with Frax, as the largest token holder alliance in governance, an impressive power on the Curve protocol.
Despite the Ponzi accusations, UST algorithmic stablecoin continues to attract new liquidity and grow in a variety of ways. Most recently, Terra (Luna) announced it was using the Avalanche blockchain and its AVAX token to secure the UST pool.