Collectors will be able to pay directly via Visa, MasterCard, American Express, Apple Pay, Google Pay, without having to first purchase crypto currencies accepted on the platform.
The specific feature is called NFT Checkout and was first implemented in January by MoonPay to allow a user to purchase an NFT directly using a credit or debit card.
This tool is aimed at attracting people who are strangers to the crypto-currency world, but attracted to the NFT world. More accessible, art NFTs seem to become an excellent gateway to Web 3 and, why not, to crypto currencies later on. Many celebrities have used MoonPay's services to buy their first avatars, like the monkeys from the Bored Ape Yacht Club.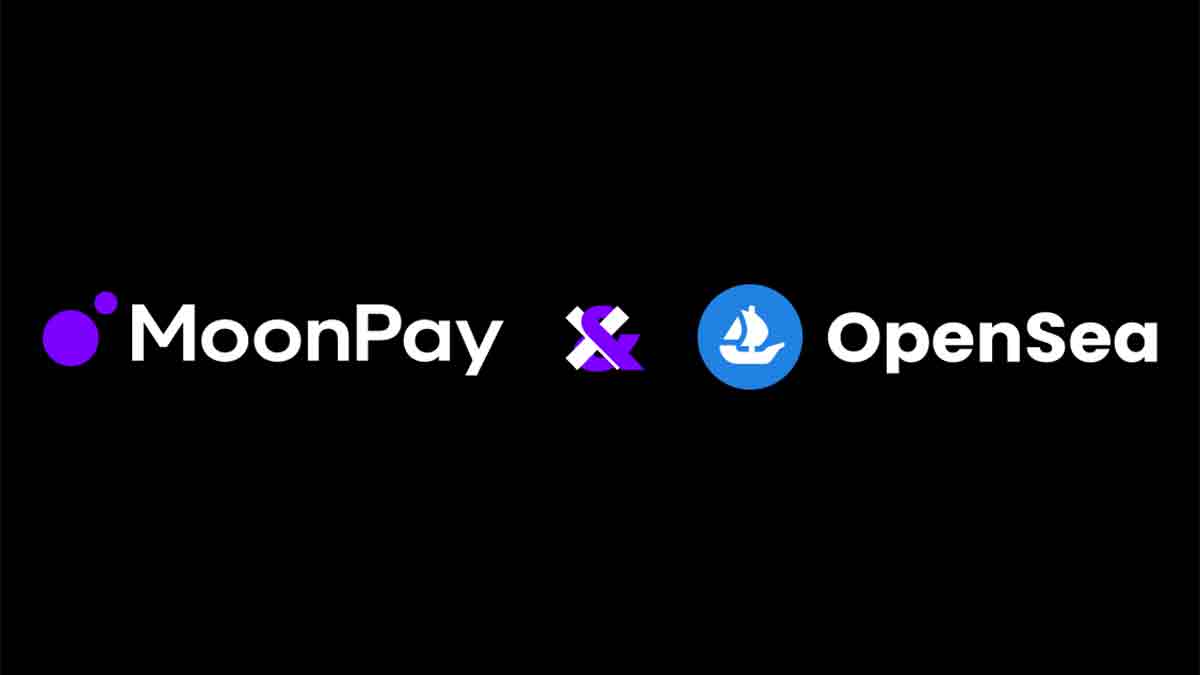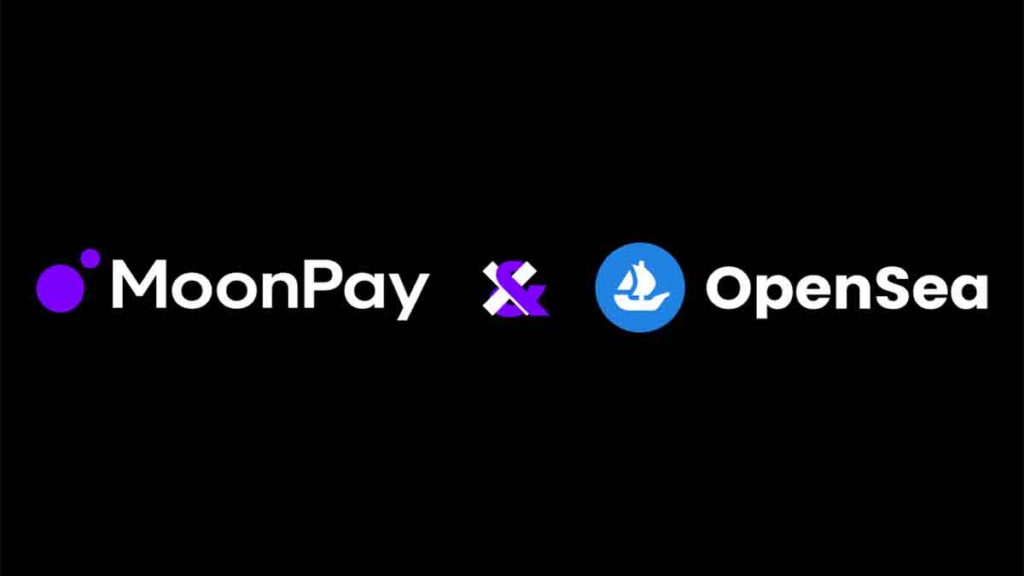 MoonPay's integration of the NFT Checkout feature on the OpenSea platform is expected to take place in phases to user groups according to MoonPay.
How do MoonPay payments work on OpenSea?
Currently, it is possible to add ETH to your wallet connected to OpenSea directly from the platform (depending on your geographical area). By clicking on the "buy with card" button, you will be redirected to a page allowing you to pay with credit/debit card in order to obtain ethers in your wallet.
The purpose of the NFT Checkout integration is to buy NFT directly with your credit/debit card through Apple Pay, Google Pay or other, without having to buy ETH(or SOL) in the transaction.
The user will be able to make the purchase without ever leaving the platform and without waiting while the transaction will always be validated on the blockchain and the NFT added to the wallet connected to the OpenSea account.
Additional fees may be charged by MoonPay or OpenSea in exchange for this service, but the two parties have not yet communicated on the subject.
Earlier this week, OpenSea announced the long awaited arrival of the Solana network and its NFT collections on its platform. Often accused of being a spectator of its success, the company valued at more than 13 billion dollars after its last fundraising seems to have woken up in recent months.
source : MoonPay