The Ethereum fund was established a year ago now, by Galaxy Digital, a financial services and investment management company headed by Mike Novogratz. It corresponds to the branch especially focused on crypto currencies of the billionaire's financial services provider. The fund controlled $2.8 billion in assets under management at the end of 2021.
Galaxy is actually offering a Bitcoin fund to Morgan Stanley (MS) clients in a deal similar to the one with Goldman Sachs.
This alliance between the two companies is not new. In June, Galaxy agreed to inject liquidity into Goldman Sachs' Bitcoin futures (BTC) offering.
For smaller portfolios, this offer by Goldman Sachs will obviously not be acceptable. Indeed, the minimum investment to benefit from exposure to the Ethereum fund is $250,000.
It is currently impossible to know the figures for investments already made by Goldman Sachs clients. SEC documents suggest that the Galaxy Ethereum Fund has recorded just over $50.5 million in sales to 28 clients since its inception in March 2021.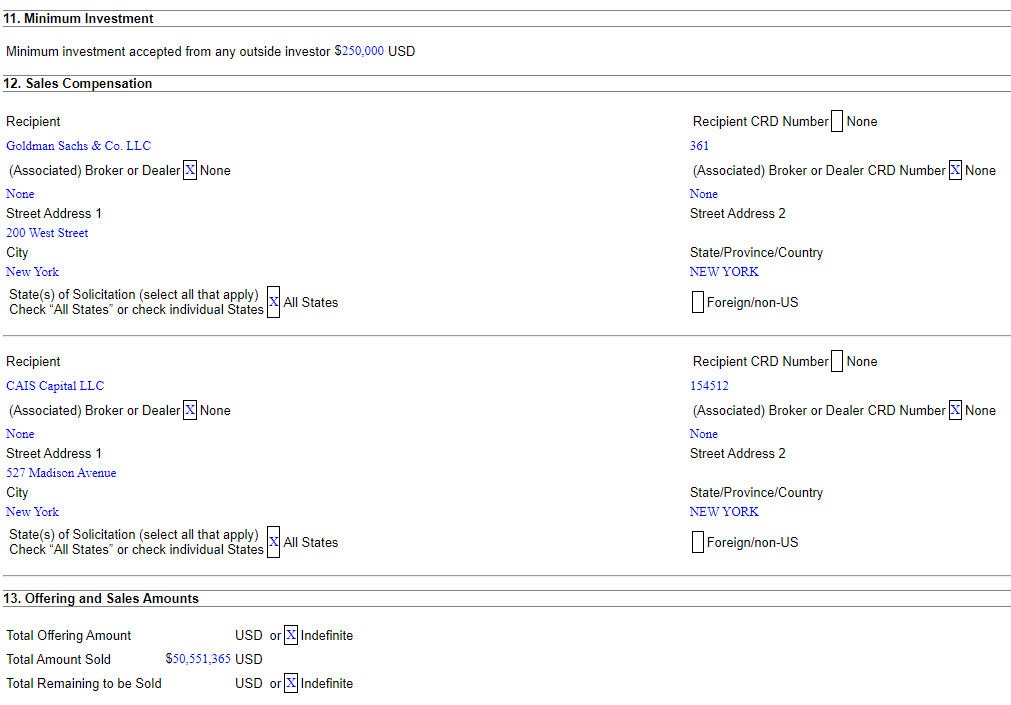 Independent wealth management firm CAIS Capital is also on the list of placement fee recipients for referring clients to Galaxy's Ethereum fund. The amount of Goldman Sachs' introduction fee and CAIS' placement fee remains unknown at this time.
Less than 3 years ago, Goldman Sachs did not seem fond of crypto currencies and considered these assets to be far too risky. As the investment bank seemed to be opening up to the crypto phenomenon at an increasing rate, the arrival of a gateway to Bitcoin for its clients became logical in 2021.
This streamlined access to Ethereum is even easier to imagine now that the institution's members seem to be fully immersed in Web 3.
Most recently, Goldman executive Roger Bartlett announced he was leaving the traditional financial firm to move to Coinbase, one of the leading crypto currency exchange platforms.
He will lead the exchange's global financial operations to capture the opportunities offered by digital assets and its ecosystem.
Lloyd Blankfein, the former CEO of Goldman Sachs and current chairman of the board, also seems interested in crypto currencies. He tweeted, this Monday, about the inflation of the U.S. dollar, the geopolitical situation leaving the possibility for governments to freeze accounts and block payments. All this while believing that crypto currencies would be expected to take advantage of this moment to shine.