Bad news for all cryptocurrency ATM operators in the UK. Yesterday, the regulatory authority (FCA) ordered them to shut down the operation of crypto ATMs due to their illegality.
The FCA, for Financial Conduct Authority, is a regulatory authority for the British financial sector. Created in 2013, it is the successor to the Financial Services Authority. While cryptos are still poorly regulated in the UK, the FCA has held a supervisory role in cryptocurrency money laundering cases since 2020.
Since that date, however, a few rules have been laid down. Among them is the requirement for companies operating in the crypto sector to register with the FCA. Without this registration, any crypto exchange would be illegal.
It is precisely on the basis of this rule that the British regulator has pointed the finger at operators who make available ATMs for bitcoin and more generally cryptos in the UK.
Indeed, the regulator revealed that ATM cryptocurrency operators in the UK are not registered with it, which means that their operation is not legal. A priori, all companies in the UK that offer ATM distributors would be affected.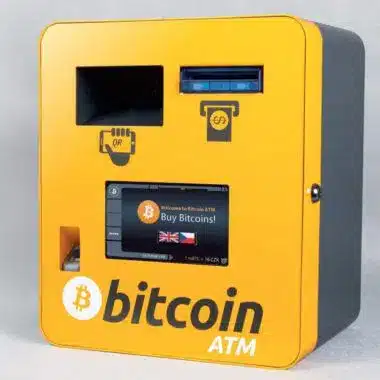 As a result, the FCA has asked all these operators to stop operating these bitcoin and crypto ATMs.
"We have warned crypto ATM operators in the UK to stop their machines or face enforcement action".

Financial Conduct Authority
The UK has more than 81 ATMs on its soil, a number that is slightly decreasing as shown in the chart provided by CoinATMRadar.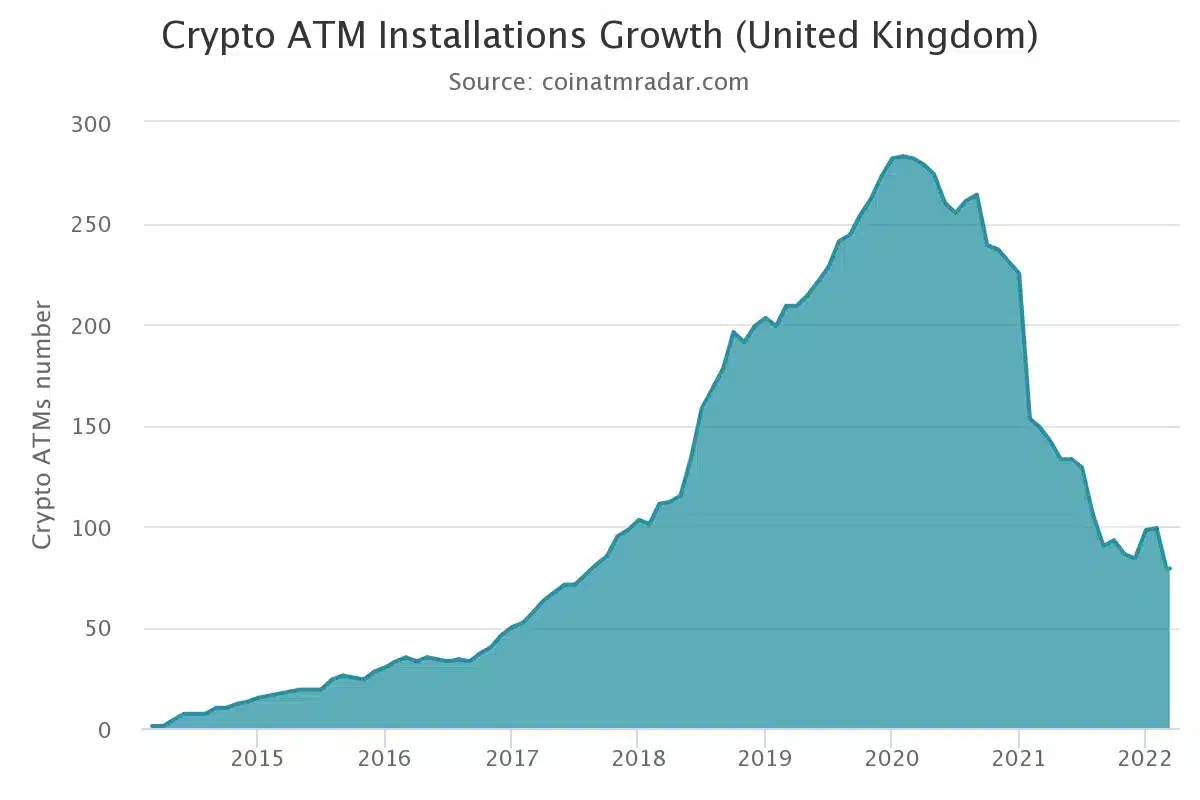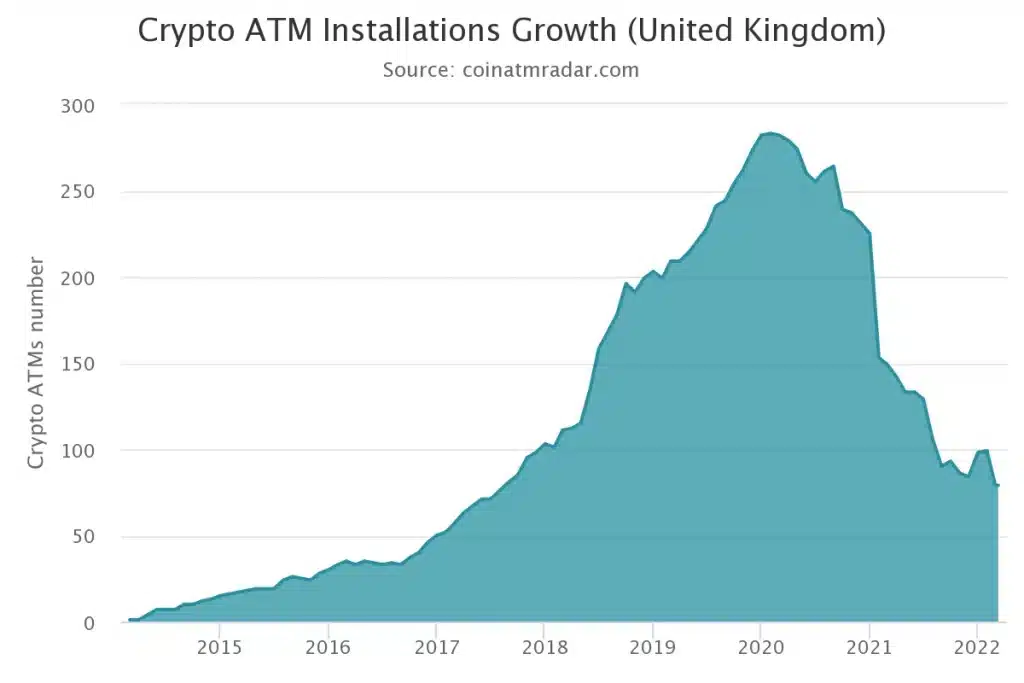 The move comes after the UK announced the opening of more than 300 cases investigating crypto companies in March.
In particular, a case involving Gidiplus, a UK-based crypto operator, was taken as an example by the FCA. The company had been denied its application for registration with the FCA and took the case to court.
In the end, Gidiplus was not successful. The UK regulator and the judge explained that the company was promoting money laundering in cryptos and was not complying with its obligations under the Money Laundering, Terrorist Financing and Transfer of Funds (MLR), a protocol that imposes money laundering, terrorist financing and transfer of funds detection obligations on businesses.