Coinbase was able to surprise the Web 3 universe on its blog through a post announcing the arrival of Coinbase NFT.
The first version of the NFT marketplace of the giant Coinbase is now available on nft.coinbase.com where you will be able to browse through the vast universe of NFTs on Ethereum.
Indeed, no other blockchain has been announced for the moment.
The people registered on the whitelist will receive an invitation with a code allowing them to become the first beta testers of the platform. For the moment, Coinbase NFT announces that it has only opened access to a small group of users. Depending on your position on the whitelist, you will be contacted sooner or later.
Many collections are already certified by Coinbase NFT so that you don't fall into the trap of being a poor copy. Take the time to check that the famous blue mark is the one of the platform, attesting the validity of a collection.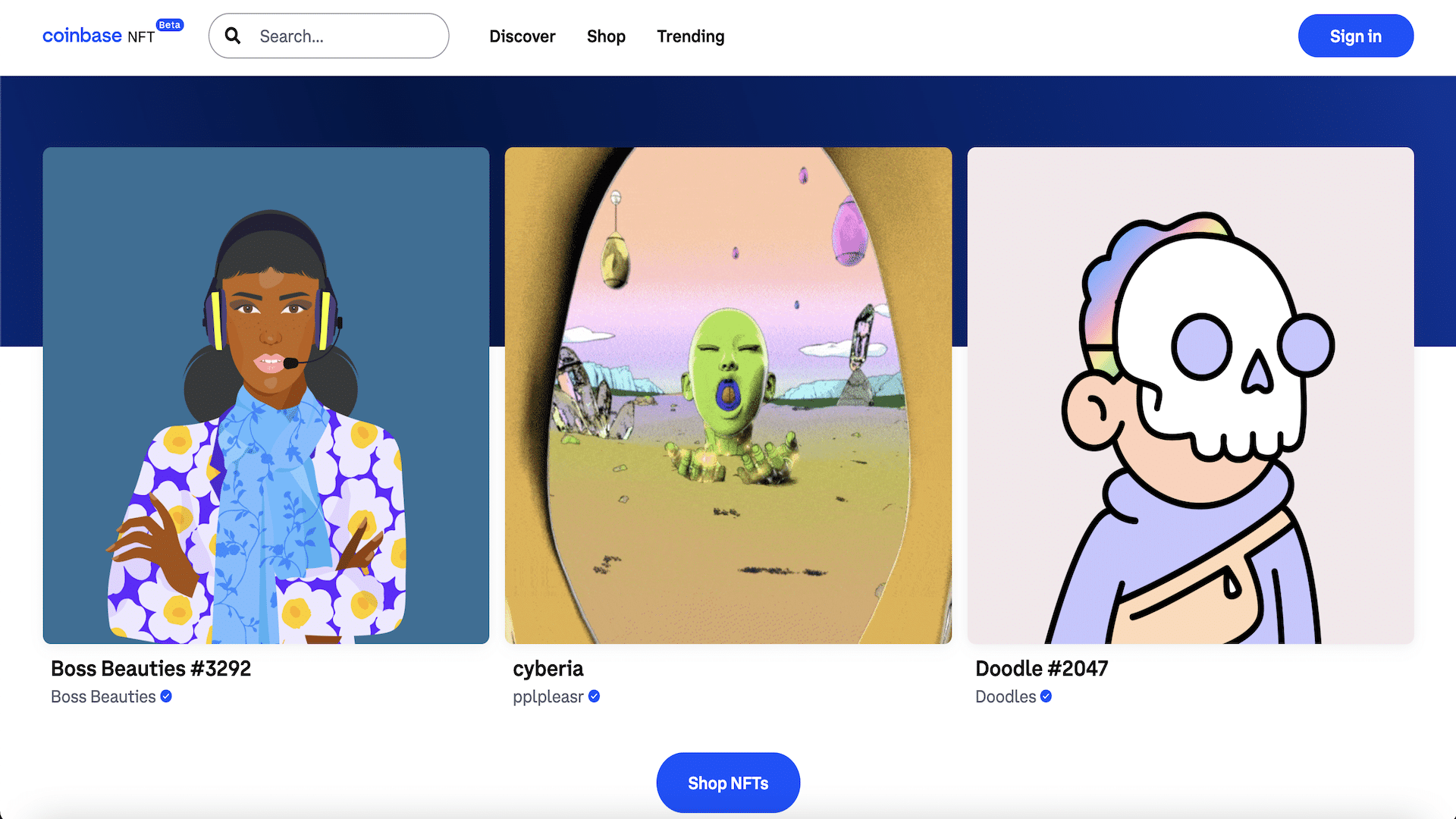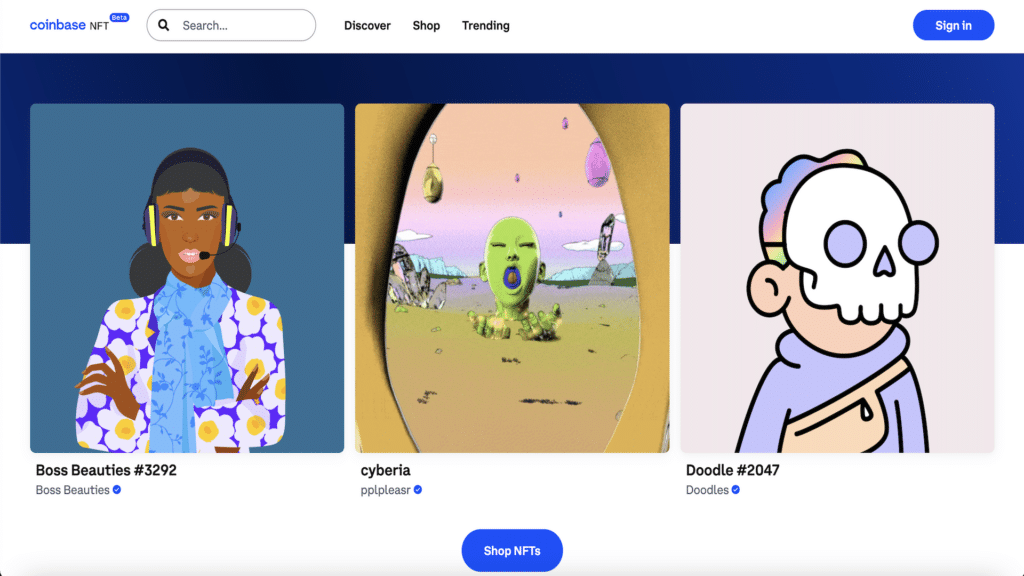 First glimpses of the Coinbase NFT marketplace
Coinbase announced that it wanted to create a true Web 3 social network with its marketplace and the first glimpses are strongly reminiscent of the Instagram application.
"You can create a profile that represents you by enriching it with NFTs that tell your story. Connect any e-wallet to select the NFTs you want to highlight, or hide, on your profile."

Coinbase blog
Like many social networks, you will also be able to follow (or unfollow) the profiles of your friends or collectors that interest you. You will also be able to comment under their NFTs as well as vote (upvote / downvote) the different comments under each post.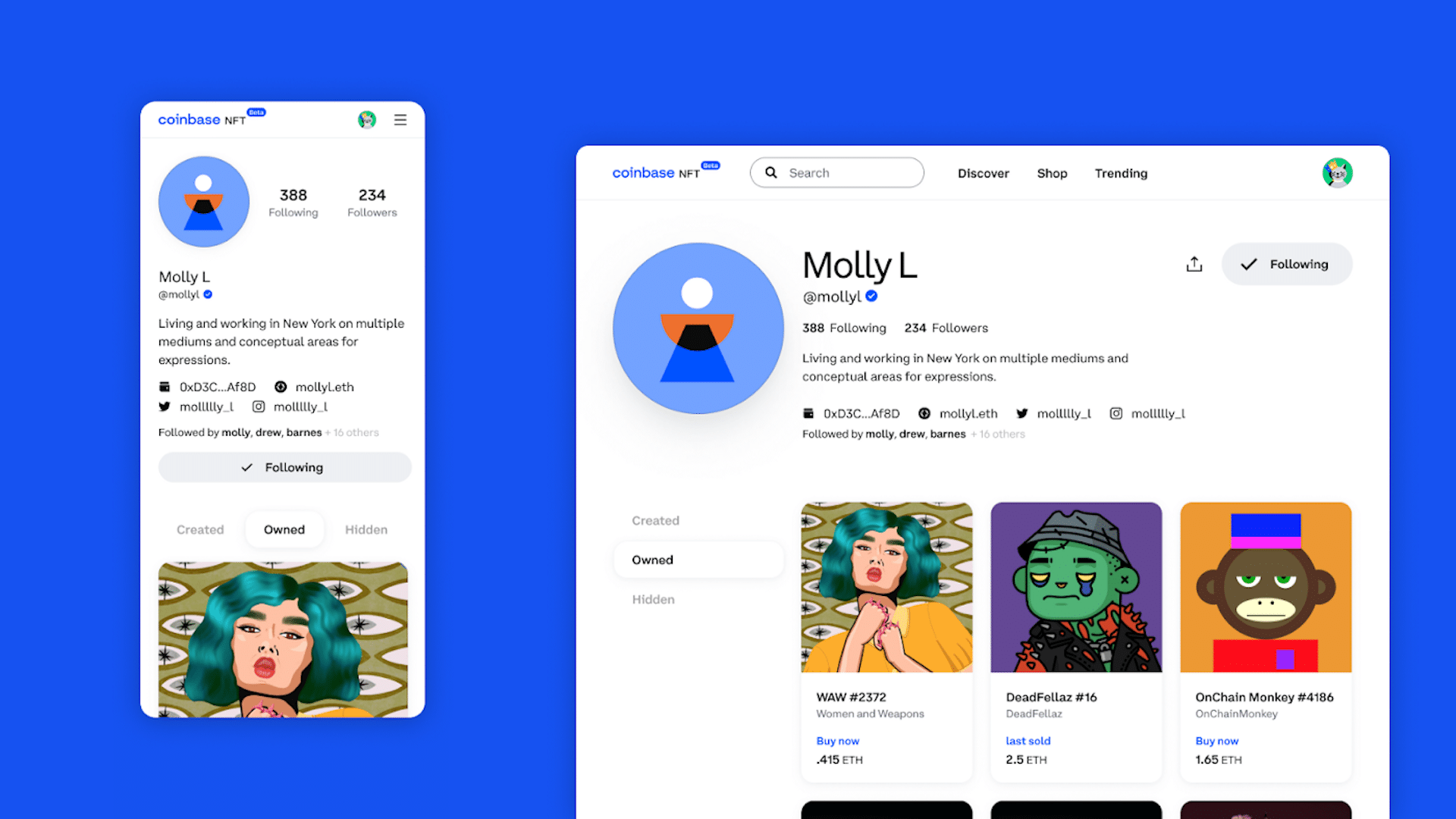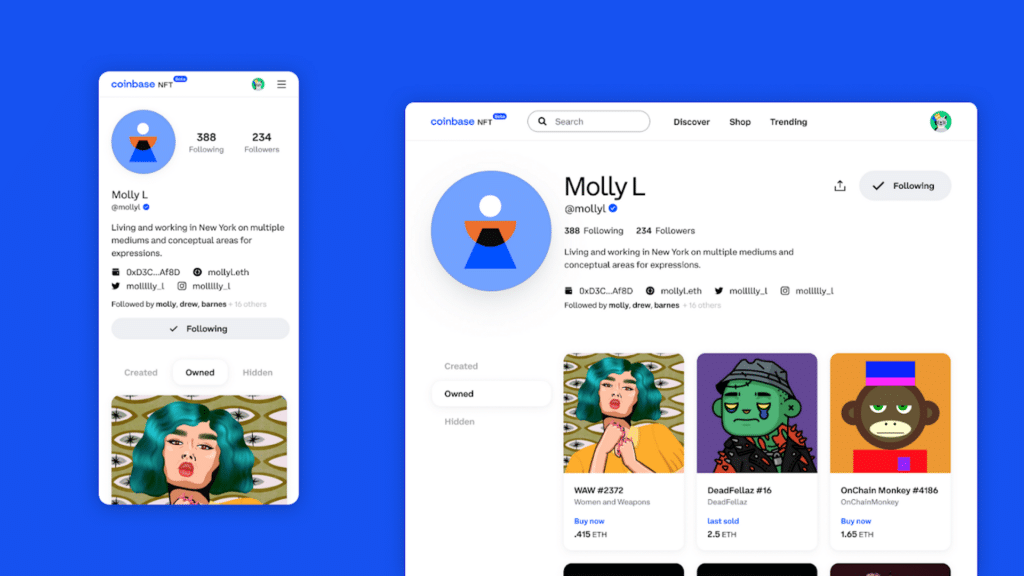 The famous "Explore" tab also makes its appearance with NFT recommendations specially adapted to your profile. Indeed, your subscriptions, your purchases, but also the collections in trend and other details will have an impact on the NFTs that are proposed to you.
The buying/reselling part is therefore separated from the community side of Coinbase NFT with a "Shop" tab where you can find all the NFTs for sale on the market.
What are the fees charged by the Coinbase NFT marketplace?
Surprisingly enough, Coinbase NFT does not charge any fees for the moment on the transactions made on its platform. Fees are to be expected in the future and Coinbase suggests that they will be in line with current Web 3 market practices, so we can expect fees ranging from 2 to 3%.
The first beta testers will be able to benefit from transactions without platform fees, encouraging them to use Coinbase NFT rather than another marketplace.