Yesterday, during a live livestream, the municipality of the city of Lugano located in southern Switzerland announced that its citizens will soon be allowed to pay their taxes as well as their bills in bitcoins and tethers (USDT).
During the live event, Pietro Poretti, the city manager, Michele Foletti, the mayor, as well as Paolo Ardoino, the technical director of Tether, were present.
The city of Lugano, unlike other localities in Switzerland that also accept the payment of taxes in bitcoins, goes slightly further than its neighbors. In fact, in addition to paying taxes, the municipality is looking to encourage the adoption of cryptocurrencies like Bitcoin (and not only), in the public space.
To do this, it has already met with more than 200 merchants in the city with the aim of having them accept payments in Bitcoin and Tethers.
What is the effect of this announcement?
Accepting bitcoin or USDT to pay taxes is like giving legal tender to these cryptocurrencies, as El Salvador has done.
Moreover, Paolo Ardoino explained that El Salvador has been an example for the city of Lugano and stated that:
"El Salvador's GDP increased by 10% and its tourism by 30% after declaring bitcoin as legal tender. Imagine what we can do in a city located in the center of Europe."
The city's goal is therefore clear, to attract new businesses and opportunities to enhance its attractiveness "Collaborating with a company of Tether's caliber is a magnet that will attract more companies to come to Lugano."
In addition, a larger project is in the works with Plan B.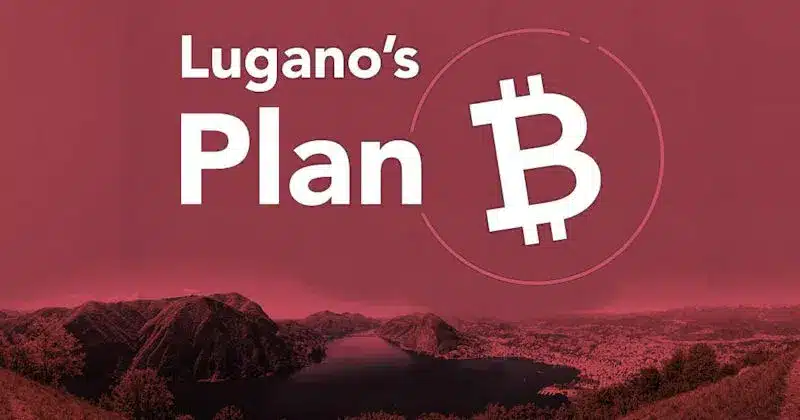 Located in the heart of the city, Plan B involves the creation of a physical space intended to host companies, startups that work in blockchain projects. Conferences and workshops, for example on Bitcoin, will be organized.
According to Paolo Ardoino, the Plan B project is "probably the most important thing in this project".
Other actions throughout the city are planned as part of the plan B project, we can mention:
the creation of a Bitcoin and Lightning curriculum in partnership with local universities "to increase the skills of young students in these new technologies
the creation of an investment fund that will allocate $3.26 million to support the democratization of bitcoin, usdt and LVGA. The latter is the city's stablecoin.
the creation of a second investment fund in the form of a pool of funds ($108.6 million) for the benefit of any company or startup in the area that wishes to establish itself in the city on a long-term basis.
Researching strategies to reduce the environmental impact of cryptocurrencies.
In addition, Mayor Michele Foletti considered that the city was rolling out the "red carpet" for all relocation candidates.
It is clear that more and more cities are giving legal tender to cryptocurrencies. After Lugano, others should logically follow suit.
Source :