What is Phantom used for ?
Phantom is a wallet compatible with the Solana blockchain and soon the Ethereum one. It is a web browser extension allowing users to interact with the Solana blockchain in order to receive and transfer SPL coins (crypto currencies of the Solana ecosystem).
The wallet also allows to easily connect users to decentralized applications on Solana such as Saber (DeFi), Raydium (Launchpad) or NFT platforms such as Solanart / Solsea. It is therefore essential to own a Solana compatible wallet to interact with the decentralized ecosystem.

Phantom, only on PC ? What about mobiles ?
At the time of writing this article, the wallet is not available on mobile, it is a web browser extension compatible with Google Chrome, Firefox, Edge and Brave. If you are looking for a mobile compatible Solana wallet, you can try Coin98 but keep in mind that many applications only work on PC. It is therefore better to do everything from a computer until the network evolves toward mobile.
Install Phantom on Chrome, Firefox, Edge or Brave
Go to the official website, download and then install the extension. The Google Chrome extension also works with Brave and Microsoft Edge. You can then click on add to Chrome :

Once installed, the extension will be available in your extensions' list, click on the logo to execute it :

Once executed, a tab will open on your browser providing you with 2 options :
Create a new wallet
Use Secret Recovery Phrase
For the sake of the example, we are going to create a new wallet.
The 2nd option, Use Secret Recovery Phrase allows you to recover access to a wallet you had already created (it even works with seeds generated by other Solana wallets such as Sollet !).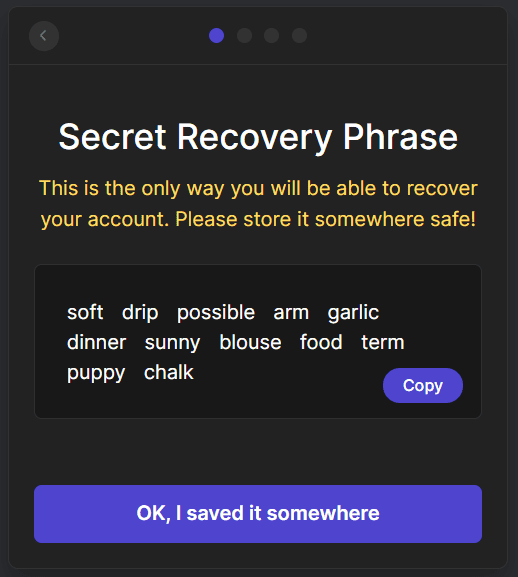 The extension shows you a list of 12 English words (a seed), note them down somewhere safe, it can be a piece of paper that you are sure you are NEVER going to lose or forget, this list of 12 words acts as a password. You need it to get access to your wallet. If you lose this note, you lose your money.
Please understand that if you note it down in a text or cloud file, you also expose yourself to hacking risks, it is therefore imperative to know where to store these 12 words.
Then indicate a password for your wallet and confirm.
You can now use your wallet.
Receive Solana tokens (SOL) on Phantom
We will start by transferring SOL (Solana token) to our wallet as we need the token to pay for transaction fees, the swap of a specific token and the mint of NFTs on the Solana blockchain.
It is therefore wise to always keep at least 0.1 SOL in your wallet to ensure you do not run out of anything.
Generate a Solana deposit address on Phantom
Click on Receive then Send from wallet / exchange (Binance, FTX…) to be able to find your Solana deposit address. You will then view a QR Code and a copy button below, click on COPY to copy your Solana deposit address.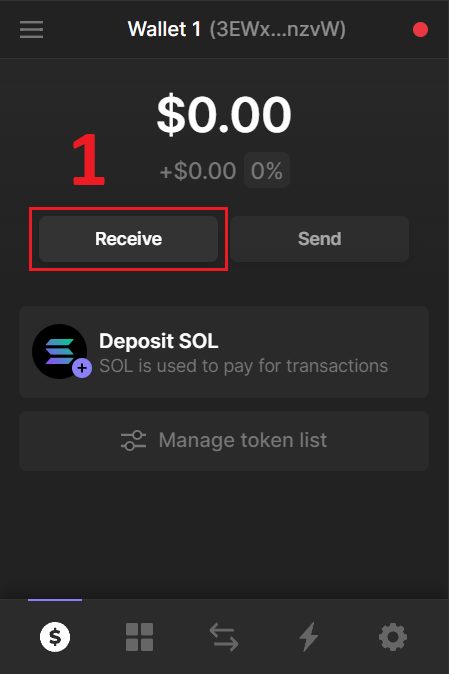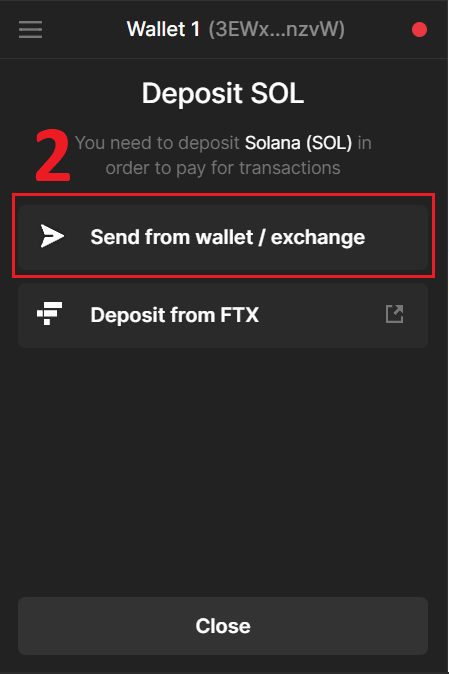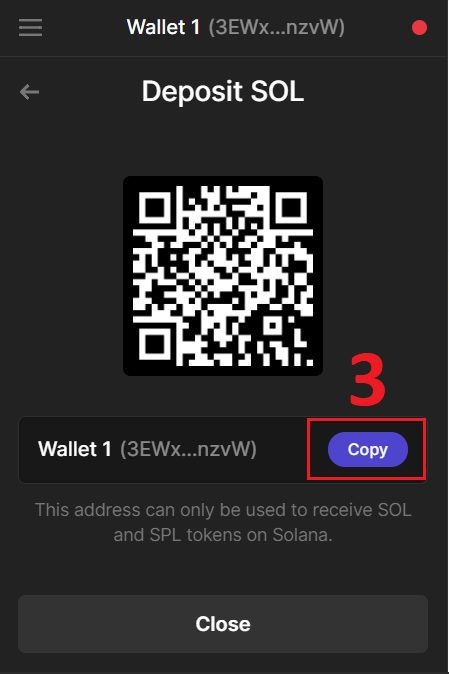 Send Solana from a trading platform
Now we are going to transfer SOL from a trading platform such as FTX, Binance, Coinbase, Kraken or KuCoin. For example, I am going to send SOL from FTX. To do this, I go to my wallet tab by clicking on my email in the top right and then on the wallet tab.


Search for the Solana cryptocurrency, click on the withdraw button to the right in order to open the FTX interface that will allow us to transfer SOL to wallets, in this case, the deposit address of our Phantom wallet.


Now, step by step you will :
Select the amount of SOL to transfer
Select your deposit address
Indicate the 2FA code
Click on Withdraw to confirm the withdrawal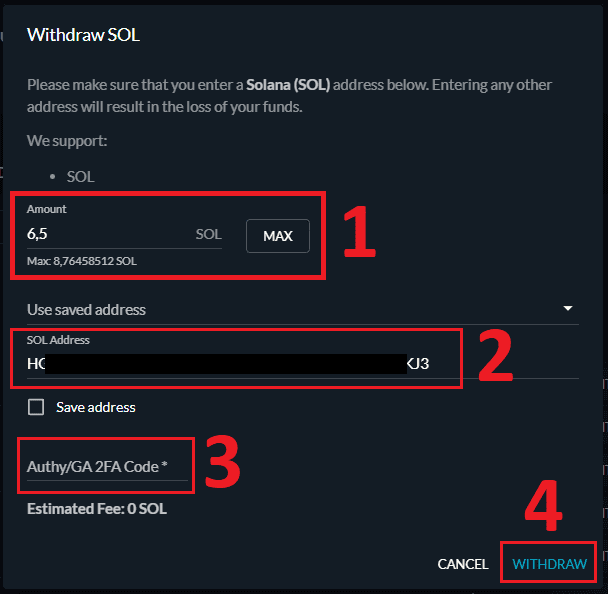 Well done, you are ready to dive into the world of NFTs and decentralized finance in the Sol ecosystem!
Use Phantom on decentralized applications
You can now use the wallet and have fun testing different DeFi products on Solana.
Here are two tutorials that may interest you to go further :
Raydium 👉 invest in new crypto currencies or swap coins
Saber 👉 generate passive income