You have an interest in NFTs or non-fungible tokens, but you are not sure where to start to buy one? You are at the right place: this guide will show you how to get your first NFT on the secondary market. When it comes to minting, we will update this article with a link to a dedicated article.
Keep in mind that our role is not to provide guidance as to how you should invest your money. It is up to you to choose the collection, artist, or NFT that specifically interests you.
What is the best blockchain to buy an NFT on?
If you know which NFT you wish to buy, you will not be able to choose a specific blockchain and will have to use the one that its creator chose. The main differences between blockchains are their reach and transaction fees. For instance, the Ethereum blockchain, widely used in the world of NFTs, has the biggest reach with a number of users far superior to the other blockchains. However, Gas fees on the Ethereum network are very high and could cause minting to cost you thousands of dollars if the competition is fierce.
Install a crypto wallet for NFTs
Depending on the blockchain that is used, you will need a compatible wallet. For the Ethereum network, the most widely used wallet is Metamask whereas the most efficient wallet on the Solana blockchain is Phantom.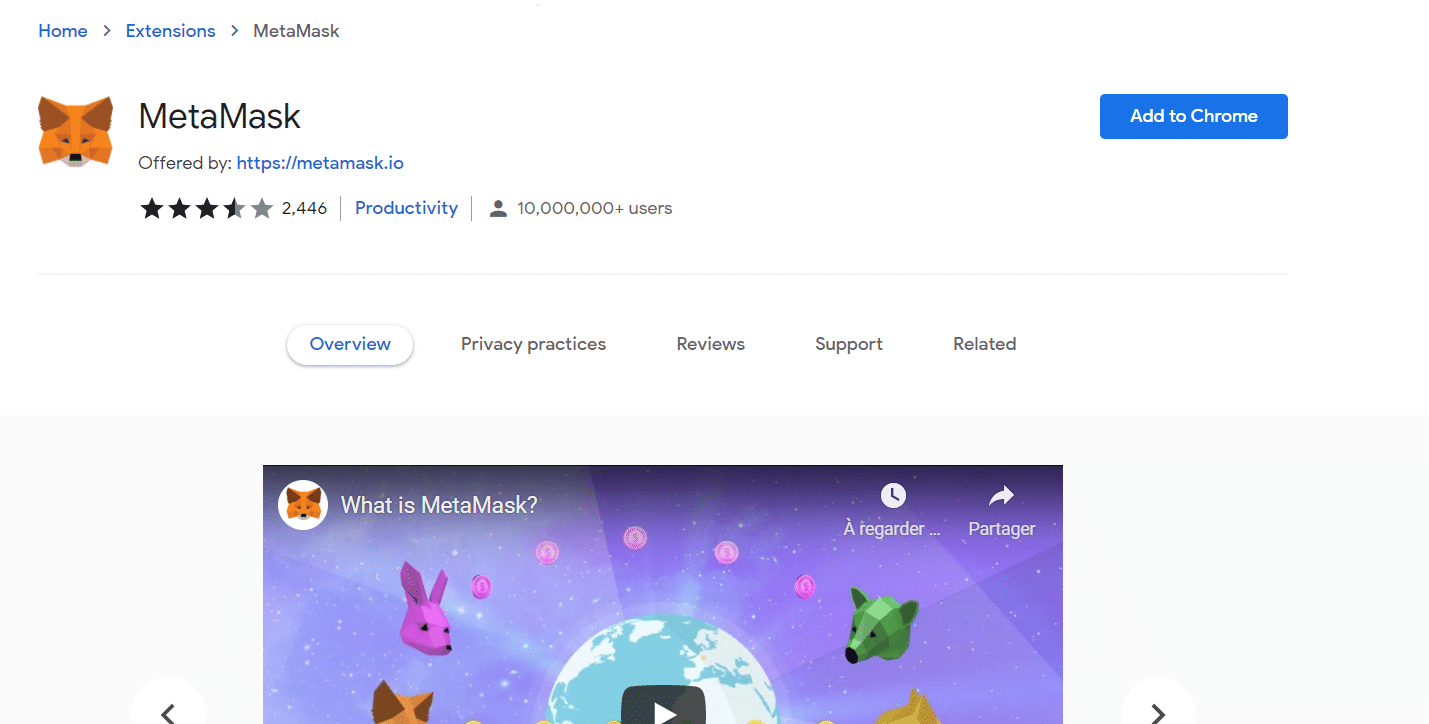 After downloading the application and choosing a secret key (seed phrase), you can send the cryptocurrency of the relevant network to this wallet. In order to do this, feel free to check out our detailed tutorial here.
Which platform should you use to buy an NFT?
The platform that is used to buy your NFTs will once again depend on the NFT or collection that piques your interest. On the Solana network, the most widely used platforms to exchange NFTs are Solanart and MagicEden. They are renowned and used by thousands if not millions of users who put their trust in them.
On the Ethereum network, the main marketplace is OpenSea, which became the true leader of the industry. Competitors to this platform are either young like Looks.rare or even still in development like Coinbase NFT.
Blockchain, platform and wallet are sorted: time to buy an NFT
Once you are ready, go to the page of the NFT you want to buy. In our example, it is a Bored Ape, sold directly for 80 ETH. If the price is not displayed, this means that the creator does not allow for direct purchase of their NFT. You would then need to make an offer in WETH.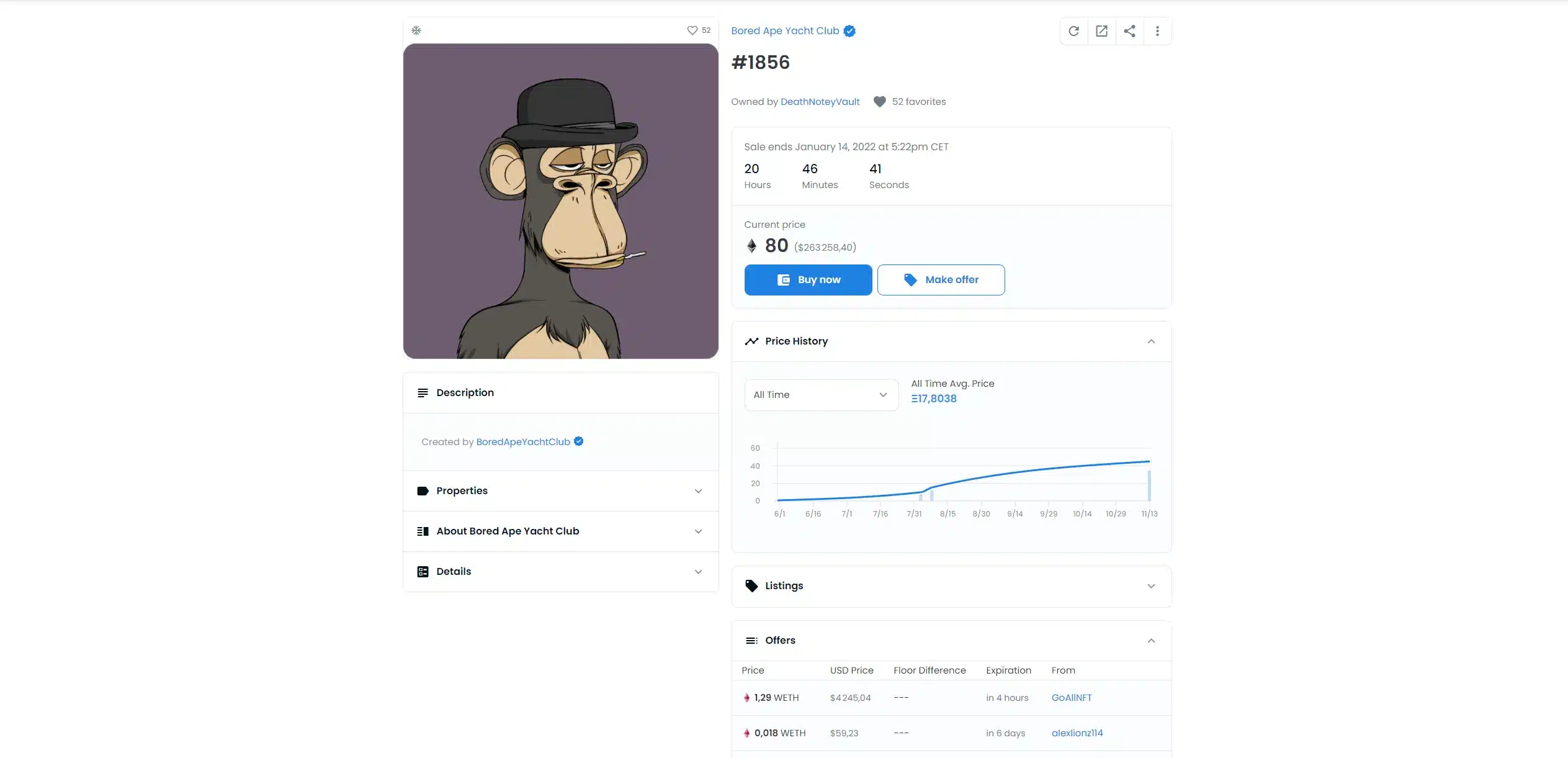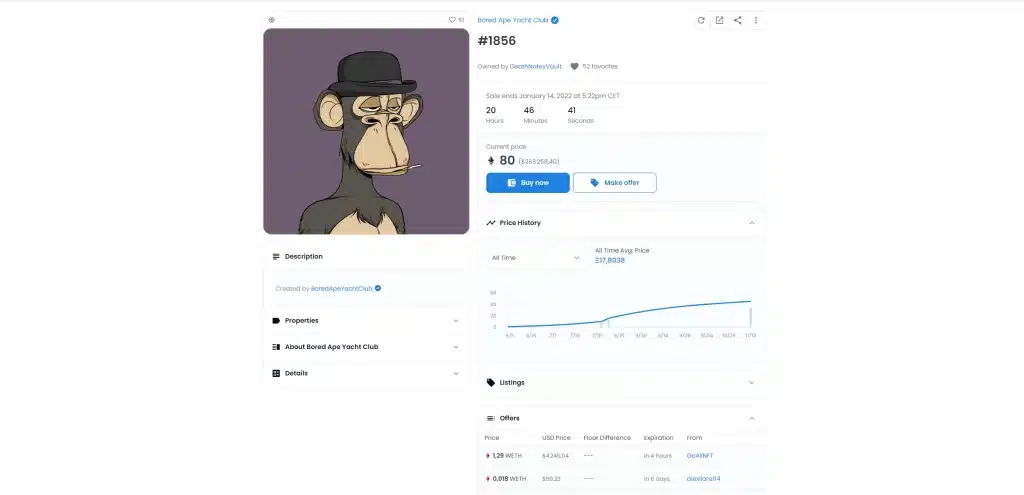 In our case, we can buy this NFT directly by spending 80 Ethereum (ETH). After clicking on "Buy now" and then "Confirm checkout", a pop-up will open on your wallet (Metamask in this case). Check the transaction fees before validating it. During your first transactions on each marketplace, you will need to validate several wallet signatures in order to avoid redundant fees in the future.
Once all these steps are completed and confirmed in your wallet, all that is left to do is wait a few seconds for the transaction to be enacted, and here you have it: your first NFT!