An orderbook is a digital book in which all orders placed (buy and sell) for an asset are displayed.
In other words, an orderbook displays live and in a very detailed way the buy and sell orders that have just been placed (not yet filled) by the "makers".
Concretely, the orderbook is used by market participants to have a global overview of supply and demand at a given time.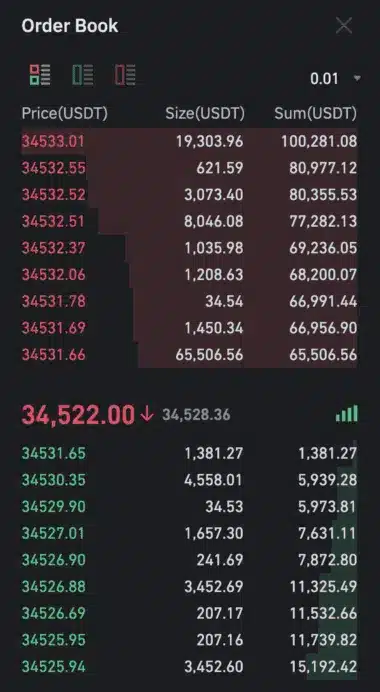 In addition to listing orders placed by buyers (in green) and those placed by sellers (in red) in two distinct sections, an order book has a lot of additional key information.
Indeed, you can find the purchase or sale price of the asset, as well as the amount of the order, placed expressed in a number of assets or in FIAT (dollars, euros etc.).
Orderbooks can also be used by traders and investors to analyze the buying or selling strength at specific prices, in order to try to find the ideal time to intervene (enter or exit) on a market.
If, for instance, the orderbook shows a particularly large number of buy orders at a certain price, this could indicate the creation of a potential short-term support. This also applies to zones of resistance, in the case of a build-up of selling strength at a specific price.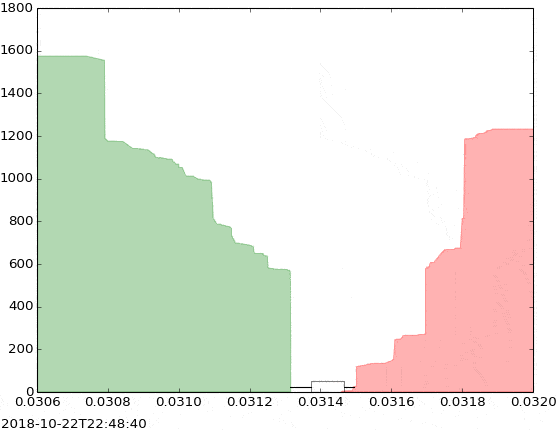 However, be aware that some unregulated exchange platforms (especially in crypto) can "fake" / "rig" their order book.
Therefore, it is not advisable for beginners to base their trading strategy on the orderbook.
Last but not least, it is very important to base your trading strategy not on a single indicator, but on several financial tools/indicators/criteria, and this at the same time, in this way you can optimize your success rate.