In recent months, the cryptocurrency market has welcomed more and more Play to Earn games into its ecosystem. As their name indicates, "Play to Earn" games have the particularity of allowing their players to win cryptocurrencies (money / cash) in exchange for their presence and contribution to the development of the game. Therefore, Play-to-Earn games are a new gaming approach that enables users to get rewards, thus money / cash, simply by playing video games. The earning and rewards factors are important in a P2E success. However, games should also be to today's video games standards in terms of gameplay and community through the organization of events (tournaments, servers, online experiences, and more…).
The world of play to earn games includes not only a part of gamers, but also investors that speculate on this very young market and are looking for games that have great growth potential. To this day, several tens of Play to Earn games are available on the market, and most of them are developed on the Ethereum blockchain and games are getting more popular every day. Today we are going to introduce you to the best games in our opinion, games in which we see the most potential and the ones that have already proven their place in this gaming environment.
Please note that the ranking of the following games is for personal use only and is in no way investment advice on where someone should invest their money / cash in. It is up to you to do your own research and due diligence before any investment.
Top 5 – Mist (in development)
Mist is a new open-world action-adventure RPG/MMO game, in which players will have to complete numerous quests and survive against monsters and strange creatures. At the beginning of the game, you will have to choose between 5 different classes: the Crusader, the Enchanter, the Ranger, the Shapeshifter, and the Witch hunter.
Each of these characters has different abilities, strengths, and weaknesses. Select your character wisely before playing the game so that it suits your style better. For example, the crusader is a great warrior equipped with a sword, a shield, armor, and specific close-range abilities. This makes him the ideal character to be in the heart of a battle.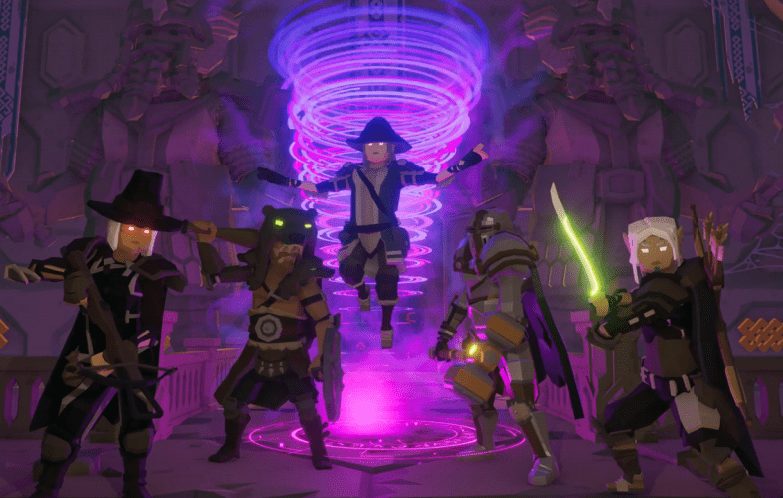 Your main objectives will be to discover this universe filled with ferocious creatures by performing multiple quests, challenges and to become the biggest explorer in this world. As with every Play to Earn game that we will introduce you to, NFTs (Non-Fungible Token) are available in different forms. In Mist, NFTs are similar to online collectible cards. Indeed, these cards give unique abilities and skills to their holders.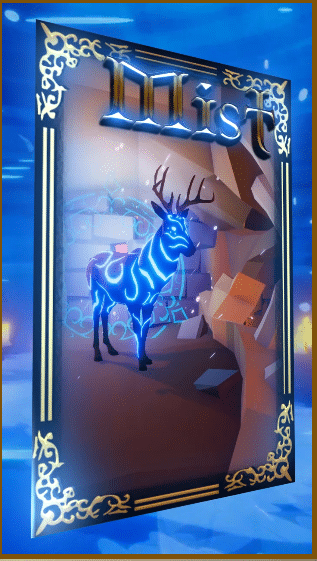 Moreover, you will also be able to win and earn rewards by receiving MIST tokens (money), the native cryptocurrency of the game, directly by playing Mist. This currency (money) will be used to buy and trade NFTs on their online marketplace. Users will also be able to sell them (for money / cash) on online trading platforms such as "LBANK" where MIST was also recently listed on.
Multiple possibilities are available for players to earn and win rewards, thus money / tokens :
Kill monsters
Complete quests
Sell items / NFT
Staking / Farming.
Mist will certainly be the subject of a dedicated article, so stay informed on our Twitter : @coinacademy_fr
Top 4 – My Neighbor Alice (in development)
My Neighbor Alice (MNA) is an online multiplayer construction Play to Earn game, inspired by the famous game "Animal Crossing". On MNA, each player has its plot of land, on which you can build your own house, farm animals and delimit your property with fences. As mentioned above, MNA is an online multiplayer game where every player is on the same island, accounting for numerous online plots. This means that you can establish your habitat around other players.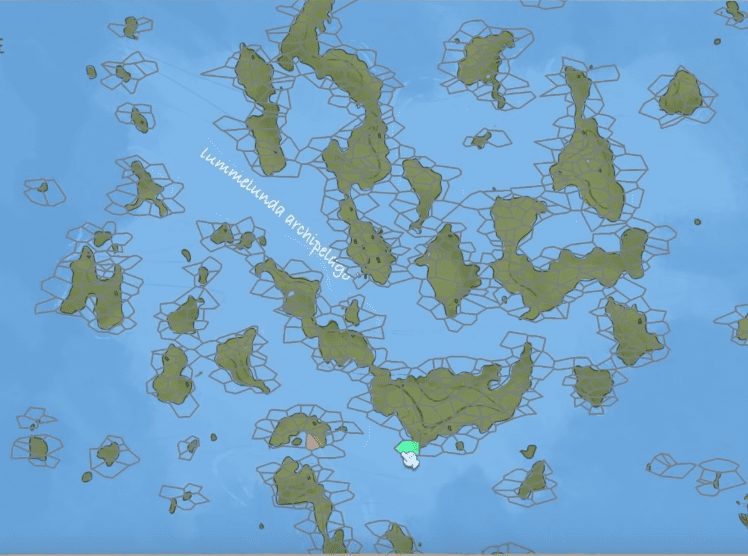 These parts of islands are collectible NFTs, that you can trade, buy and sell on the game's online marketplace. Indeed, the more rare objects you have on your land, the higher its price (money) will sell on the online market. You can also choose to hold them so that they become more valuable. My Neighbor Alice is a Play to Earn with a great potential that will certainly attract the curiosity of many gamers, investors, and users in general.
Note that the game is scheduled for release in Spring 2022, but it does not prevent the community from investing and speculating on it. The ALICE cryptocurrency is ranked at the 5th place of "Play to Earn" games on CoinMarketCap, with a total capitalization of about 250 million dollars.
Top 3 – Alien Worlds
Alien Worlds is a combat and mining Play to Earn game that takes place in space, in which you embody a spatial explorer whose objective is to exploit as many resources as possible on different planets.
Up until now, more than 6 planets are available: Eyeke, Kavian, Magor, Naron, Neri, and Veles. Each one of them has a different setting and atmosphere. Nonetheless, these planets all have one thing in common, they are full of Trilium (TLM). TLM is a precious mineral, but also the native token of Alien Worlds (money). Therefore, by playing this game, your rewards will be TLM tokens. Users can trade TLM in real time on different online exchanges, such as Binance or Gateio.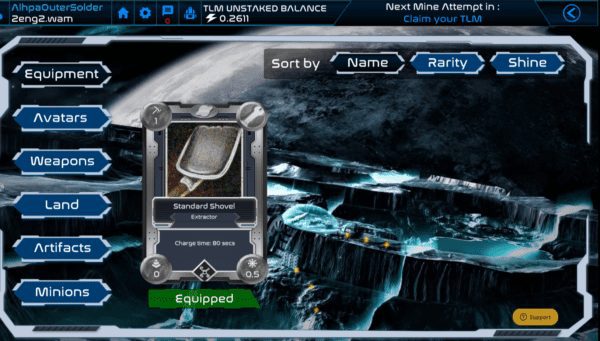 At the beginning of the game, you will be provided with a single mining tool, the "Standard Shoval" (displayed above). With it, you can go to the planet of your choice and start playing and mining Trilium (TLM). Note that the Standard Shoval is not only a simple tool but also an NFT card that you can collect, exchange or trade on the online market for money. It is also the case for all the tools available on Alien Worlds.
Your goal will be to mine as much Trilium (money / cash) as possible, and then exchange them for more performing mining tools and finally, harvest more minerals. You can also pay and invest in one or multiple of these tools (NFT) from the beginning, to start right away on the right foot. This strategy can be interesting if you are willing to put upfront money which will then will give you better earning returns. Furthermore, this strategy can be adopted in most P2E games.
By mining TLM on a planet, you have a certain probability to find more or less rare NFT cards. You get it, these cards can be used to extract Trilium on a field, or be sold on the market for money / cash. To date, some of these NFTs are selling for tens of thousands of dollars.
After harvesting a certain amount of TLM, you will be able to stake some of it on a planet. It is possible, as in most games, to directly trade your money / cash for the game's token and start with an advantage. By doing so, you will access more attractive mining exploitation rates, in addition to being able to participate in the development of the concerned planet, but also of the game.
Click on this link to discover and play at Alien Worlds directly on their site
Top 2 – Illuvium (in development)
Let's move to the 2nd place of our ranking, with this new Play to Earn game named Illuvium. Even though it is in the development stage, its unique gaming style and particularly attractive graphics already say a lot about it.
Illuvium is an RPG game set in a fantastic world filled with strange creatures. Indeed, more than 100 "Illuvial" species (creatures from the game) are available in this universe and each one of them has different abilities, classes, and powers. You will embody an explorer whose objective is to hunt and capture as many of these creatures as possible, in an open world, to form a team capable of eliminating all of your opponents in a specific "battle mode".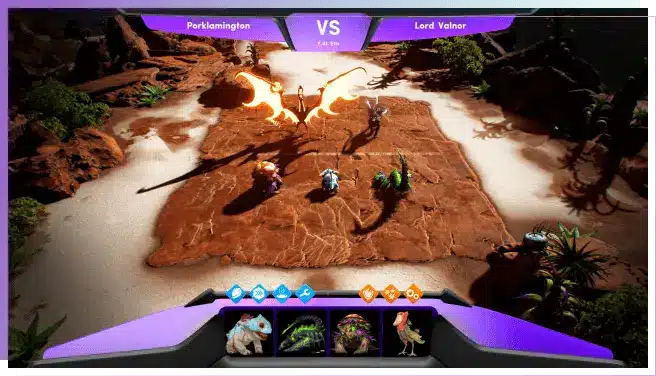 Illuvium players will be able to earn and get paid in $ILV tokens (money / cash) as a reward, hence the "Play to Earn" gaming principle. This will be achieved by completing quests in an open world, winning battles, or participating in online tournaments with big rewards at stake (NFTs, cash prizes, and more…). Organizing tournaments is something completely new within P2E games and is a great strategy to start growing a strong community. Moreover, $ILV holders, the native Illuvium currency (money), will be able to vote on different proposals to improve the game and the player gaming experience.
This is the first game of this "style" to appear in the world of Play to Earns games, and it is also this originality that now intrigues tens of thousands of Internet users, even though it has yet not been released. Indeed, Illuvium will only be available from the third quarter of 2021, during an "Open Beta" accessible to all. In the meantime, the developers and admins have set up a community Discord, in which they share their new creations, such as creatures, settings, powers, and even exclusive information.
Illuvium will certainly be the subject of a dedicated article, so stay informed on our Twitter : @coinacademy_fr
Top 1 – Axie Infinity
We can't talk about "Play to Earn" games without introducing you to the famous Axie Infinity game. Launched in 2018, the Axie Infinity universe attracts nowadays more than 250,000 players and around 90,000 ETH (+ 225 million USD) have been traded on their internal online market. This game is considered as the one that made Play-to-Earn popular in the eyes of the public. Indeed, many people did not know that it could be possible to be paid and achieve a certain earning simply by enjoying and playing crypto video games.
Axie Infinity is an adventure game inspired by the Pokémon and Tamagotchi universe, in which players take control of small imaginary creatures more or less ferocious, called "Axie". There are more than 9 different classes, such as aquatic species, reptiles, birds, and many others. As a player, or rather as an Axie, you will complete many tasks and occupations such as treasure hunts, construction, and even fighting other monsters. These "Axies" are comparable to NFTs and are thus tradable on the game's online marketplace.
To date, the cheapest creatures are purchased at around 305 dollars, which is not accessible to everyone. As a Play to Earn, Axie Infinity has also set a reward system based on the Blockchain, where players can earn by playing. SLP (Smooth Love Potion) tokens are referring to the game's virtual exchange currency (money). This paragraph highlights one of the biggest critics about crypto games. Indeed, most of the games have a structure similar to pay to win games which is a controversial business model as it requires players of the games to invest money / cash to acquire a certain advantage over others (better returns / rewards, better characteristics, and more…).

To win and earn these famous $SLP tokens, you only need to :
Win battles
Sell creatures, and also small love potions on the online marketplace
Speculate on rare Axies
Complete quests
Participate in the ecosystem development
The "love potions" are also tradable in real time on different online trading platforms such as Binance, FTX, and Kucoin. From an objective point of view, we believe that this game largely deserves first place in our ranking as it is one of the best games currently available now. Even though other games such as Illuvium or My Neighbor Alice look very promising, they are still in development and have not proved their status on the market.
To learn more about Axie Infinity, find our article dedicated to this new Play to Earn by clicking on this link.
Click on this link to discover and play at Axie Infinity directly on their site
If you want us to make a second ranking of the current best Play to Earn games, please let us know on our Twitter account: @coinacademy_fr