Binance is currently the most commonly used cryptocurrency exchange and trading platform in the world. Indeed, this exchange (trading platform) is known for its low fees, variety of cryptocurrencies offered and many features.
You can therefore register on Binance to buy your first cryptocurrencies.
So in this guide, I will explain how to deposit euros to buy cryptos on this platform.
Deposit euros on Binance
After registering on the platform (link below) and completing the requested identity verification (KYC), you can make your first deposit to your account to buy cryptocurrencies.
Deposit by credit card
This method has the advantage of allowing very fast deposits in euros. Please note that transaction fees are 1.8% and the minimum deposit is €15.
From the website on a computer
To make this type of deposit, click on "Wallet" -> "Fiat and Spot (Deposit & Withdrawal)".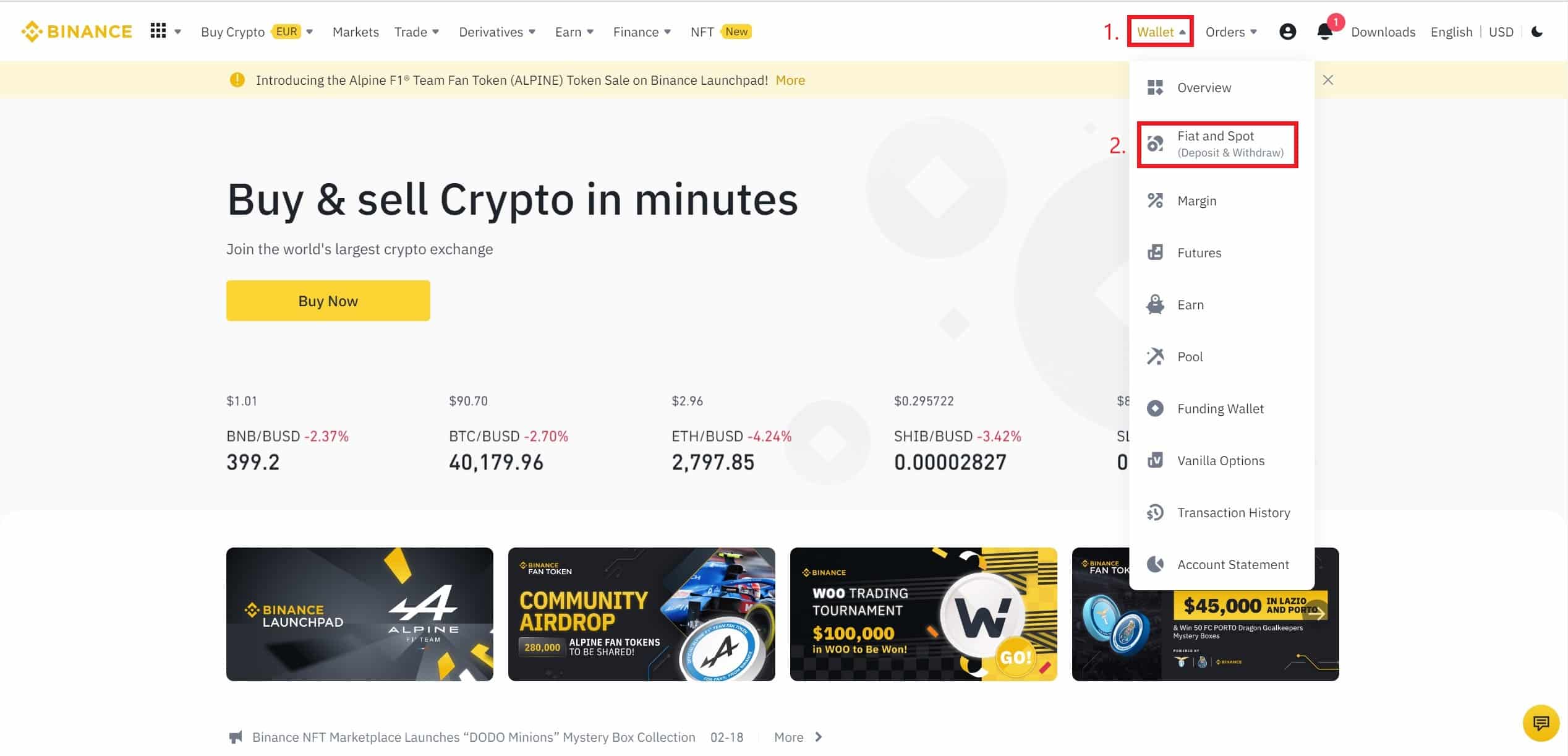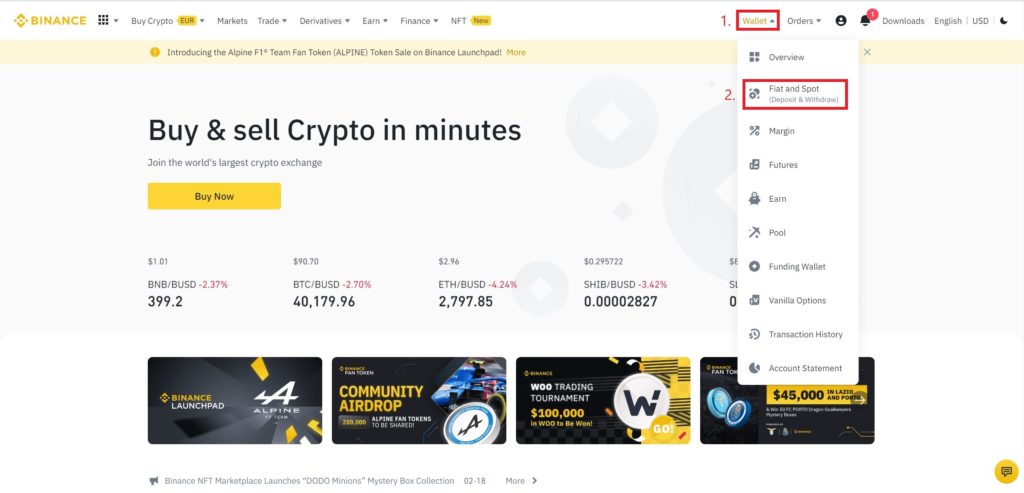 On your main account, press "Deposit" in the currency "euro (EUR)".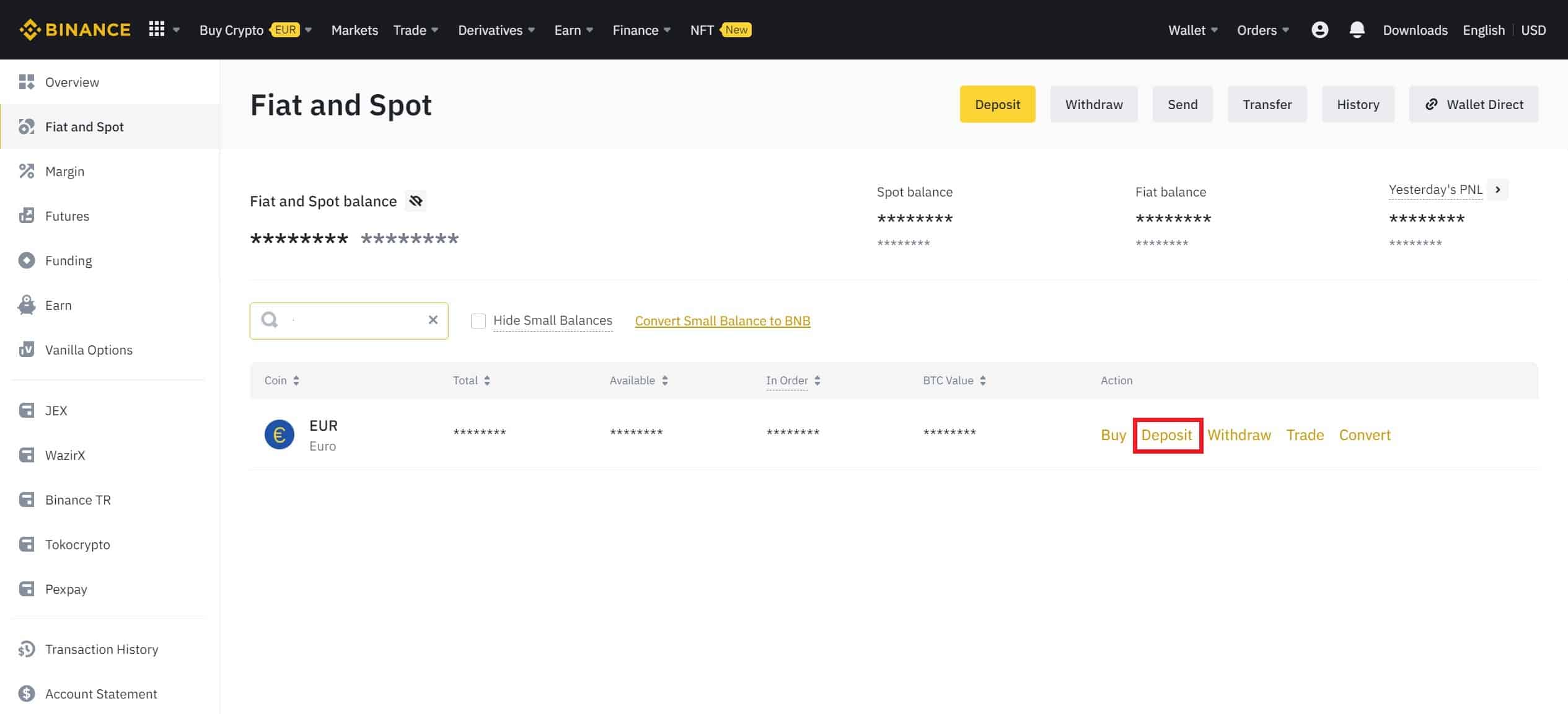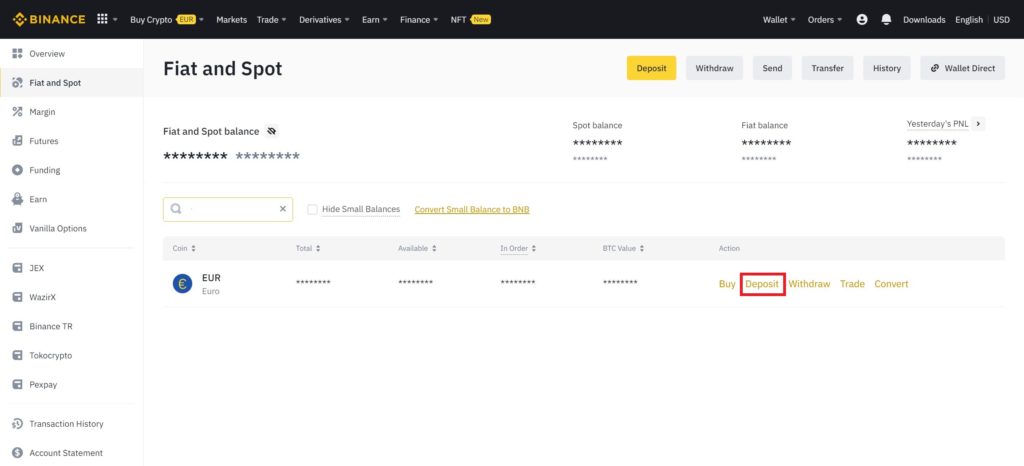 Select the "Bank Card" payment method (VISA or Mastercard compatible), choose the amount to deposit and proceed with the payment.
From the Binance mobile app
On the Binance smartphone application, you can also make a deposit in euro. To do so, from the wallet tab, press "Deposit".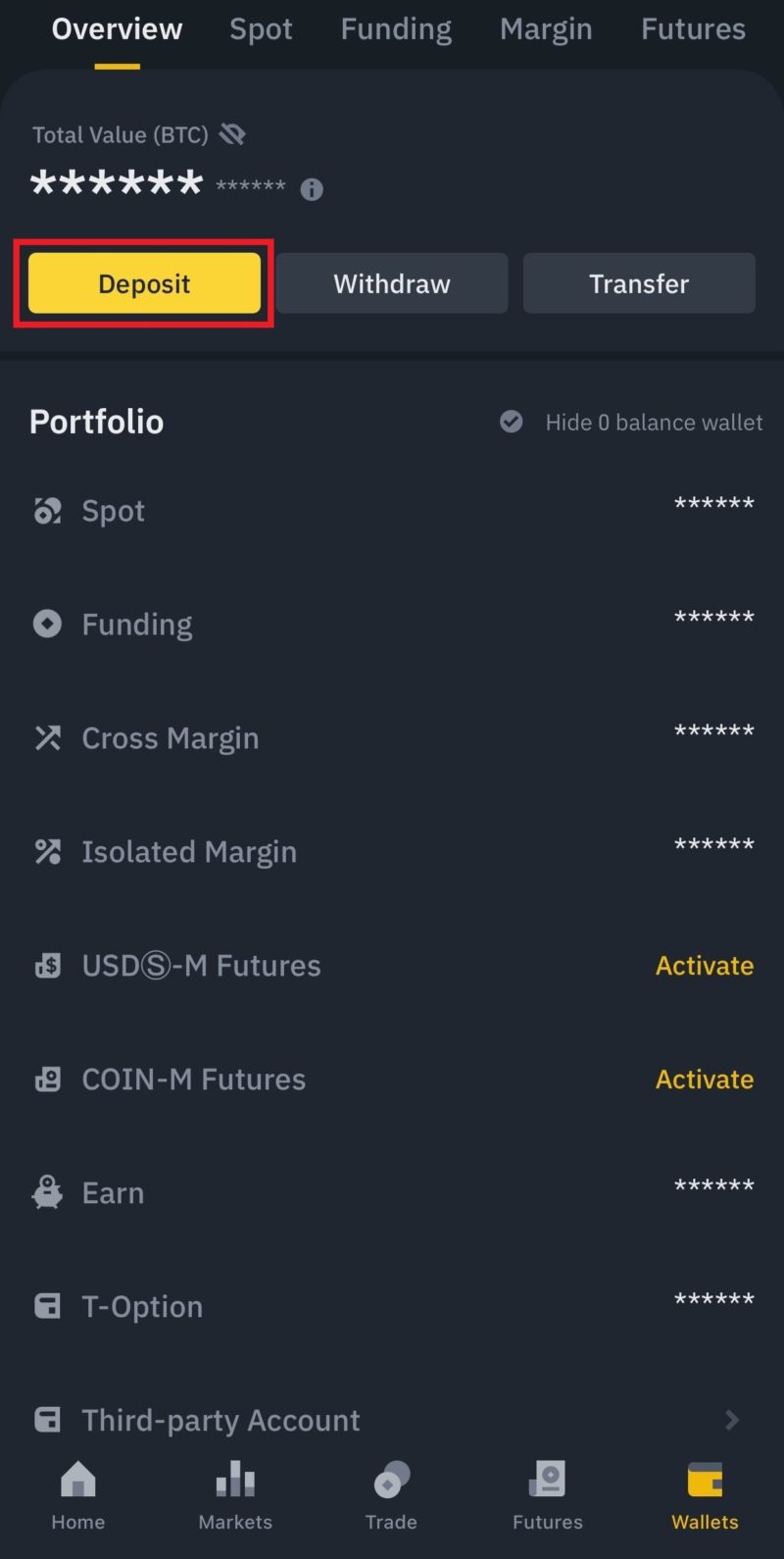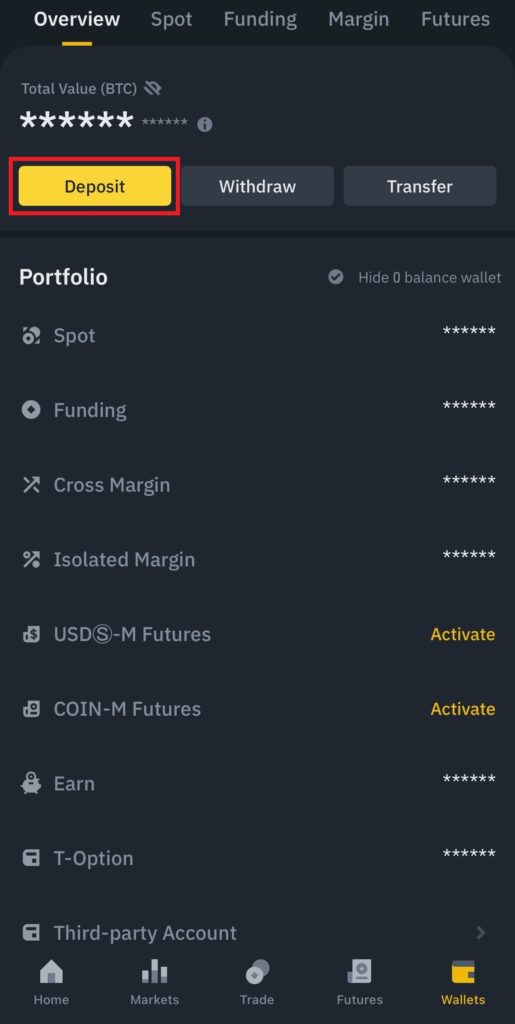 Search for the euro currency by typing "eur" in the search bar.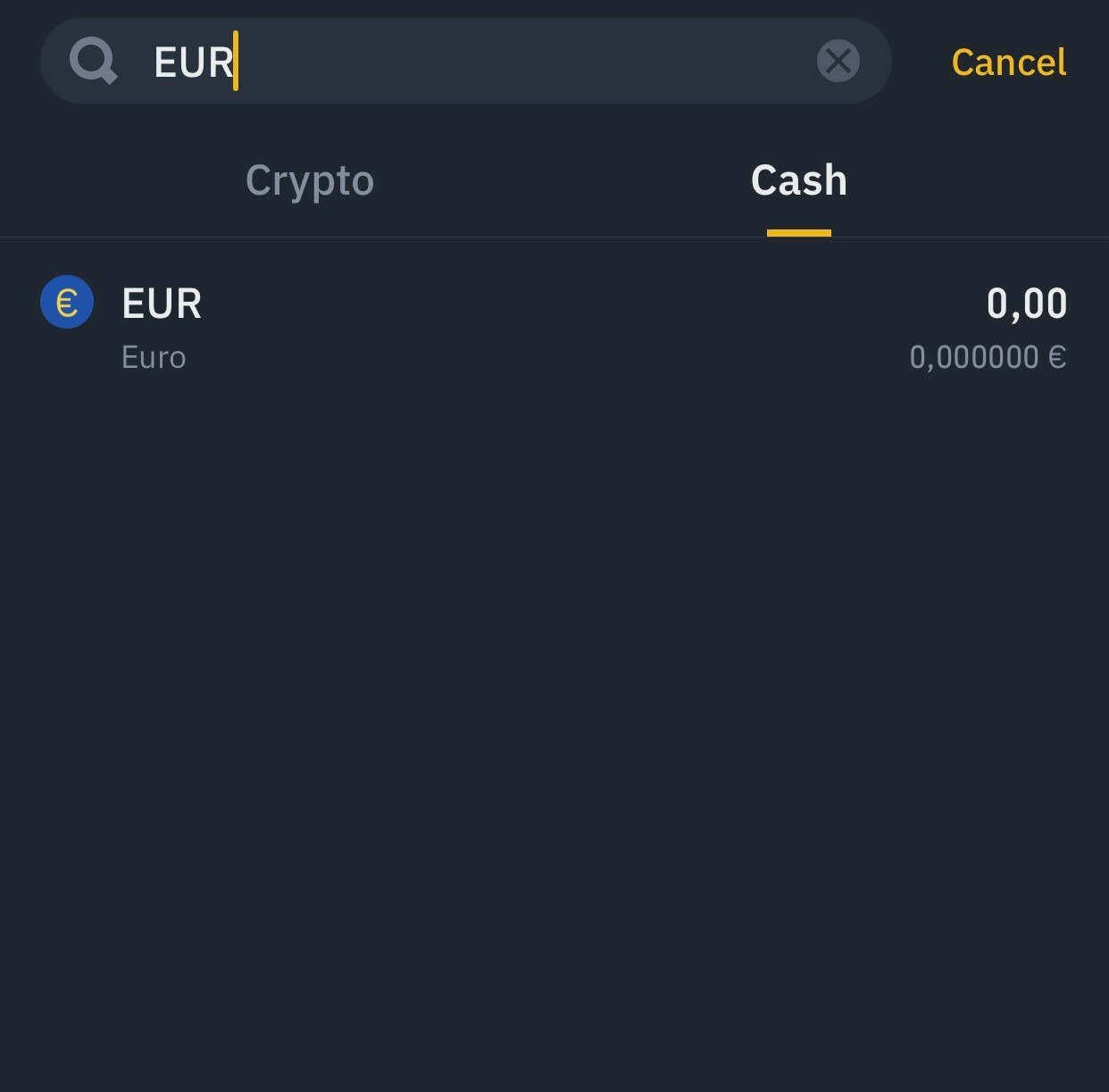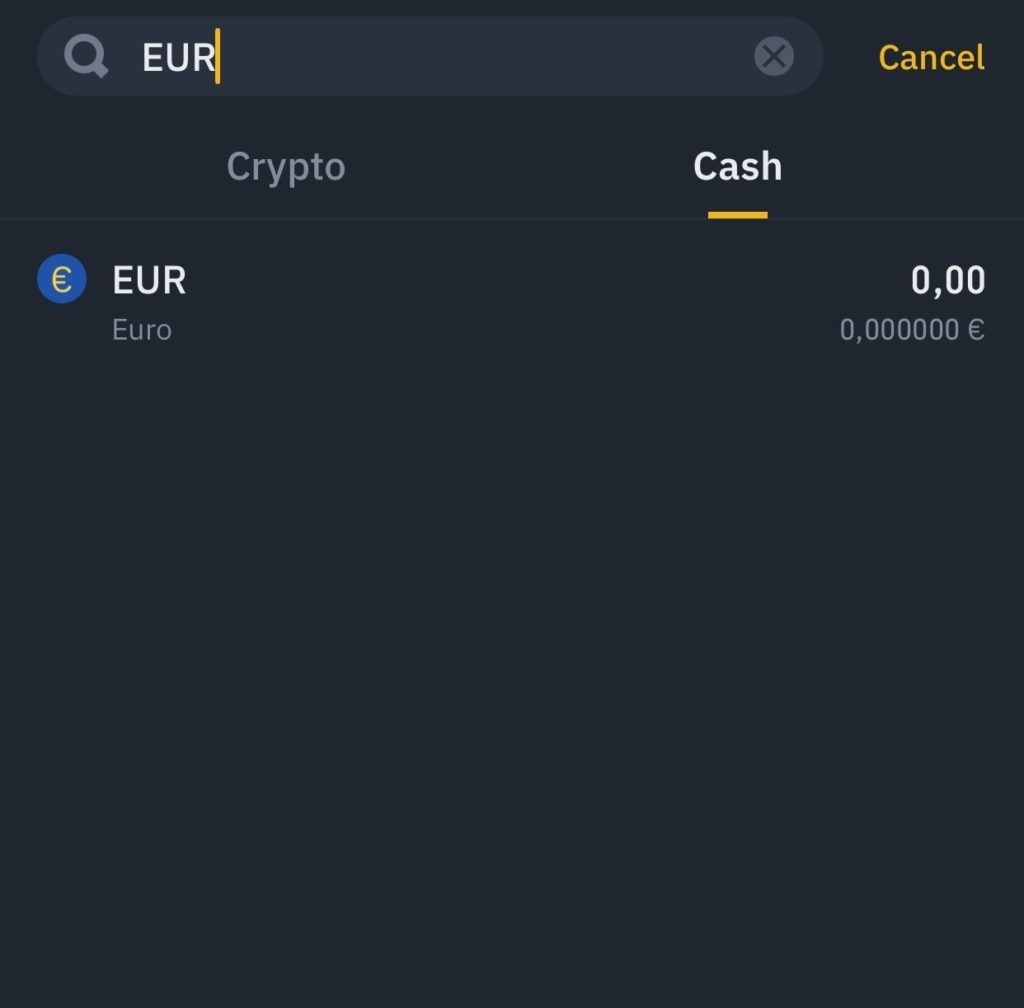 Select the "Credit Card" payment method (VISA compatible only), choose the amount to withdraw and proceed with the payment.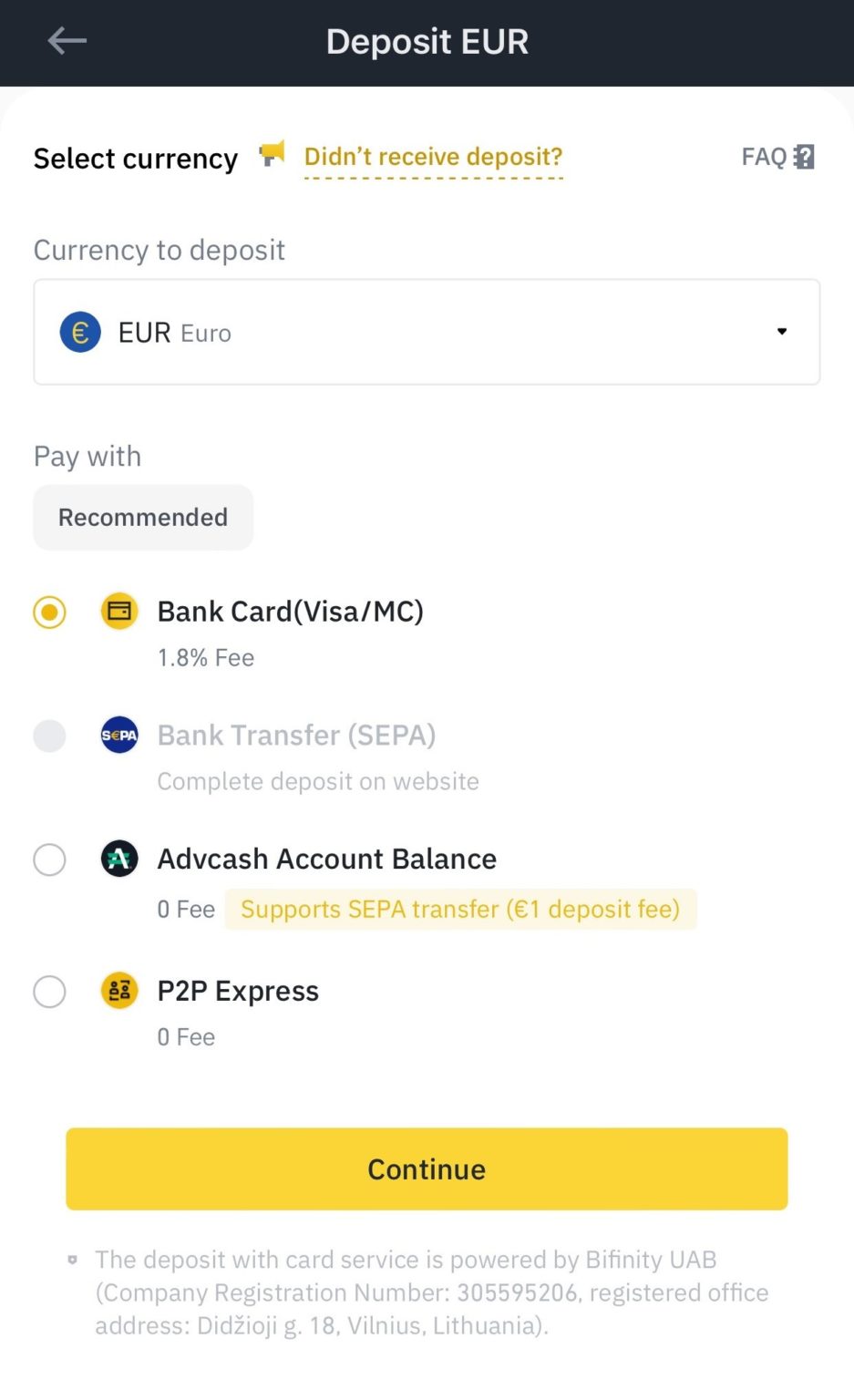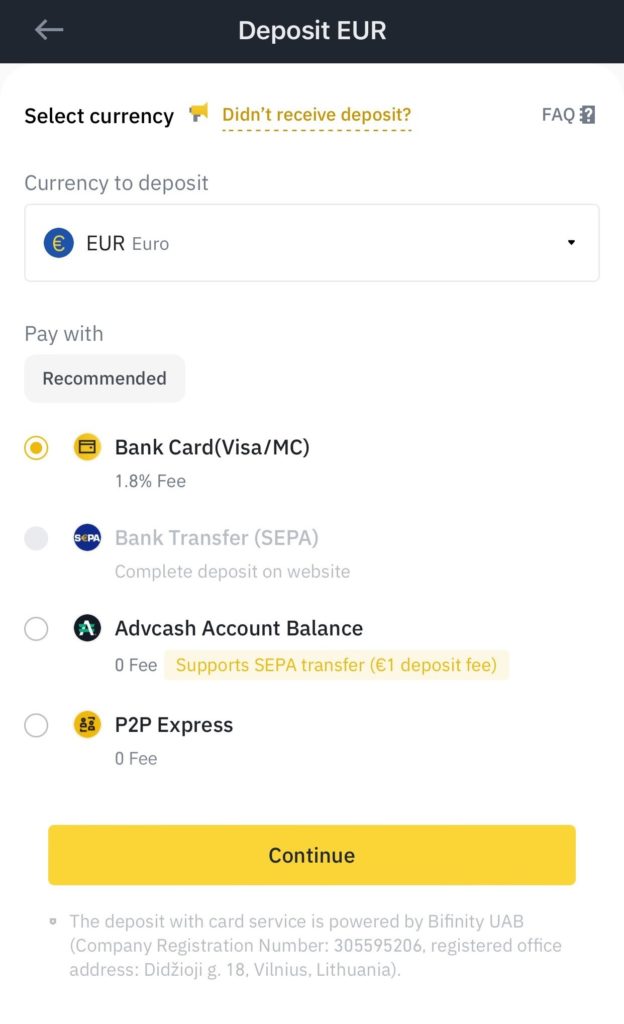 Deposit by SEPA bank transfer
Deposit by SEPA bank transfer has been suspended for a long period by Binance. However, at the time of writing, the SEPA Credit Transfer has made a comeback! To make it, follow exactly the same instructions as for the credit card payment, but this time check the second option. Note however that the fees are slightly higher.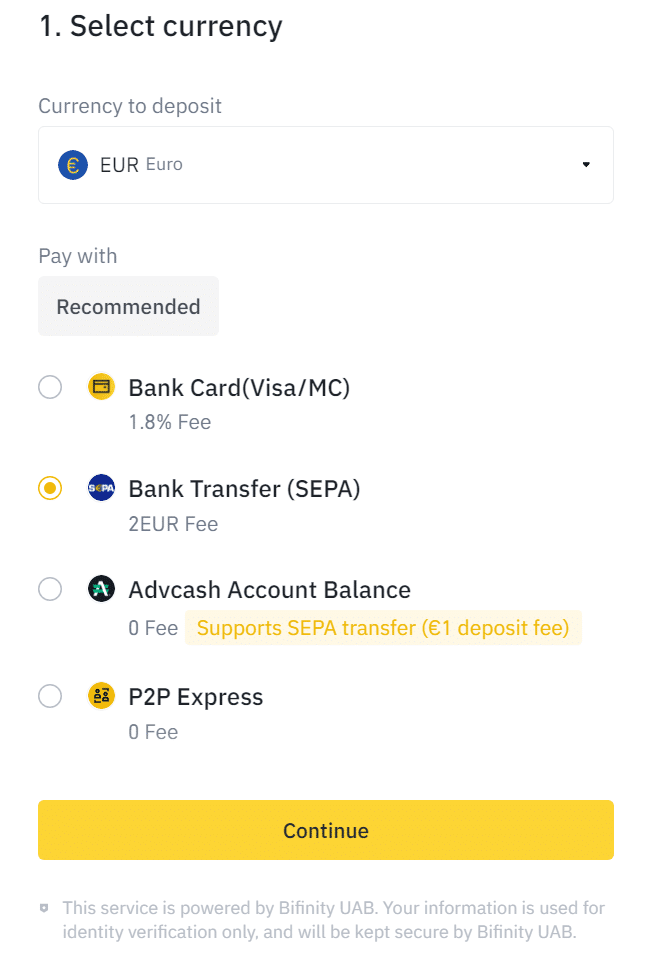 Deposit cryptos on Binance
To deposit cryptocurrencies from Binance, you just need to make a transfer from your Binance wallet to your deposit address (remember to check the network used before the transfer). If you don't know how to do this, you can check our dedicated article with the link below.
(inclure la bannière) => https://thecoinacademy.co/guides/transfer-your-crypto-assets-from-an-exchange-to-a-wallet-coinbase-binance-ledger/
You can now make a crypto purchase or a currency swap with your euros on Binance (BTC, ETH, BNB …).
Helpful ressources
Our full review of the Binance platform: https://thecoinacademy.co/exchanges/binance-2/
Ranking of cryptocurrencies by capitalization