XDEFI is a non-custodial wallet, which operates as a browser extension, just like Metamask. Non-custodial : meaning that you are the single owner of your funds.
XDEFI's key focus is user experience, with countless functionalities available allowing you to interact with many different blockchains, all from one single application.
List of cryptocurrencies supported by XDEFI
The XDEFI wallet allows you to connect to the major DEFI ecosystems without having to configure your wallet settings to the Binance Smart Chain (BSC) or Polygon (MATIC) blockchains, unlike Metamask which requires some adjustments.
XDEFI is compatible with the following blockchains :
Ethereum's (ETH)

ERC20

and ERC721 tokens (NFT)
Binance Smart Chain's (BSC) BEP20 et BEP721 tokens
Polygon (MATIC)
Bitcoin (BTC)
Bitcoin Cash (BCH)
Litecoin (LTC)
Thorchain (RUNE)
Binance Chain (BEP2)
The XDEFI team is also working towards integrating other tokens that offer decentralized finance solutions :
Solana (SOL)
Avalanche (AVAX)
Polkadot (DOT)
Terra (LUNA)
Cosmos (ATOM)
NEAR Protocol
Fantom (FTX)
xDAI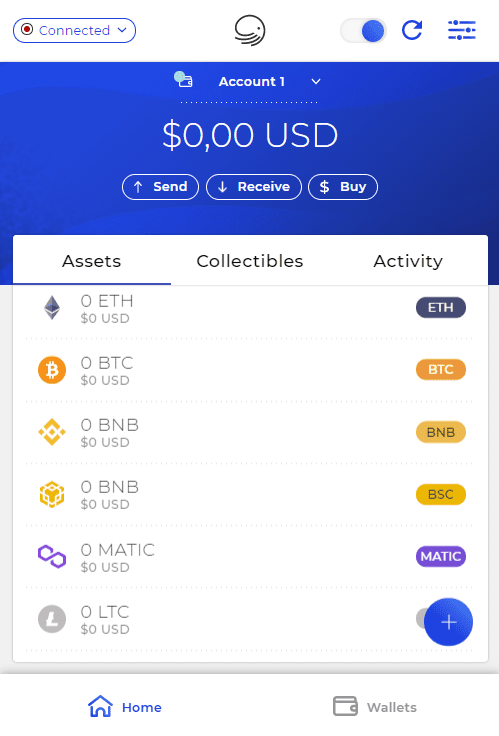 METAMASK compatible applications are also compatible with XDEFI
XDEFI has a function that dupes DeFi applications such as Uniswap, PancakeSwap or AAVE by posing as a Metamask extension. All you have to do is click on the CONNECT button of your favorite DeFi application and select Metamask, following which a pop-up will appear from your XDEFI extension.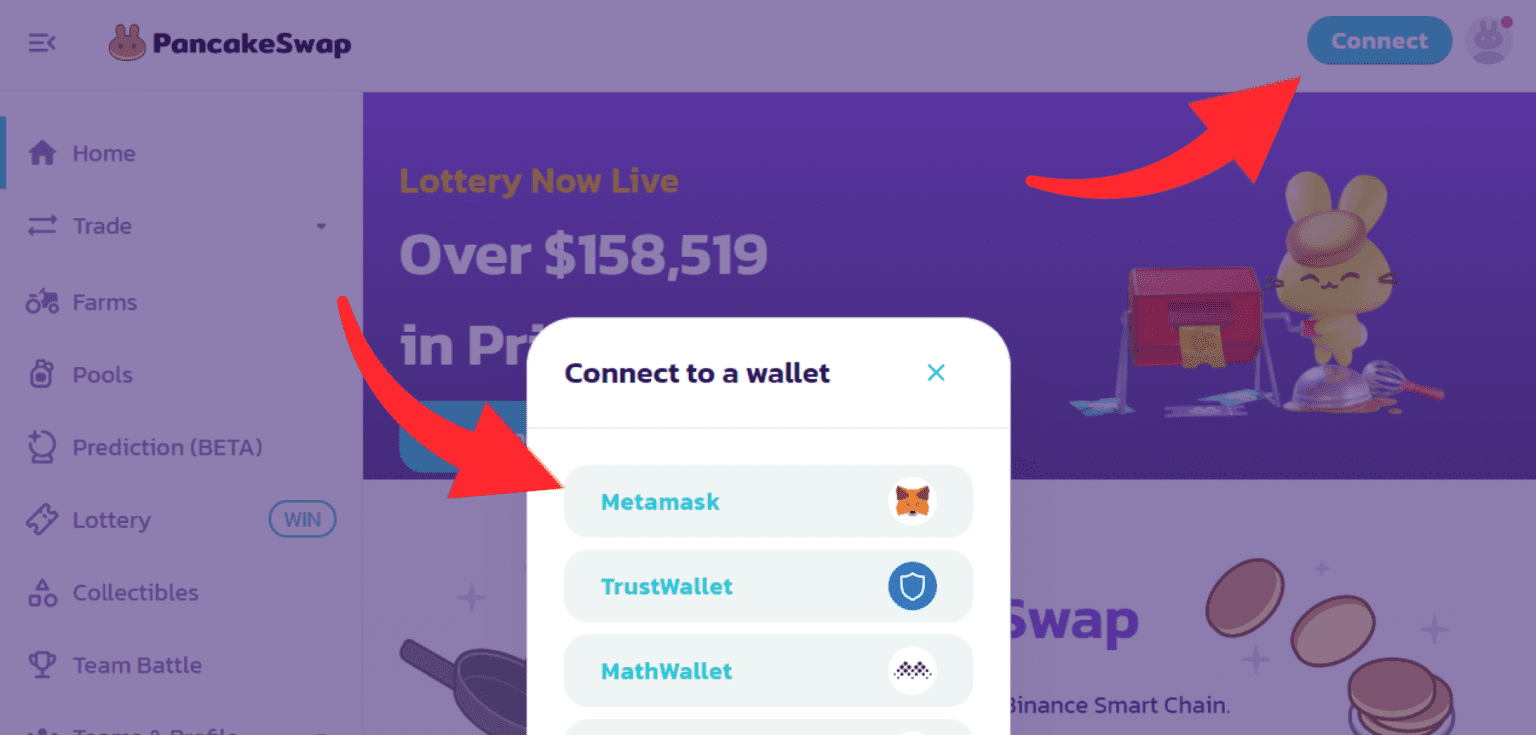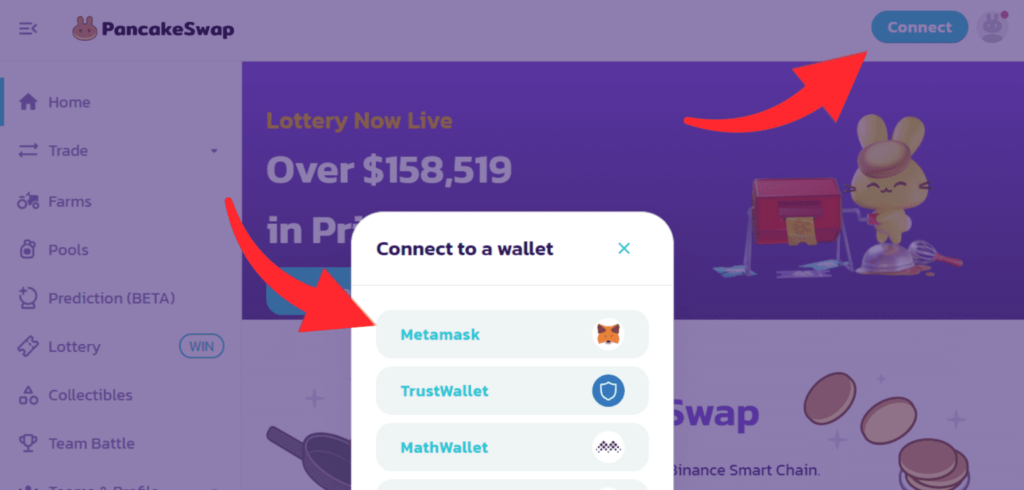 However, for this to work properly you will need to change your XDEFI preferences to select the blockchain you want to connect to : Ethereum, BSC or Matic. Go into your settings > dApps settings > "window.ethereum chain" and select the appropriate blockchain.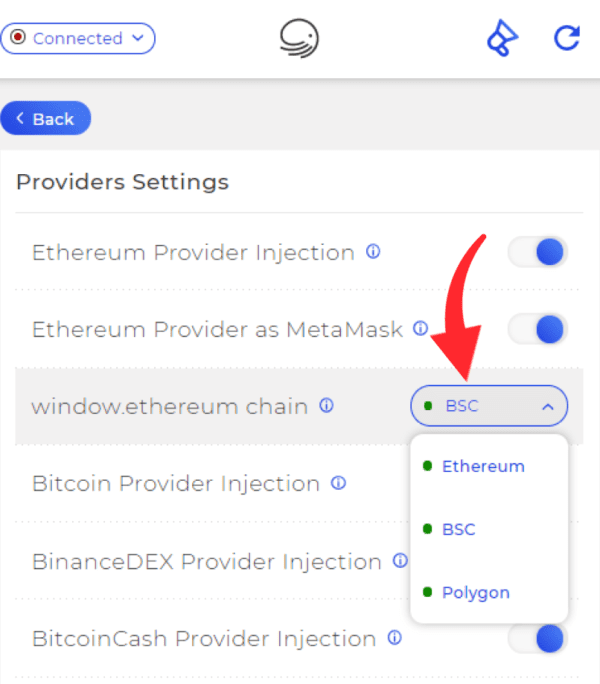 XDEFI : The features that we like
Filtering your blockchain transactions
XDEFI has a cool feature that allows you to easily filter your transactions, which you will find in the Activity tab. Here, you will be able to view the transactions made on each individual blockchain, or simply sort them out by blockchain in order to get a clearer picture, especially if you're performing many transactions.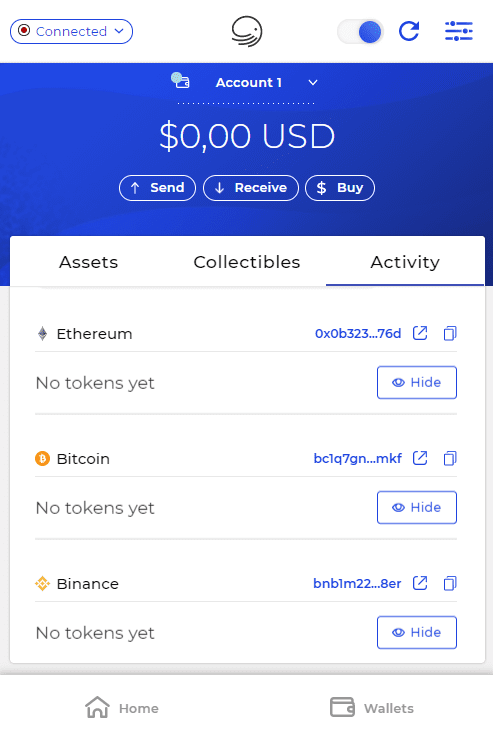 Connecting to a hardware wallet
It is also possible to connect your Ledger hardware wallet (and soon Trezor) to XDEFI in order to add a layer of security to your transactions, an option that you also have with Metamask.
Buy cryptocurrencies directly from your wallet (soon)
It will also be possible to buy cryptocurrencies directly from your wallet by clicking on the BUY button. We expect the team to involve a range of different partners, the objective being to offer cryptocurrencies at the best price possible. Unfortunately, we do not have additional information regarding this matter for the moment.
Oh and also, a night mode will soon be available. 🙂
Only one feature missing to make it the ideal wallet
The possibility to activate 2FA (double authentication) to access your wallet or broadcast a transaction in order to avoid theft of your funds in case you are hacked. This is a weakness that Metamask also has, in 2021 it is necessary to make more efforts in terms of security.
This article was written on 15th July 2021, the XDEFI wallet is still in BETA mode. We hope the team will do what is necessary because not everyone has a hardware wallet. What's also missing is the possibility to export your private key.