What is PrimeXBT?
Launched in 2018, PrimeXBT is a reference trading platform for leverage. It offers users the option to trade on different markets such as crypto, indices, Forex and commodities.
It also offers innovative functionalities such as Turbo mode to speculate on a cryptocurrency short term or Covesting to do copy trading and create your own investment strategies.
Key facts about PrimeXBT
Website: PrimeXBT
Fees and commissions: low (starting at 0.001%)
Daily traded volume: ~$545 billion
Available assets: 50

Fees and commissions on PrimeXBT
PrimeXBT charges three types of fees: trading fees, overnight fees and withdrawal fees.
Trading fees
Transaction fees charged by PrimeXBT depend on the market you invest in:
Cryptocurrencies: 0.05%
Forex: 0.001%
Indices: 0.01%
Commodities: 0.01%
Although fees on cryptocurrencies are relatively low, they remain higher than on other exchanges such as Binance or FTX. However, commissions charged in other markets are very low, especially on Forex with 0.001% commissions.
👉 Click here to save 20% on transaction fees.
Overnight fees
Similar to Binance Futures, which also offers leverage, PrimeXBT charges daily fees when a position is carried into a new trading day (past 00:00 UTC). The daily funding rate depends on the traded asset.
If you go long on ETH/USD, you will be charged 0.972% daily funding fees at 2:00 UTC every day.
👉 Click here to know more about overnight financing of the various markets.

Withdrawal fees
One of the drawbacks to PrimeXBT is withdrawal fees charged to users. These remain fixed, regardless of the withdrawn amount.
Here are the different withdrawal fees applied to each cryptocurrency:
Bitcoin: 0.0005 BTC
Ethereum: 0.01 ETH
Tether: 20 USDT
USD Coin: 18 USDC
Covesting: 5 COV
Our opinion of the PrimeXBT platform
Pros:
Low trading fees
Intuitive and aesthetically pleasing online user interface
Copy trading tool
Cons:
Risky for beginners
Minimum deposit of €80 for bank transfers
Withdrawal fees
Turbo trading
PrimeXBT offers the option to perform short term price predictions through the Turbo trading mode. The concept is easy: the user predicts whether the price of an asset will be higher or lower than the entry price after a very short period of time. If the prediction is correct, the user can earn up to 90% profit.
Follow the steps to start using the Turbo trading mode:
Step 1: Click on "Turbo" at the top of the interface

Step 2: Choose the pair you wish to trade using the scroll-down menu on the left-hand side of the graph. For the purpose of the example, we will choose "BTC/USD"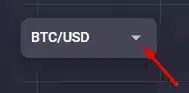 Step 3: Choose the amount in BTC that you wish to invest. Then, choose the duration of your trade. You can choose between 1, 5, and 10 minutes. Note that trades can only be done in BTC.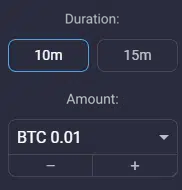 Finally, click on "UP" if you believe the price will be higher than your entry price or "DOWN" if you believe the price will be lower than your entry price at expiration.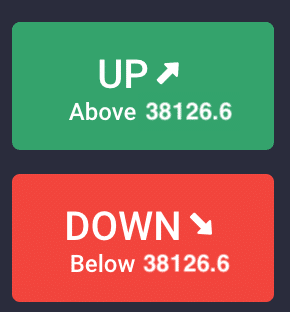 The turbo mode is primarily targeting professional traders. If you are a beginner, we would recommend you leverage the free demo account to gain further experience for free.
Covesting: copy the best traders
The Covesting tool enables users to copy experienced traders that are present on the platform. You can also create your own trading strategy and publish it on the website, thus allowing any trader to use it.

Create your own strategy
First, we will show you how to create your own trading strategy, although this requires a certain level of trading knowledge and experience. To do so, click on the "Covesting" tab at the top of the interface.


Then click on "My strategies" and "Get started".


You are now looking at the interface dedicated to strategy creation. First, choose the cryptocurrency that you wish to use. You may choose between 4 assets:
Bitcoin
Ethereum
Tether USD
USD Coin
Second, define the name of your strategy and provide a brief description. Finally, indicate the amount that you wish to allocate to your trading strategy.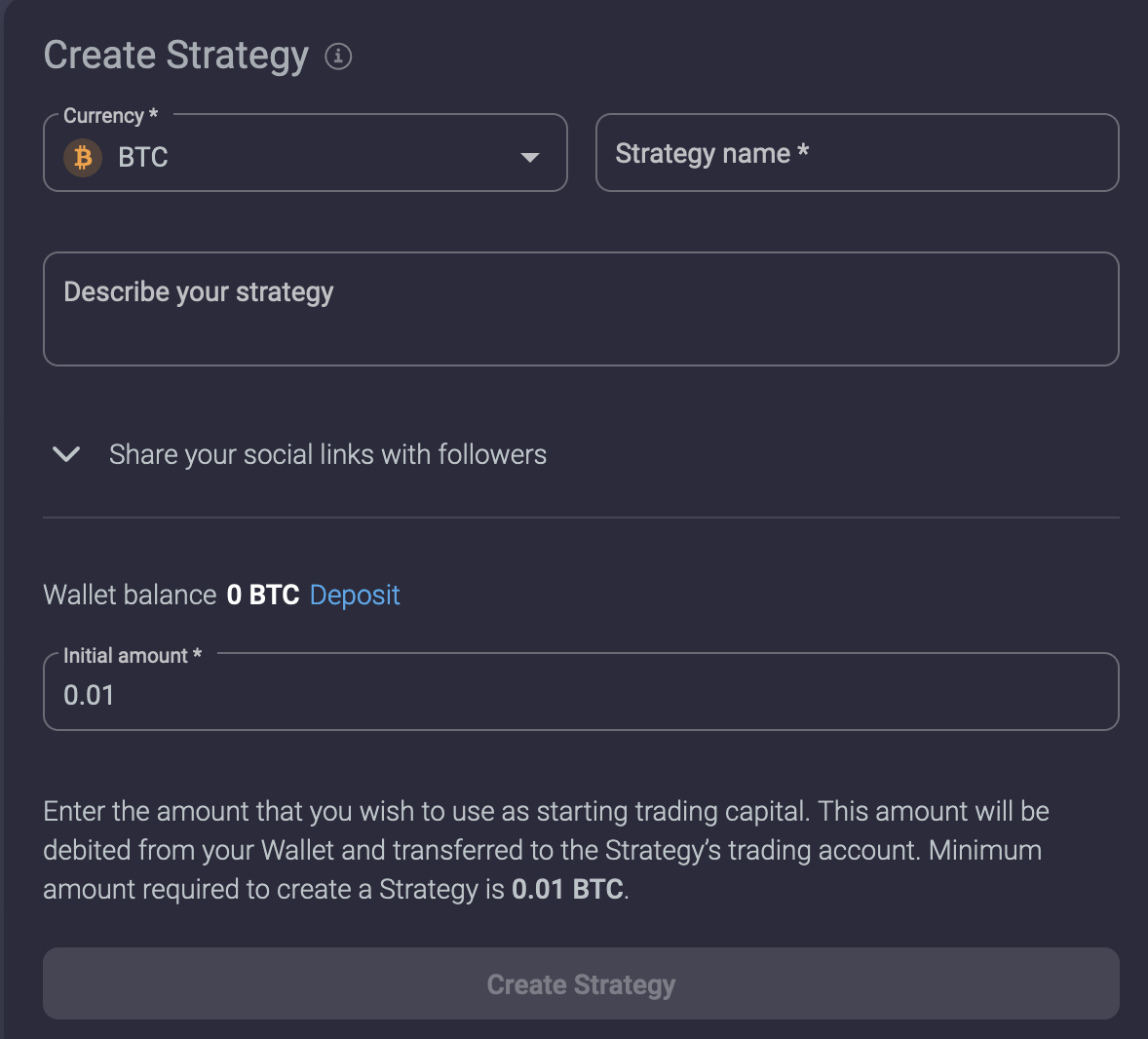 Note that you must hold a certain amount of cryptocurrency to create your own strategy: around $500.
Copy trade
The Covesting tool also enables you to do copy trading, following the strategies of other more or less experienced traders. Once you have clicked on the "Covesting" tab, you are presented with a list of around 280 traders.
Based on your research criteria, select your ideal strategy and click on "Follow" to copy it. To select your ideal strategy, leverage the filters at your disposal that include, for example, the previous performance or the number of followers.


However, following this method will expose you to a certain volatility, and you must thus only invest what you are ready to lose.
Profit share
The Covesting tool is an excellent opportunity for both traders and followers to increase their gains.
Traders publishing their strategies receive 20% of the generated profit. The benefits of "copy traders" depend on the amount allocated to the strategy and can vary between 60% and 75%.
The remaining profits are given to the platform.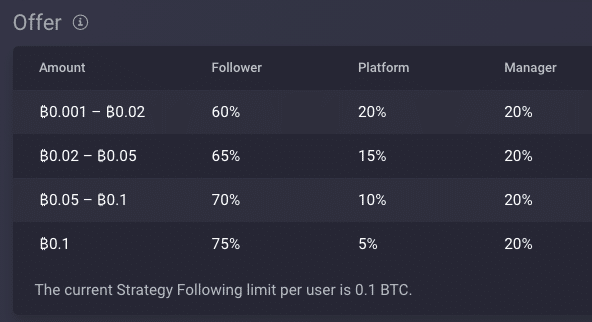 Live analysis
In addition to all other features of the platform already presented, PrimeXBT also enables you to analyze your assets on a TradingView graph directly on the website. To do so, click on "Analysis" at the top of the interface. You can then perform your own technical analyzes leveraging the various indicators.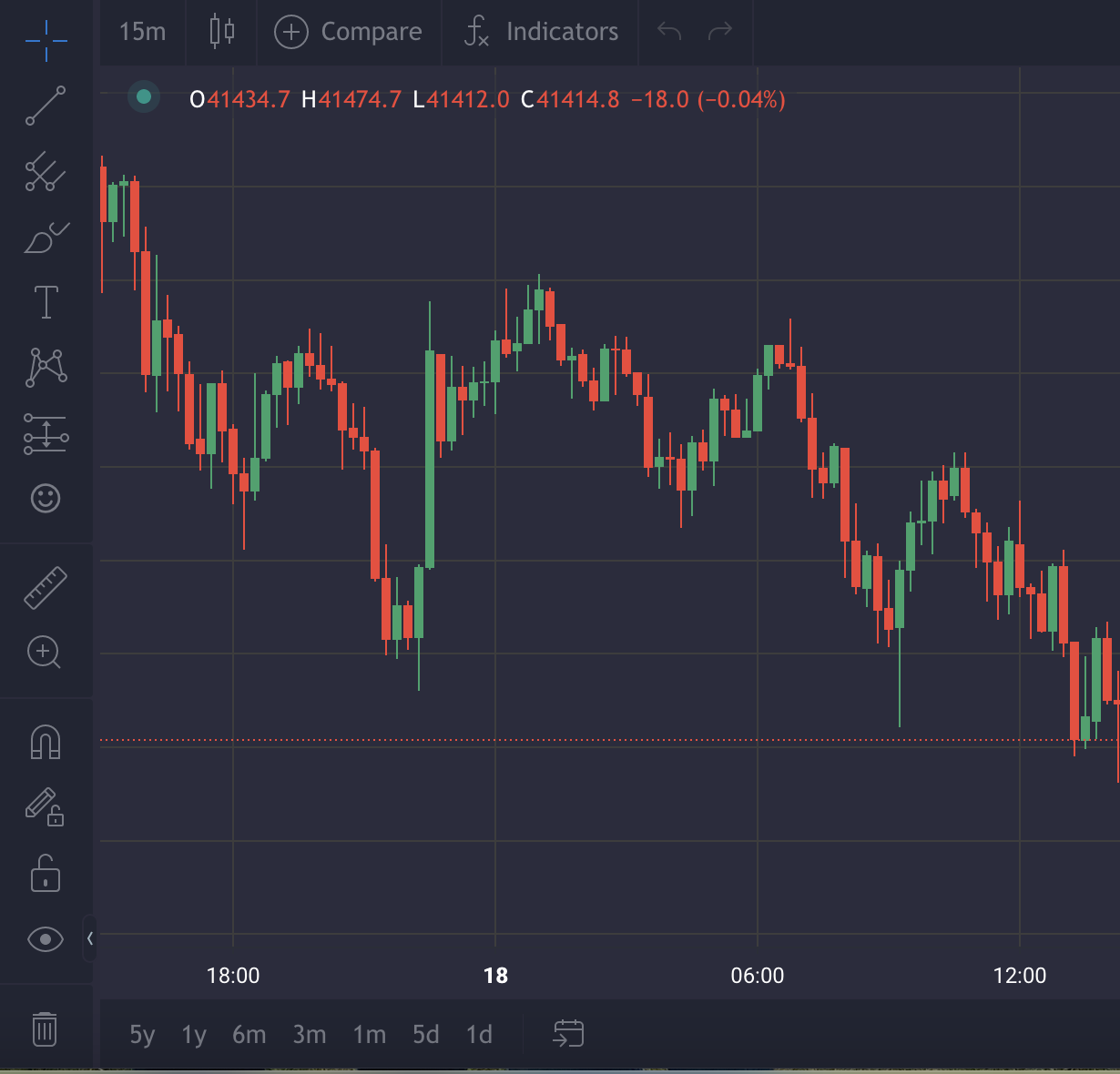 How to register for PrimeXBT
First, click here to reach the website and receive a 20% discount on transaction fees. Once on the website, you can register by entering your email address and a password. Click on "Register" to go to the next step.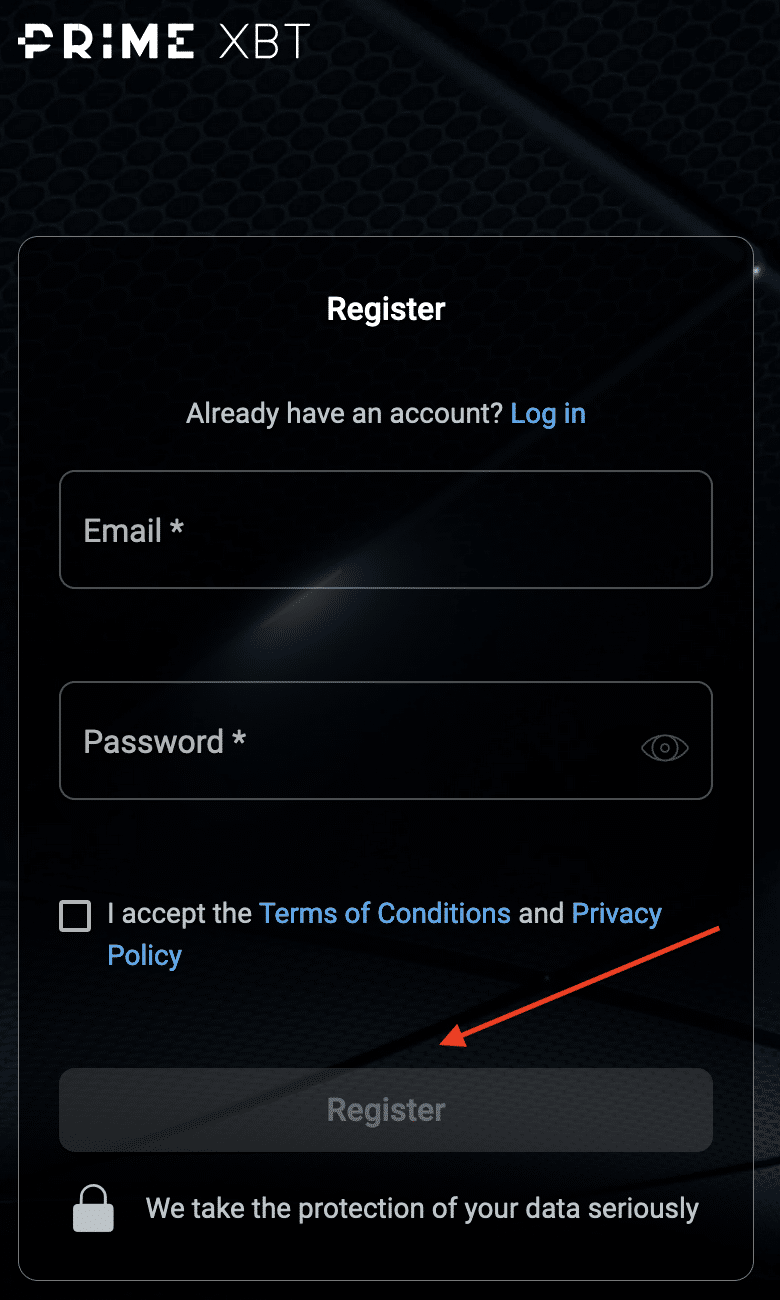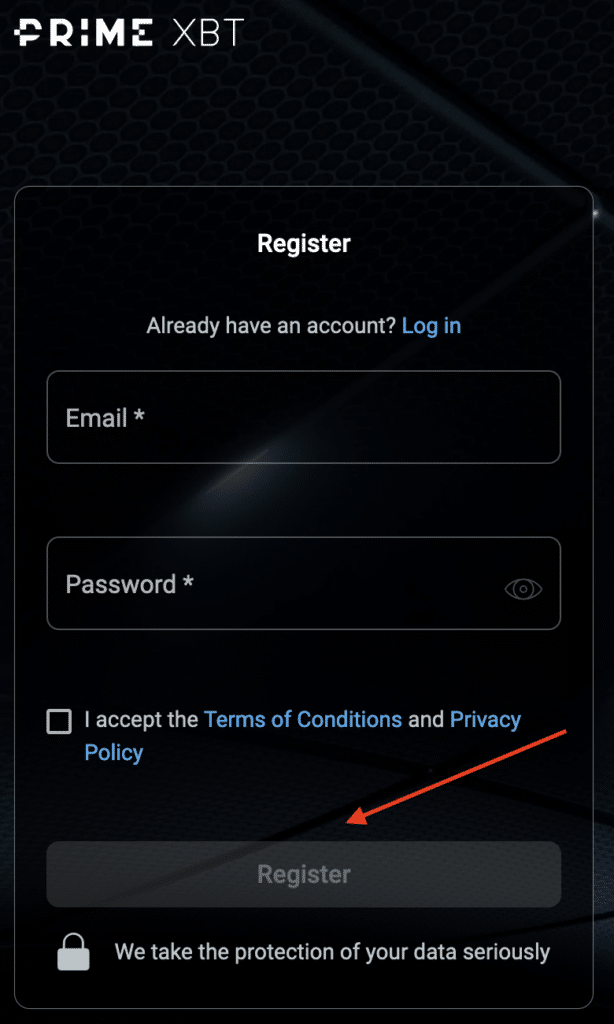 Confirm your email address by entering the PIN that you will have received. You will then be automatically redirected to the final step.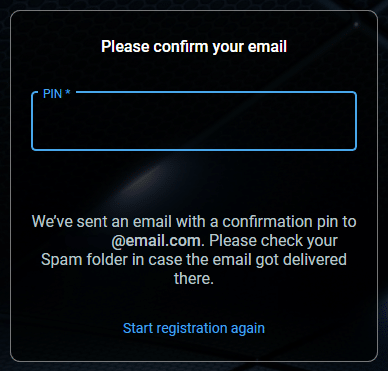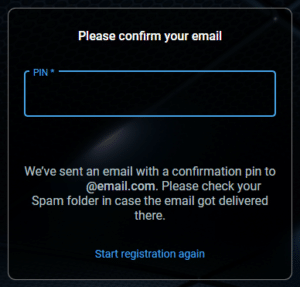 Confirm your country of residence and click on "Proceed" to finalize your registration.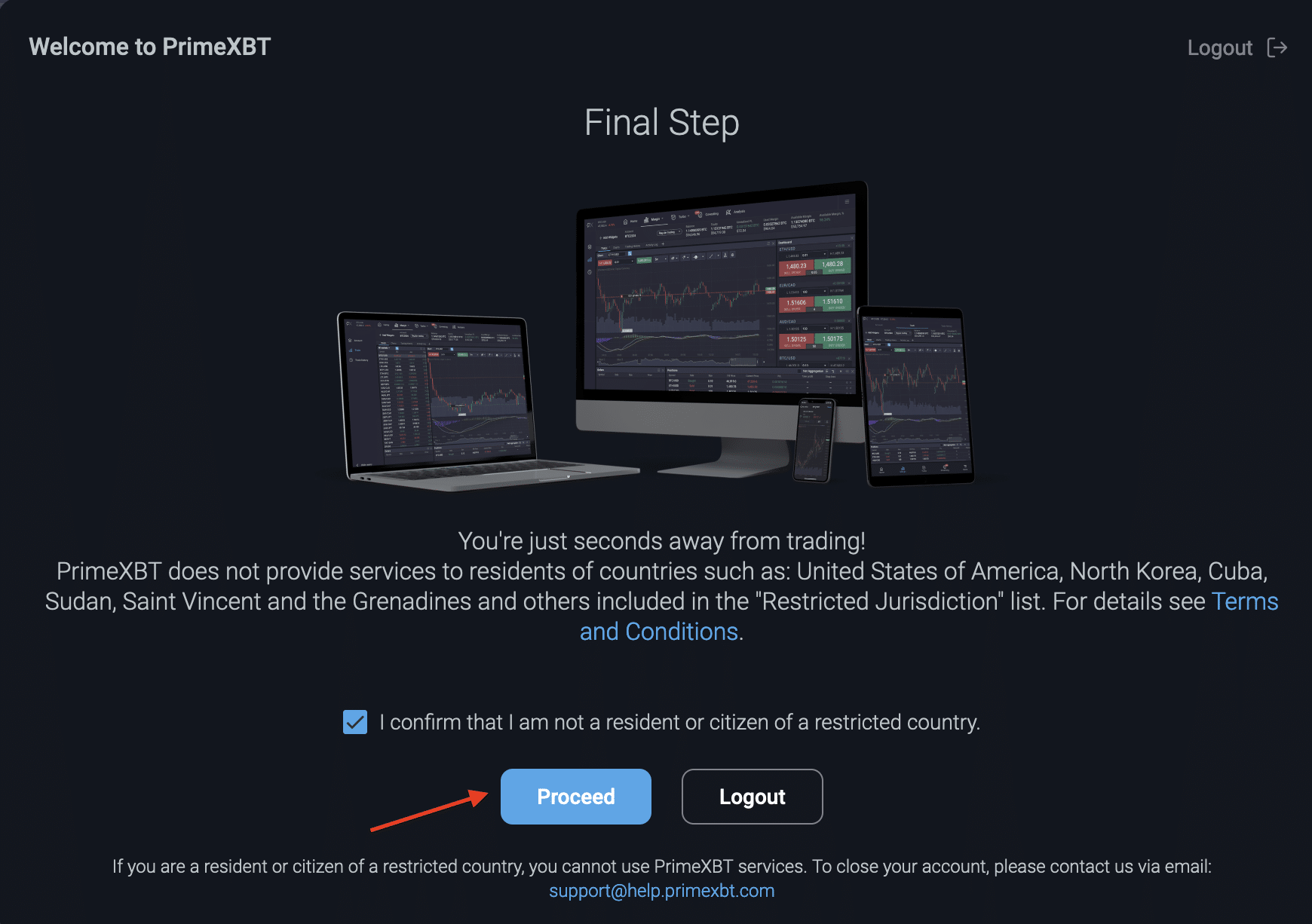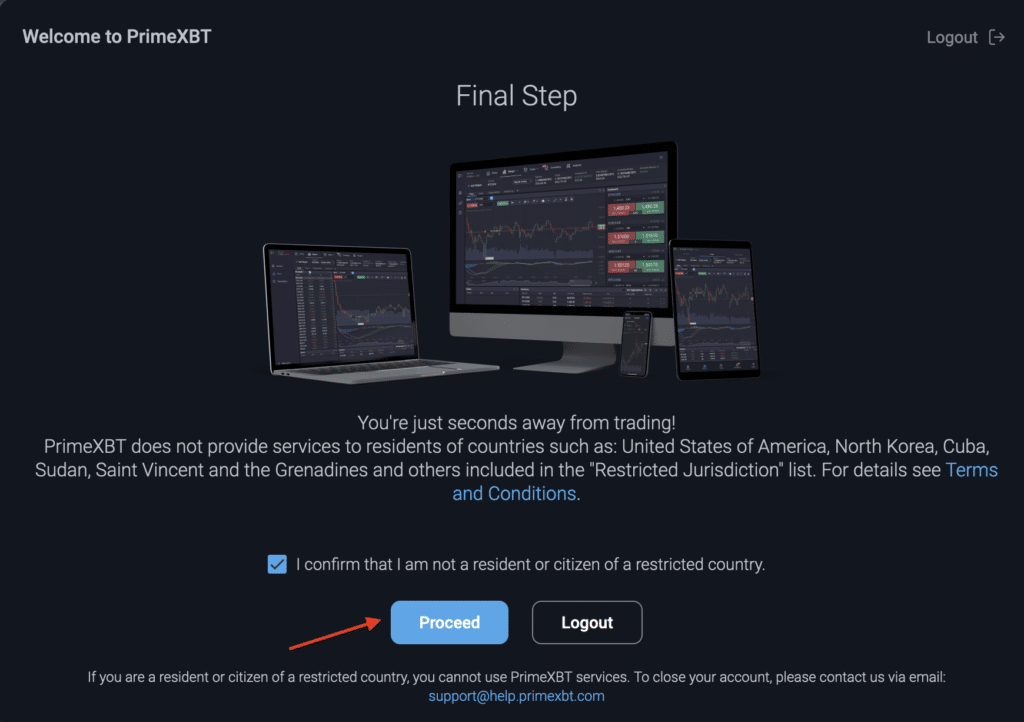 Congratulations, your registration for PrimeXBT is completed, and you may now start your trading journey. However, we recommend a few extra steps of utmost importance before performing your first investment.
To register for PrimeXBT, click here:
How to secure your PrimeXBT account
It is extremely important to secure your account as soon as your registration is completed. To do so, click on "Settings" on the left-hand side of the interface.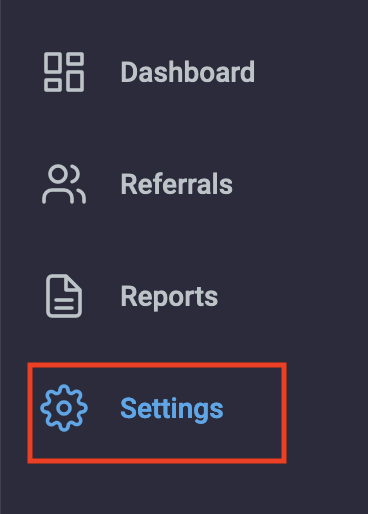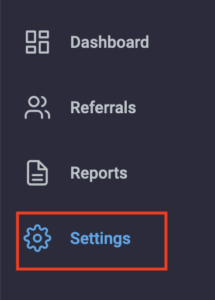 Click on "Enable 2FA" to enable two-factor authentication when you log in onto the platform.
If not already done, download the Google Authenticator app (available on the AppStore or Google Play). You must then enter your secret key or scan the QR code displayed on the PrimeXBT website.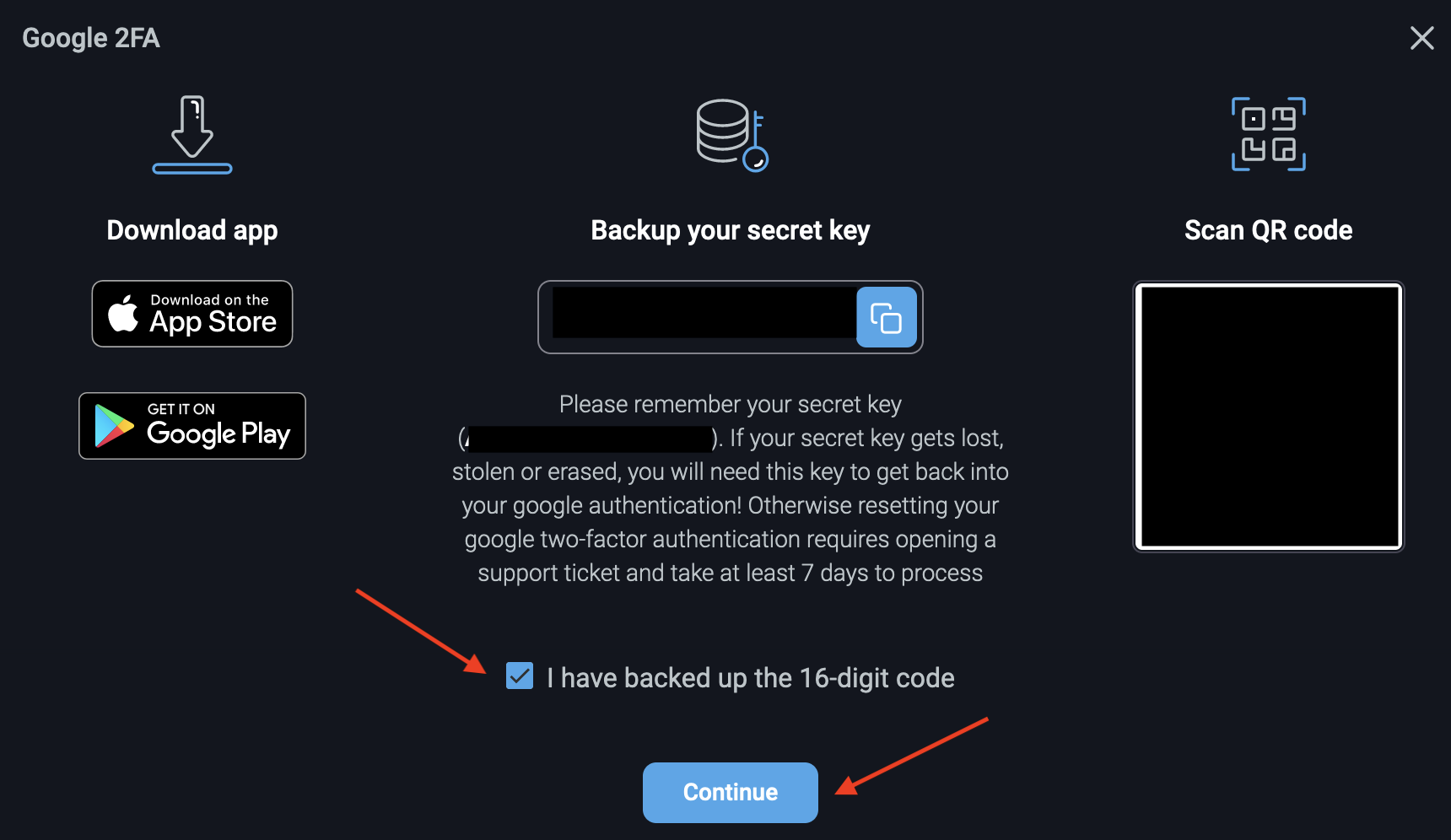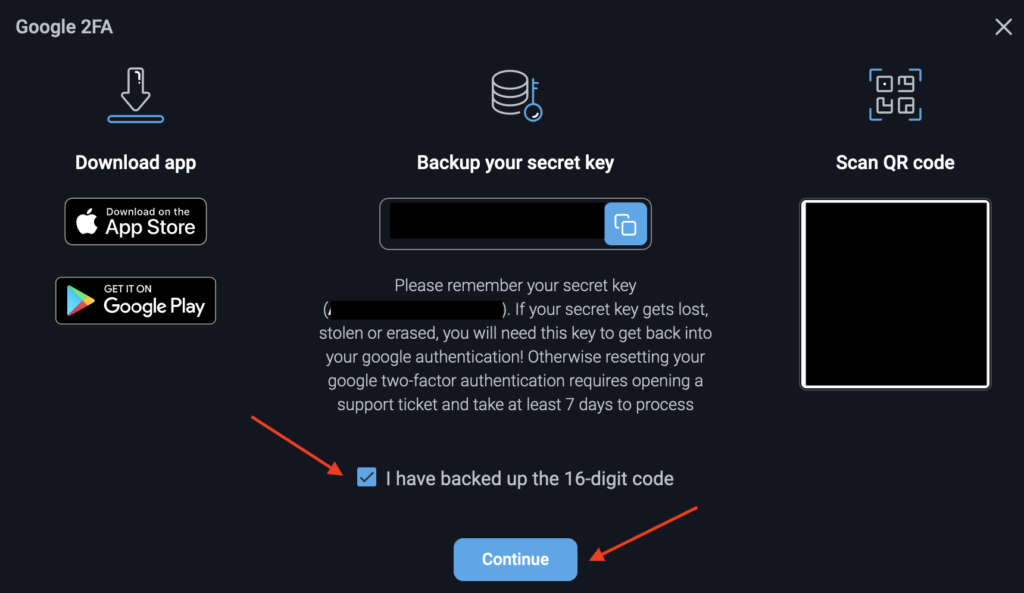 Finally, enter the 6-digit code provided by the app to the platform and click on "Enable".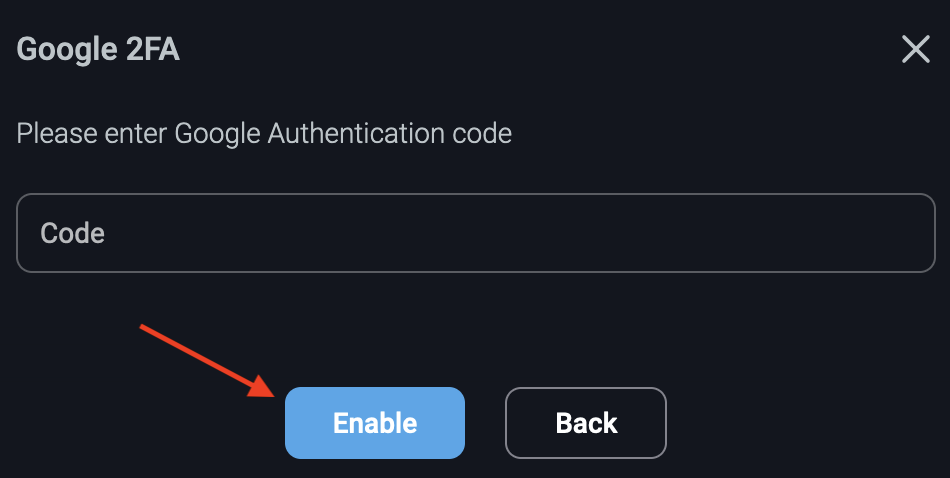 Well done, your PrimeXBT account is now secure.

How to deposit money on PrimeXBT
Different deposit methods are available on the platform:
Deposit cryptocurrencies from other exchanges
Buy cryptocurrencies via credit card / bank transfer
Deposit assets on PrimeXBT
To deposit assets on your account, click on "Deposit" on the dashboard.


Select the asset you wish to deposit in your wallet. You may choose between BTC, ETH, USDT, USDC and COV. Note that COV is a token dedicated to the Covesting tool of the platform. It is however very new and has a market cap of only $8 million.
If you choose to deposit Bitcoin (BTC): click on BTC and copy your personal deposit address displayed on the website. Provide this address on the platform from which you wish to withdraw your BTC.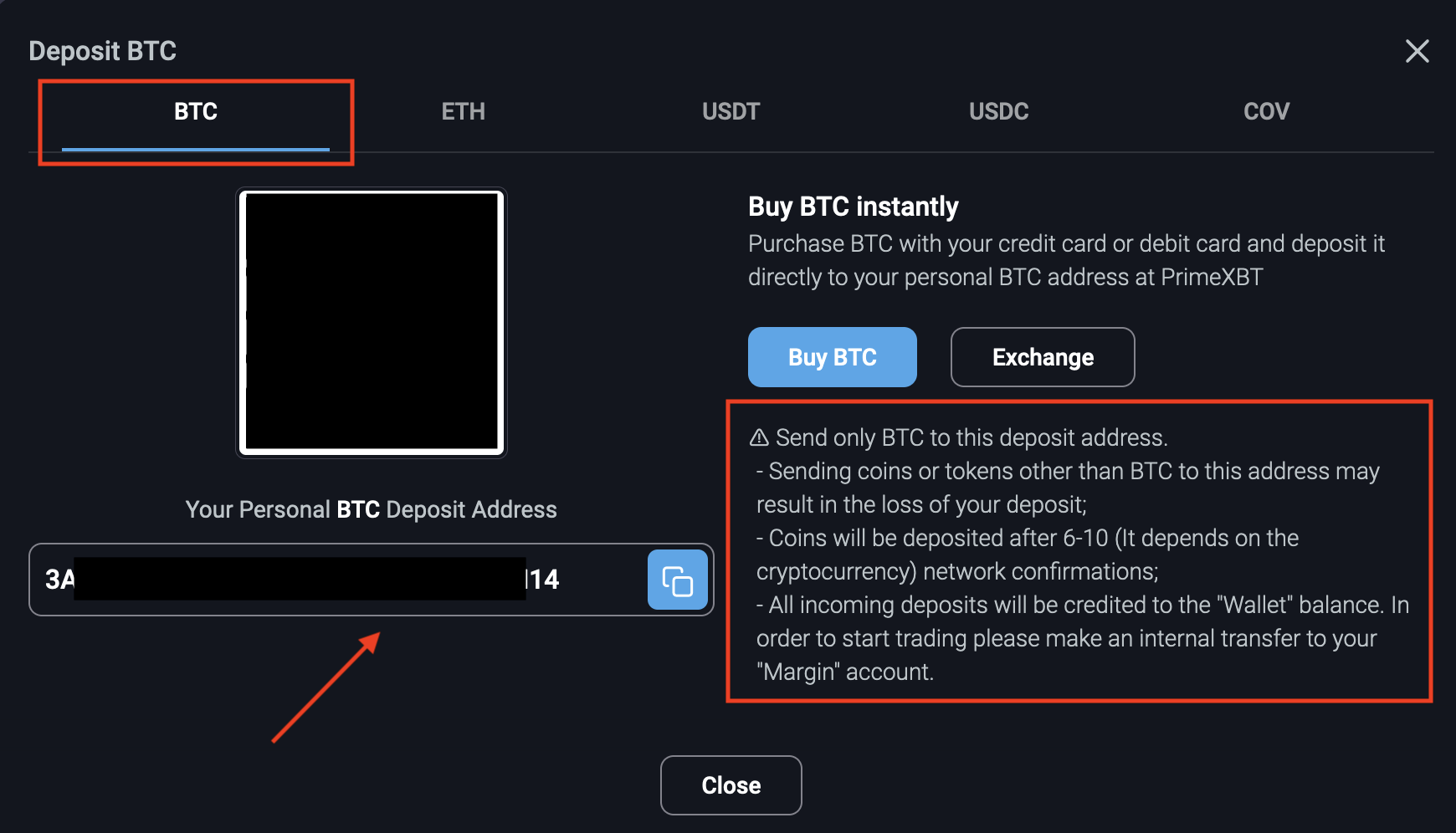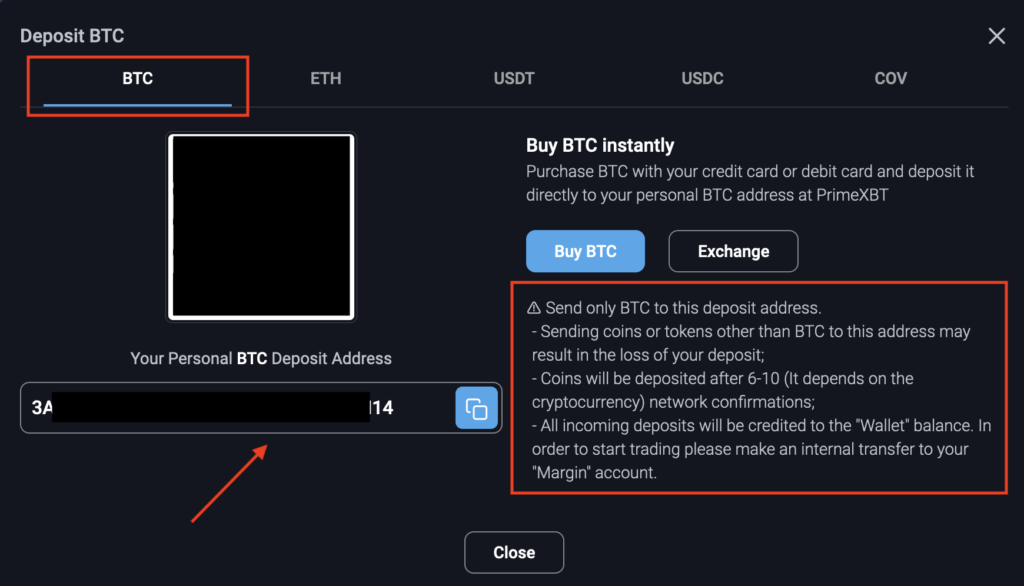 Note that Bitcoin deposits take on average 40 minutes, while other assets only take between 4 and 5 minutes.
Caution: The personal deposit address depends on the cryptocurrency. Ensure you choose the right asset before retrieving the deposit address and performing the transaction.
Buy cryptocurrencies
As previously mentioned, you may also purchase cryptocurrencies directly on the platform. Two purchasing methods are available: credit card and bank transfer.
Credit card:
To buy crypto via credit card, click on "Deposit" and choose the currency you wish to purchase (note that COV is not available for purchase) and click on "Buy".

Different providers are available: choose your preferred option and click on "Buy".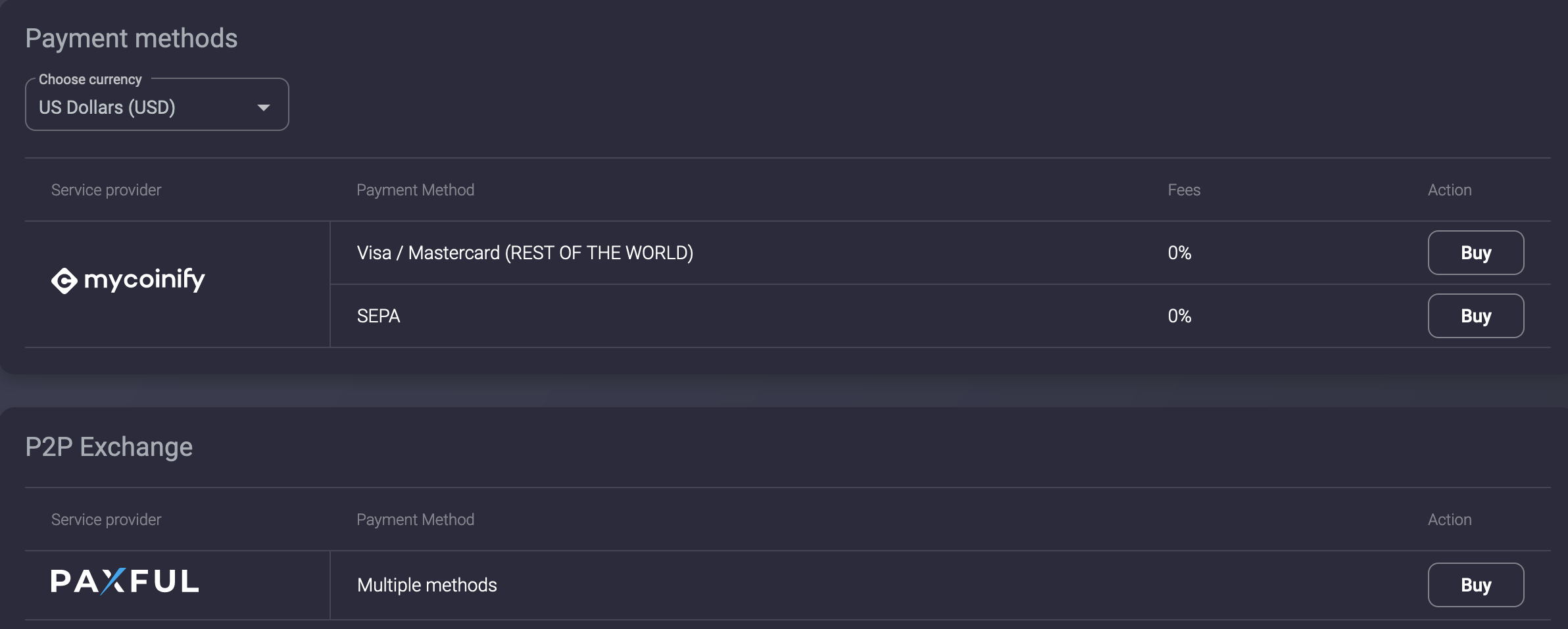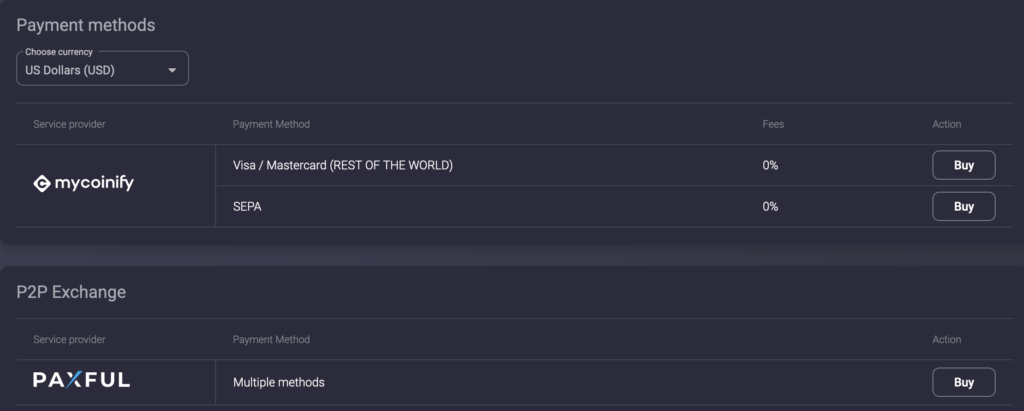 For the purpose of the example, we will choose "Mycoinify" as a provider.
On the next page, you will be required to enter your email address, a password and your country of residence.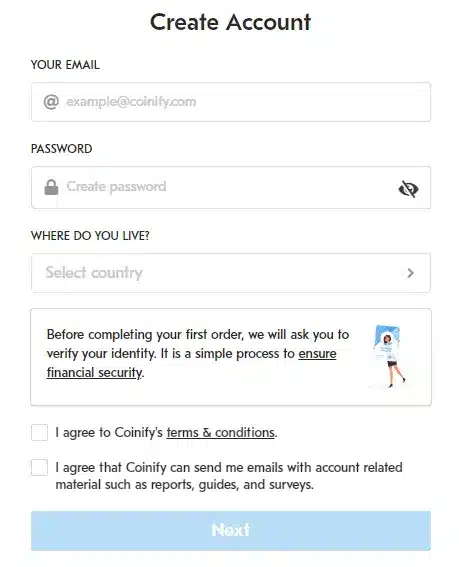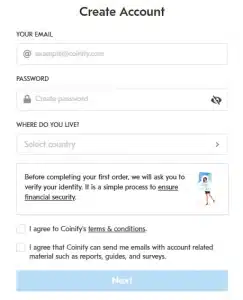 Do not forget to confirm your email address by clicking on the activation link provided to you by email.
Upon completion of these steps, indicate the amount you wish to deposit on your wallet. Note that credit card purchases have a minimum of €60 and a maximum of €1000.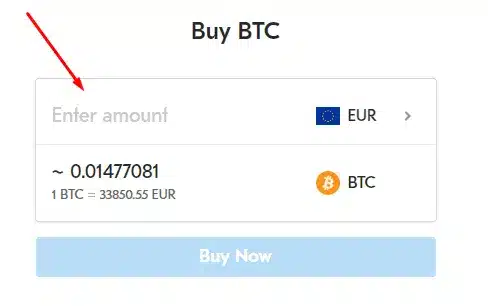 Choose "Card or Debit Card" as a payment method to buy cryptocurrencies with your credit card. We will go through the other method later in the article.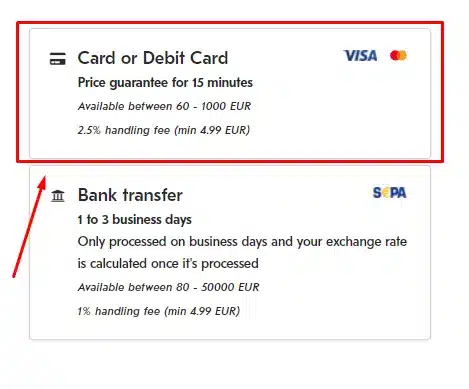 There will be a 2.5% handling fee with a minimum of €4.99 – the minimum fee will be applied for payments up to €200.
On the next page, click on "Go to payment" to confirm your purchase.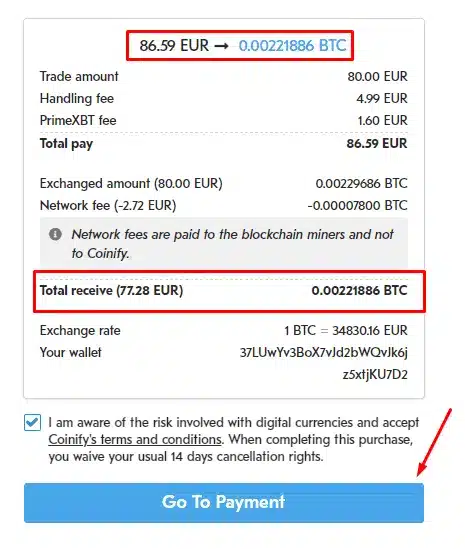 Once on the payment page, insert your card details and click on "Reserve" to finalize the transaction.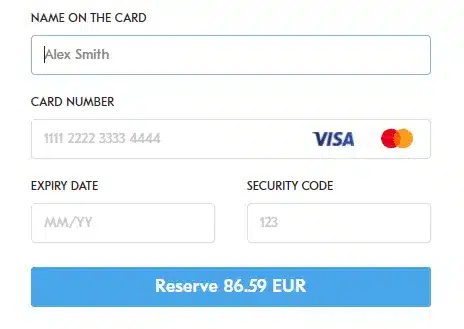 You may receive a notification on your banking app asking you to confirm the transaction.
Congratulations, your payment was successful, and you will receive the assets within 15 to 20 minutes.
Bank transfer:
The process is very similar to purchasing cryptocurrencies with a credit card. After choosing the asset, choose "Coinify" as a provider as it is the only one accepting bank transfers (at least in France).
Indicate the amount you would like to purchase and click on "Buy now". In comparison to credit cards, the minimum amount is €80 when using a bank transfer.
This time, click on "Bank Transfer" to proceed with the payment.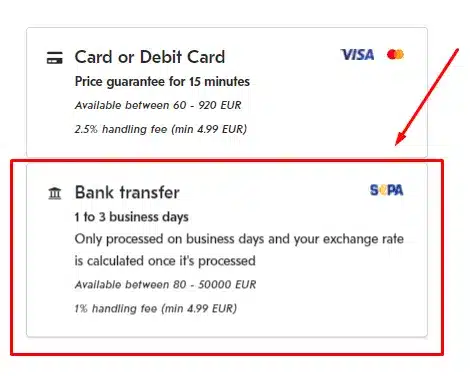 There will be a 1% handling fee with a minimum of €4.99 – the minimum fee will be applied for payments up to €500.
You will then be required to verify your identity using their KYC process. To do so, click on "Start Verification".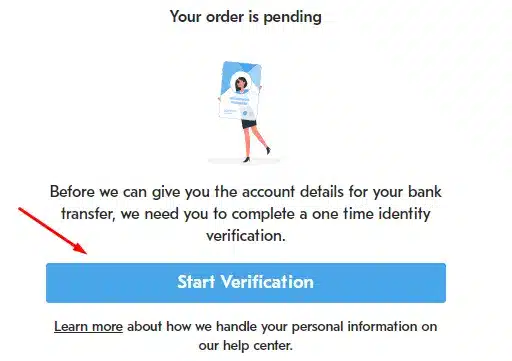 You will be asked to provide details about your residence (city, ZIP code, etc.) and answer some questions about your trading experience. Finalize the transaction using the QR code provided on the website by scanning it with your mobile phone. A link is also provided, if the QR code does not work.
If you do not have a smartphone, click on the link provided at the bottom of the page.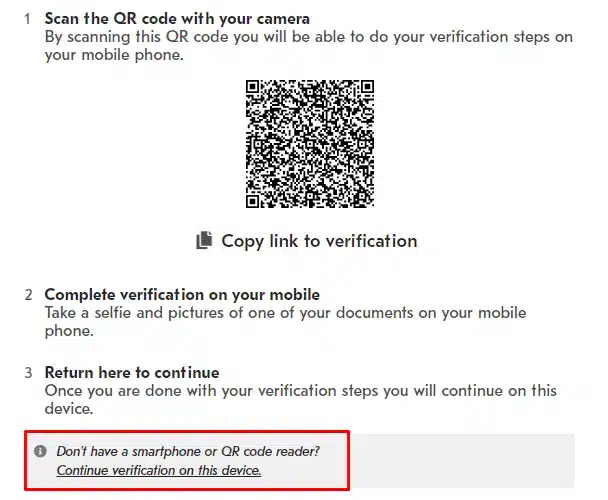 Once on your phone, follow the steps on the website. This will only take a few minutes.

Upon completion of the KYC, go back on PrimeXBT to proceed with the next and last step. The banking details of the payment recipient will be displayed on the next page. Go on your online or mobile banking app and enter the payment recipient details to finalize the transaction.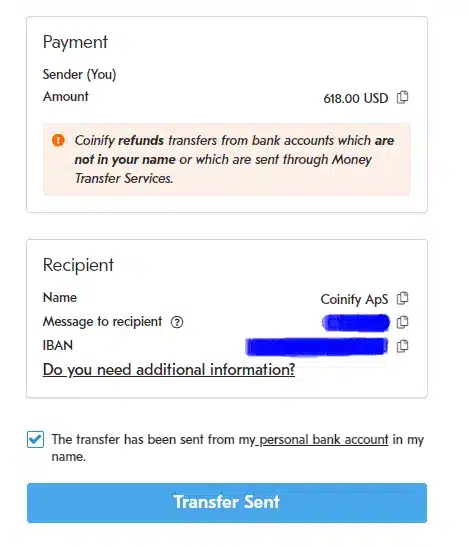 Caution: Do not forget to insert the "Message to recipient" when performing the bank transfer.
Bank transfers can take up to 72h to be visible on your PrimeXBT account.
How to place an order on PrimeXBT
We will now explain in detail how to place an order on the platform.
First, click on "Margin" at the top of the interface.


Choose the pair you wish to trade among the 70 pairs available and click on "Trade". For the purpose of the example, we will choose "ETH/USD".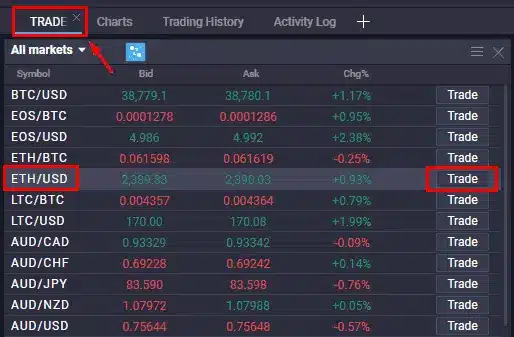 You will now be required to select all parameters you wish to apply to your trade:
Step 1: Choose the type of order to execute. You may choose between:
Market order
Limit order
Stop limit order
OCO order
Step 2: Indicate the leverage you wish to apply in the "Amount" tab. However, the system used for leverage by PrimeXBT differs from other platforms: the default leverage is 100x (1). To adjust it, you need to modify the amount displayed on the "Amount" tab.
For example, for a 5x leverage, you must enter an amount of "0.05".
Step 3: Click on "Buy" to go long (bet on a price increase) or "Sell" to go short (bet on a price drop). Finally, click on "Send order" to execute the order.
Additionally, you can add Stop Losses or Take Profits to diminish your exposure to market volatility.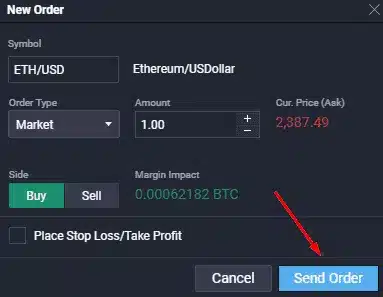 Conclusion: our opinion of PrimeXBT
PrimeXBT is an ideal platform for traders that wish to use leverage. In addition, it offers several financial markets and over 50 tradable assets. PrimeXBT also offers different tools to users such as Covesting or the Turbo mode, thus enabling you to enhance your revenues.

However, the trading fees charged by PrimeXBT on cryptocurrencies are slightly higher than those charged by Binance or FTX. Conversely, fees applied to Forex and other currencies are among the lowest on the market.
Without a doubt, PrimeXBT is an excellent platform for experienced traders and offers several trading tools such as leverage up to 1000x on certain currencies.
👉 Click here to save 20% on transaction fees.
Caution: Using leverage is very risky. We do not recommend using any if you are a beginner or without much trading experience.
FAQs about PrimeXBT
What is PrimeXBT?
PrimeXBT is a trading platform offering leverage and enabling traders to trade on several markets such as cryptocurrencies, forex, indices and commodities.
Can we trade cryptocurrencies on PrimeXBT?
Yes, you can trade many cryptocurrencies such as Bitcoin, Ethereum and many others with leverage up to 100x.
Is investing on PrimeXBT safe?
Yes, PrimeXBT offers a very high level of safety for its users. We still recommend that you enable two-factor authentication to increase safety even further.
Grade: 4.6/5 with over 423 votes.