Introduction
Before starting to trade or invest in the cryptocurrency market, you need to find a trading platform adapted to your experience and with the features you are looking for. It is why we made a complete comparative, that will allow you to make the best choice as a user and customer of these exchanges. Although we used objective criteria, exchanges all have their own pros and cons.
After defining criteria for fees, features, accessibility, and reliability (also includes security), we have decided to rank the cryptocurrency exchanges for the year 2022. You will therefore find a detailed ranking for each criterion, followed by our top 5 and the overall ranking at the bottom of this page. This ranking can be different from other websites rankings and applies to all levels of traders (from beginners to more advanced traders).
Fees – The best cryptocurrency trading platforms
Regarding fees, we took into account the taker's buying fees, deposit fees for credit cards, as well as wire transfer deposit fees. Additionally, you will find the number of cryptocurrencies available for each trading exchange.
Taker fees correspond to buy or sell orders immediately executed, these fees are generally higher than maker fees.
Fees Podium
1. FTX
2. Binance
3. KuCoin
Editor's opinion on Fees
The FTX trading platform stands out first and foremost because of its fees. Indeed, they are the lowest amongst all the exchanges compared here. With over 240 cryptocurrencies available (much more than just Bitcoin, Ethereum…), they offer a 0.075 rate per buy taker (trade orders made directly to the crypto market) and free wire transfers for all users. Crypto transfers from FTX to a wallet are also free, except for Ethereum (ETH) and Bitcoin (BTC).
Binance ranks in second place with a slightly higher buy taker fee (0.10%), a 2.00% card purchase fee, and free wire transfers. The Binance trading platform stands out, however, with a much wider choice of digital assets. KuCoin, on the other hand, offers exposure to lesser-known and more volatile altcoins (alternative cryptocurrency to top coins such as Bitcoin and Ethereum). It can be interesting to have an account there for riskier investments on projects that can later be found on better-known platforms like Binance or FTX.
You can click on the names of the exchange platforms, it will redirect you to their website
*Depends on partnerships
Features – The best cryptocurrency platforms
To evaluate the platforms on this criterion, we took into account features such as access to derivative products, staking & farming of cryptocurrencies (Bitcoin, Ethereum…). Indeed, before registering on a trading exchange, it is best to make sure it offers the features you are looking for. That is why we made this table that groups the main crypto exchanges with four sought-after features.
Features Podium
1. Binance
2. AscendEx
3. FTX
Editor's opinion on Features
Regarding features, Binance and AscendEx are leading the game. The two crypto exchanges offer spot and futures trading: it is always interesting to have access to derivative products for more advanced traders. The two also allow their users to stake their cryptocurrencies (Bitcoin and much others…) and be compensated by providing liquidity. That is why, currently, they are part of the most complete cryptocurrency platforms on the market.
They are closely followed by FTX which, even if it does not offer farming, offers other interesting features such as volatility contracts and the possibility to make predictions. Thanks to MOVE contracts, it is indeed possible to play on the volatility of a digital asset and generate profits if it moves, or on the contrary, if it remains stable. It is therefore for this style of innovative products that we find FTX on the podium.
You can click on the names of the exchange platforms, it will redirect you to their website
Accessibility – The best crypto currency trading platforms
From the beginner to the advanced level, you will find the most suitable platform for your profile. If you are starting in cryptocurrency, you will need an accessible and easy-to-handle trading exchange. Instead, if you are more experienced, you can consider a more complex platform with lower transaction fees. For you to make the best possible choice, we also have added information on the trading volume.
Accessibility Podium
1. Coinbase
2. Swissborg
3. Etoro
Editor's opinion on Accessibility
Coinbase wins on this criterion. It is the ideal trading platform for beginners as it offers an account opening in a few clicks and an intuitive mobile app to follow its investments. Moreover, payments are accepted by credit card or wire transfer, which makes the platform accessible to most people.
In second place, we find Swissborg. The Swiss trading exchange offers a pleasant mobile interface to buy cryptocurrencies, but also to manage its portfolio simply. A staking service, just as trivial, completes the app. It is worth noting that when buying crypto currencies on Swissborg (such as Bitcoin, BTC), the platform compares several large exchanges to provide you with the best price and the most interesting fees.
Finally, Etoro ranks third in the category. Known for offering numerous markets to its customers, the platform also offers exposure to cryptocurrencies. The applications are intuitive and equally suitable for beginners. However, the crypto currencies you will be speculating on will not be your own (e.g: Etoro offers CFDs, contracts for difference). So you will not be able to transfer your crypto assets (such as bitcoin, BTC) to a more complete trading exchange afterward. This is the small downside that puts Etoro on the last step of the podium.
You can click on the names of the exchange platforms, it will redirect you to their website
*CFD = contract for difference. In this case, the user does not hold the underlying cryptocurrencies. He earns (or loses) the difference between the buying and selling price of the digital asset.
Reliability – The best crypto currency platforms
Reliability has always been an important factor when choosing a cryptocurrency trading platform. Can we trust it? You have to be confident when buying your crypto assets. That is why we have put together a list with the certifications of each major platform in the sector. Before doing a trade, it is important for users to know the security levels of all the platforms and stay informed on any updates.
Reliability Podium
1. Kraken
2. Coinbase
3. Etoro
Editor's opinion on Reliability
Hats off to Kraken in this category: the cryptocurrency trading exchange is licensed on almost every continent and therefore stands at the top of the podium. It is recognized in numerous countries around the world and recommends two-factor authentication to further secure your account. Therefore, the reliability and security of this exchange are the best amongst all platforms.
The American platform is followed by Coinbase and Etoro, respectively, in second and third place in this category. Both hold three certifications: in the United States, the United Kingdom, and Germany for Coinbase; in Cyprus, Australia, and also in the United Kingdom for Etoro.
Note that all the platforms presented here offer two-factor authentication (by email and cell phone), thereby strengthening the security of their customers' accounts.
Platform
Certifications/Licenses
Double authentication
Ranking
Kraken
FINTRAC (Canada) + FinCEN (USA) + FCA (UK) + FSA (Japan) + AUSTRAC (Australia)
✅

1st

Coinbase
FinCEN (USA) + FCA (UK) + BaFIN (Germany)
✅

2nd

Coinbase
Pro
FinCEN (USA) + FCA (UK) + BaFIN (Germany)
✅
//
Etoro
CySEC (Cyprus, Europe) + FCA (UK, Europe) + ASIC (Australia)
✅

3rd

FTX.US
MSB and MTLs licenses (USA)
✅
4th
FTX
Not regulated but applies KYC*
✅
//
Binance.US
Regulated via its partner BAM Trading Services by FinCEN (USA)
✅
5th
Binance
Not regulated in Europe but applies KYC*
✅
//
Swissborg
Virtual Currency Exchange and Virtual Currency Wallet license (Estonia, Europe)
✅
6th
Crypto.com
MFSA (Malta, Europe)
✅
7th
Bittrex
Bermuda monetary authority + Liechtenstein
✅
8th
Kucoin
Not regulated but applies KYC*
✅
9th
Bitfinex
Not regulated but applies KYC*
✅
9th
AscendEx (Bitmax)
Not regulated but applies KYC*
✅
9th
Prime XBT
Not regulated but applies KYC*
✅
9th
Bybit
Not regulated but applies KYC*
✅
9th
Huobi Global
Not regulated but applies KYC*
✅
9th
You can click on the names of the exchange platforms, it will redirect you to their website
*Know Your Customer
Overall ranking – The top crypto currency trading platforms
1. Binance
2. FTX
3. Coinbase / Coinbase Pro
Editor's opinion
One tiny point stands between Binance and FTX trading exchanges in this final ranking. They are both references in the world of cryptocurrencies. It is important for you, users, to select wisely the best cryptocurrency platform where you want to trade.
Binance is competitive on all criteria, due to its accessibility, low fees, and its features: it appeals to a large number of people. As a beginner, you can use "binance lite" through the app. This is a simplified version that will facilitate your first investments. Once you are a crypto currency owner, you can make them yield with "binance earn" in particular. For the more initiated, there is a multitude of derivatives available, but also the possibility of providing liquidity to enhance its earnings. As you have understood, whether you are a beginner or more experienced, the possibilities are numerous on this platform.
FTX offers the most competitive fees on the crypto market. The trading platform continually strives to develop its offer and services. It is also known for its innovative features (MOVE contracts and predictions, for example) which are particularly appealing to informed investors. A colossal rise for this relatively new but ambitious trading platform, which could soon upset the rankings.
Coinbase, the crypto platform by excellence for beginners, completes this podium. The company based in the United States is regulated in Europe and on its territory. On the other hand, it is farther back than the first two in terms of fees: a slight concession to make when you are a beginner in the field. It is still ideal to start investing in crypto currencies since the interfaces are intuitive and purchases are simplified.
The four criteria that we consider important have the same weight here. Obviously, at the time of your choice and depending on your profile, some criteria will have more value than others, which will alter the ranking.
You can click on the names of the exchange platforms, it will redirect you to their website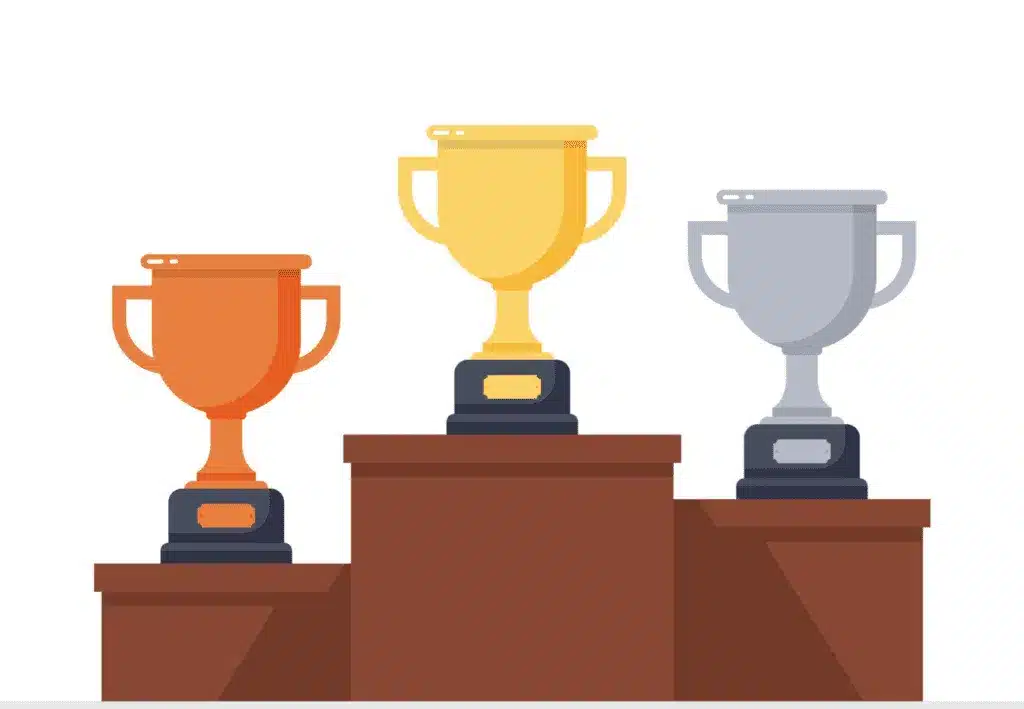 Unfortunately, we did not compare all the crypto currency exchange websites as the list is relatively long, but we believe that any trader of bitcoin, ethereum, or any other altcoin should have an account on Binance and / or FTX. It may also be interesting to have an account on KuCoin or Huobi to access lesser-known and more volatile altcoins, however, be careful as these websites do not hold yet any licenses.
Sources